Published 08-31-22
Submitted by DOW
Celebrating 125 years
In honor of Dow's 125th anniversary year, we're celebrating our people because it's their ability to imagine better that has driven innovation and success throughout our history. It's through ingenuity and know-how that Dow's people have met technical challenges, engineered new solutions and are laying the groundwork for a more sustainable and equitable future for all. In partnership with The Wall Street Journal Custom Content, we're telling the stories of some of our colleagues from around the globe who exemplify what 'Imagine Better' is all about and how they contribute to our ambition to become the most innovative, customer-centric, inclusive and sustainable materials science company in the world. Learn more about these inspiring people and explore the full series here.
Understanding the diverse needs for 'personal' care innovations
As part of our 125th anniversary celebration, we're elevating our people and all that they have accomplished. The driving force behind our trailblazing innovation teams is that that we never stop imagining how we can better meet customers' needs better by tracking developing trends in both industry and society. Personal Care is a category where needs are both personal--it's called 'personal care' for a reason--and diverse. No two consumers are the same, so when it comes to personal care products, it is important that we partner with and innovate alongside our customers to create solutions that address consumers' diverse needs, while bringing our 125 years of materials science expertise to the design table to continue to drive the development of inclusive product solutions. Dow is developing its expertise in the area of diverse hair care to help provide more product options for people with textured hair to tend to their hair care needs with products designed to address them specifically.
"NO TWO CONSUMERS ARE THE SAME, SO WHEN IT COMES TO PERSONAL CARE PRODUCTS, IT IS IMPORTANT THAT WE PARTNER WITH OUR CUSTOMERS TO CREATE SOLUTIONS THAT ADDRESS CONSUMERS' DIVERSE NEEDS."
Blending science and inclusion to provide sustainable hair care solutions
As part of this effort the Dow team started looking internally. First, we connected with our Employee Resource Group, GAAN (Global African Affinity Network) aiming to understand employees' everyday struggles with textured hair. These dialogues triggered a program to better understand the fundamental differences and specificities of textured hair fibre so we could develop the right chemistry approach for innovative care solutions. Externally, the dialogues inspired a partnership with THE MOST, an independent start-up brand specializing in textured hair care solutions. This partnership with GAAN and The Most is a powerful example of how customers' needs inspired Dow's scientist explorers to innovate for both inclusion and sustainability. Dow's new MaizeCare™ Style Polymer, a versatile, bio-based and bio-degradable polymer, is the result of the collaboration and was recognized with the prestigious personal care 2020 PCHi Fountain award in the green/sustainable category. Dow Personal Care has also unveiled five new high-performing and sustainable technologies to serve the growing consumer demands for inclusive and sustainable solutions at In-Cosmetics Global 2022. Four of which have product applications for multi-cultural skin and hair and are part of our new ECOllaboration Concepts Collection, which focuses on the three key pillars of natural beauty: ecology, economic development, and eco-conscious mindset.
Taking personal care products to the next level
Dow Care Product Pioneer and Global Marketing and Strategy Director, Isabel Almiro do Vale is laying the groundwork for the next 125 years of product innovation by combining her scientific background with her expertise in the area of personal care to forge a connection between the knowledge bases of Dow's scientists and our customers and consumers to drive discovery and inclusive innovation.
Head to Almiro de Vale's Wall Street Journal Profile to learn more about the work she's doing to meet the personal care needs of diverse communities with innovative and sustainable solutions.
Profile in Innovation: Isabel Almiro do Vale, The Personal Care Pioneer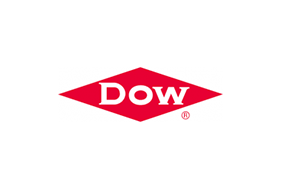 DOW
DOW
Dow (NYSE: DOW) combines global breadth; asset integration and scale; focused innovation and materials science expertise; leading business positions; and environmental, social and governance leadership to achieve profitable growth and help deliver a sustainable future. The Company's ambition is to become the most innovative, customer centric, inclusive and sustainable materials science company in the world. Dow's portfolio of plastics, industrial intermediates, coatings and silicones businesses delivers a broad range of differentiated, science-based products and solutions for its customers in high-growth market segments, such as packaging, infrastructure, mobility and consumer applications. Dow operates manufacturing sites in 31 countries and employs approximately 37,800 people. Dow delivered sales of approximately $57 billion in 2022. References to Dow or the Company mean Dow Inc. and its subsidiaries.  For more information, please visit www.dow.com or follow @DowNewsroom on Twitter.
More from DOW