Published 08-31-22
Submitted by HanesBrands
Originally published on HBISustains.com
HanesBrands is making a difference with our largest direct investment in company-owned solar energy equipment at our sewing facility in Surin, Thailand. Our Surin plant will operate on 50% renewable solar power, beginning in September.
Kamalraj Ramadoss, plant manager, was inspired by our bold 2030 Sustainability Goals and a renewable energy incentive offered by the Thai government to help facilitate this project. The government incentive means the Surin solar panels will pay for themselves in less than three years, helping HanesBrands decrease dependency on fossil fuels and reduce our environmental impact.
"Our associates are incredibly proud to work in a facility powered by clean energy," said Kamalraj. "We are happy to pioneer these efforts to save resources for the planet and our company."
The project included more than 3,300 panels covering the roof of the main sewing facility and adjacent warehouse and was completed in two phases. The installation will save approximately $340,000 annually, furthering our ability to invest in sustainable solutions and cost transformation initiatives.
The Surin project is just one of the solar and renewable energy investments we're making around the globe, including upcoming projects in Honduras and the Dominican Republic. We continue our commitment to making meaningful change, protecting our planet, improving the lives of our people and creating a more comfortable world for every body.
Learn more about HanesBrands here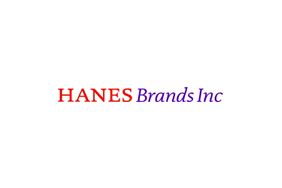 HanesBrands
HanesBrands
About HanesBrands
HanesBrands (NYSE: HBI) makes everyday apparel that is known and loved by consumers around the world for comfort, quality and value. Among the company's iconic brands are Hanes, the leading basic apparel brand in the United States; Champion, an innovator at the intersection of lifestyle and athletic apparel; and Bonds, which is setting new standards for design and sustainability. HBI employs 59,000 associates in 33 countries and has built a strong reputation for workplace quality and ethical business practices. The company, a longtime leader in sustainability, has set aggressive 2030 goals to improve the lives of people, protect the planet and produce sustainable products. HBI is building on its unmatched strengths to unlock its #FullPotential and deliver long-term growth that benefits all of its stakeholders.
More from HanesBrands