Published 08-31-22
Submitted by CNH Industrial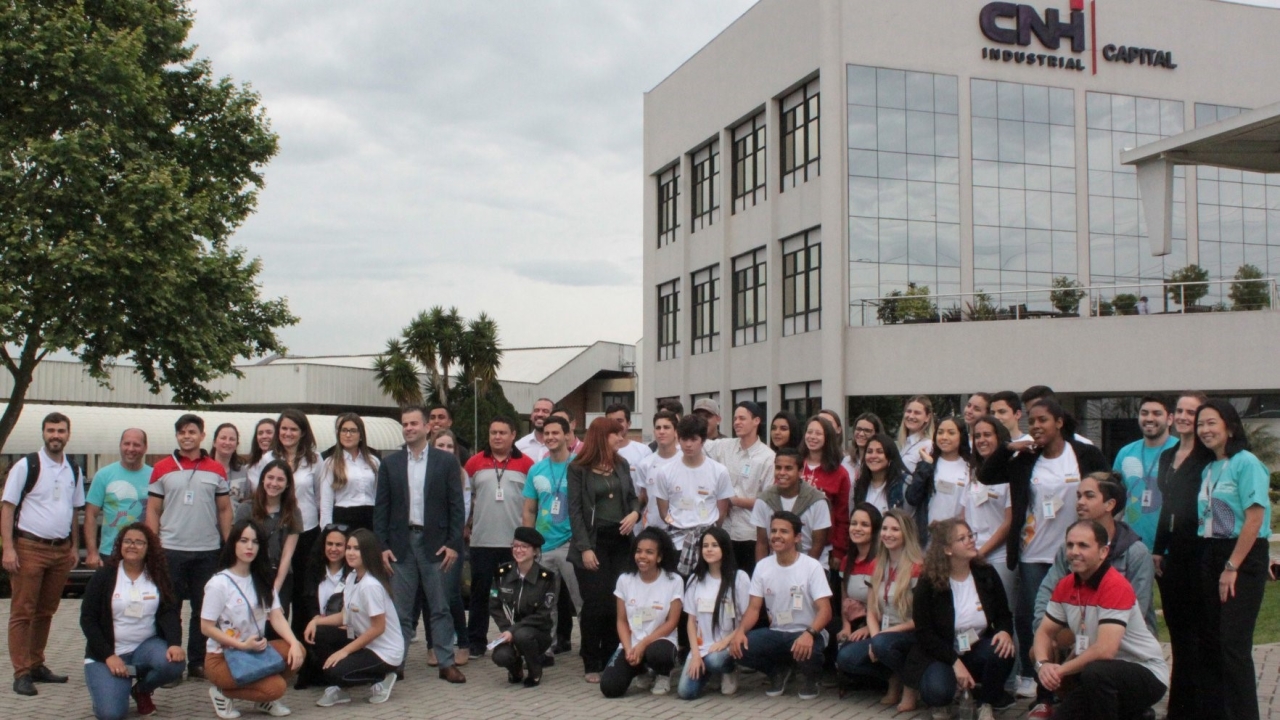 In Curitiba, Brazil, two of CNH Industrial's brands, New Holland Agriculture and Banco CNH Industrial, are supporting the participation of around 720 high school students across four schools in the Crê-SER project.
Crê-SER is led by the Gente de Bem Association, who believe that young people should be educated for today's world through methods that are not limited to the classroom. Based in Brazil, they organize a number of projects, focusing particularly on children and teens at public schools in low-income regions.
The Crê-SER project aims to develop students' socio-emotional skills and build their interest in professional qualification. A significant number of activities take place outside the classroom, allowing young people to have new experiences within cultural spaces, colleges and large companies present in Curitiba, including CNH Industrial.
Overarching topics such as vocational guidance, entrepreneurship and self-knowledge are explored through a variety of methods, including group work, outdoor activities, theater, simulations, guest testimonials and art. In October, 120 adolescents will be selected to participate in the full program, which lasts one school year. In addition, 4 further lectures will also be held on important youth issues for 600 young people.
Since 2018, Banco CNH Industrial and New Holland Agriculture have supported the Gente de Bem Association's initiatives, which make a noticeable positive impact on educators, young people and their families.
"Supporting projects that promote educational improvement in all instances is a priority for us at Banco CNH Industrial. We believe that a quality education is capable of transforming the lives of young people and children in situations of social vulnerability and, by encouraging the Crê-SER project, we help enhance employability and foster entrepreneurial development", highlights Jéssica Kosak, Communications and Marketing Manager of Banco CNH Industrial.
These actions supported by CNH Industrial's brands are linked to the concept of sustainable leadership, which is based on three areas: cultural, social and environmental; and also focuses on the educational development of children and adolescents. The Sustainable Development Goals (SDGs), present in the UN 2030 Agenda, guide not only the company's sustainability actions, but also its business strategy.
The social and economic integration of young people is an ongoing global challenge, existing long before the pandemic. According to data from the International Labour Organization (ILO), 1 in 6 young people aged 18 to 29 (17.4%) have stopped working since the beginning of the health crisis. With more obstacles in the labor market, there is a prolonged transition from school to work. It is unsurprising then, that the ILO report also points out that 38% of young people feel deeply uncertain about future career prospects.
"We know that education has suffered since the pandemic. Therefore, we seek to support projects such as Crê-SER because they foster multiple skills and open doors for professional training opportunities. The methodology used by the Gente de Bem Association leads students to understand their talents and to seek their own paths to develop skills for life and work," says Erika Michalick, CNH Industrial's Sustainability Manager for Latin America.
View original content here.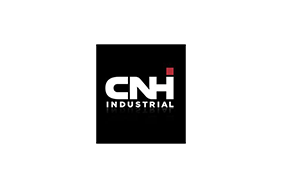 CNH Industrial
CNH Industrial
About CNH Industrial
CNH Industrial is a world-class equipment and services company. Driven by its purpose of Breaking New Ground, which centers on Innovation, Sustainability and Productivity, the Company provides the strategic direction, R&D capabilities, and investments that enable the success of its global and regional Brands. Globally, Case IH and New Holland Agriculture supply 360° agriculture applications from machines to implements and the digital technologies that enhance them; and CASE and New Holland Construction Equipment deliver a full lineup of construction products that make the industry more productive. The Company's regionally focused Brands include: STEYR, for agricultural tractors; Raven, a leader in digital agriculture, precision technology and the development of autonomous systems; Flexi-Coil, specializing in tillage and seeding systems; Miller, manufacturing application equipment; Kongskilde, providing tillage, seeding and hay & forage implements; and Eurocomach, producing a wide range of mini and midi excavators for the construction sector, including electric solutions. Across a history spanning over two centuries, CNH Industrial has always been a pioneer in its sectors and continues to passionately innovate and drive customer efficiency and success. As a truly global company, CNH Industrial's 37,000+ employees form part of a diverse and inclusive workplace, focused on empowering customers to grow, and build, a better world.
More from CNH Industrial