Published 08-30-22
Submitted by Regions Bank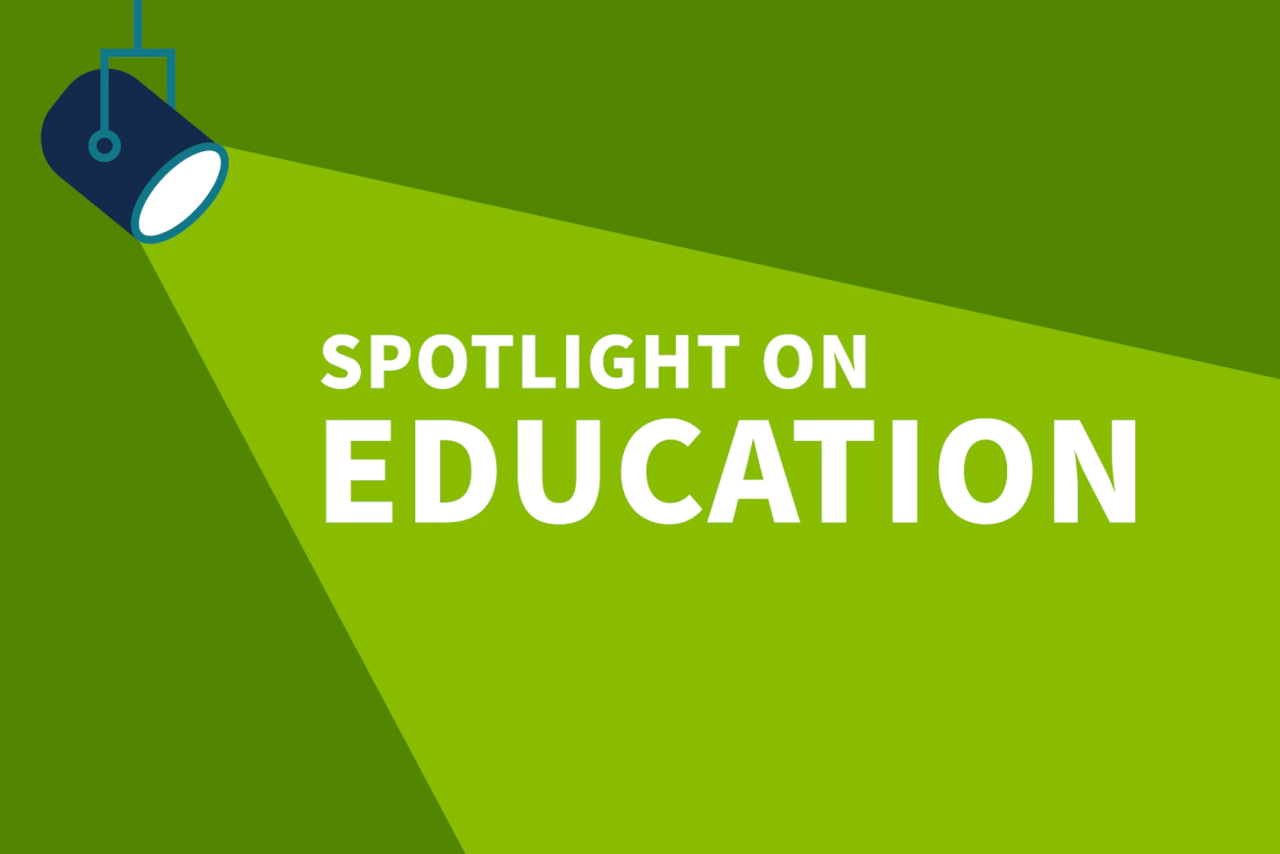 By Candace Higginbotham |August 14, 2022
Regions Bank recently held its annual Share the Good campaign, with a back-to-school theme.
Teams across the bank's footprint collected and donated school supplies, made financial contributions and volunteered – all to ensure that students, teachers and parents have a great start to the new school year.
But the commitment to education doesn't stop there. Regions Bank and Regions Foundation, a nonprofit corporation funded primarily through contributions from Regions Bank, are dedicated to reducing barriers for success and promoting more inclusive opportunities for educational achievement, all year long.
Educational attainment is associated with positive long-term life outcomes. According to the U.S. Department of Education, employment rates among 25- to 34-year-olds were higher in 2021 than 2010 only for those with a bachelor's or higher degree — 84 versus 86 percent. For those who completed high school and with some college, employment rates increased. For those who had not completed high school, the employment rate was 53 percent in 2021.
Similarly, the median earnings for the same age group who worked full time, year-round in 2020 were 17 percent higher for those with a master's or higher degree ($69,700) than for those with a bachelor's degree ($59,600). In the same year, earnings of those with a bachelor's degree were 63 percent higher than those who completed high school ($36,600).
Education is key to lifting individuals from the cycle of poverty and providing opportunities to build wealth and find success in life.
Supporting education and workforce development is one of the key pillars of Regions Bank and Regions Foundation's community engagement strategy. Specifically for the Foundation, this pillar includes four primary categories: helping to increase student competency and academic attainment, providing educator training and resources, providing pathways to in-demand careers and connecting job seekers to training and support services."
Increasing Student Competency
"In the past two years the Foundation has observed tremendous results from programs that combine academic tutoring with wrap-around services, going beyond the classroom and serving students and their families in a holistic way" says Marta Self, executive director of the Regions Foundation.
"In the school year 2020-2021 our grantees served close to 5,000 students, and 88% of them showed an increase in academic competency. Compare that to general numbers and the COVID slide experienced by students who did not have these support services."
To continue this positive trend, the Foundation has made significant grants to organizations with a demonstrated track record for improving academic achievement as well as providing support services. To ensure the support reached the communities that need it most, the Foundation worked closely with Regions Bank Community Affairs teams throughout the bank's footprint to match the organizations and programs with the needs of specific cities or neighborhoods.
One example is a combined $90,000 Foundation grant to three chapters of Communities in Schools (CIS), a national nonprofit that brings community resources inside public schools.
The Regions Foundation grants to CIS support specific areas of need in three cities:
Houston: This support allows the organization to place a full-time student support manager on school campuses to facilitate campus-wide programs and provide intervention and case management services to students.
Memphis: Here, the grant provides services to families with school-aged children, including helping to overcome language/literacy barriers, increasing access to health care services and providing access to transportation.
Shreveport: This grant supports students from Title 1 schools in the most under-resourced neighborhoods in the city.
Another important Regions Foundation education-focused grant was presented to City Year – an education service program that partners with public schools in high-need communities. The program allows young adults the opportunity to spend a year in a full-time community service position, providing student, classroom and whole-school support.
The $100,000 Foundation grant to City Year supports programs in four Regions Bank markets
Miami: This grant assists AmeriCorp Student Success Coaches in 18 Miami Dade Public Schools who are helping students re-engage in the classroom, access social and emotional supports, and begin their learning recovery after the disruptions of the pandemic.
Orlando: Funding here supports the Whole School Whole Child (WSWC) program across eight systemically under-resourced Title I public schools in Orlando. AmeriCorp members are trained in trauma-informed and culturally responsive practices and serve as fulltime "near peer" tutors, mentors and role models.
New Orleans: This funding helps deploy 50 AmeriCorp members to serve 4,000 students in six of the most academically challenged public schools in New Orleans by providing academic support, as well as social and emotional learning.
Baton Rouge: This allocation also supports Whole School Whole Child (WSWC) program and allows 60 AmeriCorp members to serve as fulltime student success coaches focusing on math and English tutoring and behavior coaching.
"We're pleased to be able to support these national organizations whose mission align with that of Regions Bank and Regions Foundation," Self said. "And to be able to direct our funding to valuable program in communities where our Regions Bank associates live and work makes it even more impactful."
Developing Educators
School staff, administrators and teachers make a difference in academic outcomes, and Regions Bank and the Regions Foundation intentionally search for partners that are developing educators to reach their fullest potential.
An example of this work is A+ Education Partnership, an organization that provides Best Practices Centers to equip educators for achievement. Their diligent work with educators to increase participation and quality of Advanced Placement (AP) classes in Alabama led to a record number of Black and Hispanic students — 1,839 students — achieving a qualifying score in AP classes in 2020.
The Regions Foundation has been a supporter of A+ Education Partnership for many years, most recently with a $50,000 grant in 2021.
Another example of effective development of educators is Teach for America (TFA), an organization that recruits "corps members" who commit to teaching for two years in a low-income community.
Recent Regions Foundation grants to three TFA chapters will help them continue this important work:
Alabama: A $55,000 grant was awarded to TFA Alabama to support three primary areas: teacher recruitment, virtual and in-person teacher training and assessments to measure teachers' impact on student achievement.
South Carolina: A second recent TFA grant, for $20,000, was presented to the organization's South Carolina chapter. That funding will help the chapter expand its professional development to first-year teachers to help increase their effectiveness in the classroom and reduce disruptive teacher turnover.
Louisiana: The Regions Foundation provided $35,000 to the South Louisiana chapter, which supports their new Alumni Fellowship Program. The goal is to recruit experienced teachers to serve in Baton Rouge and the nearby rural communities of East Feliciana, Pointe Coupee, and Donaldsonville.
"Our support of programs that directly benefit students and educators is a reflection of the Regions Foundation mission to make life better and our goal to create shared value," Self said.
"Thanks to teams embedded in communities where we focus our efforts and our strong relationships with community partners, we can make investments that make a real difference and foster inclusive prosperity."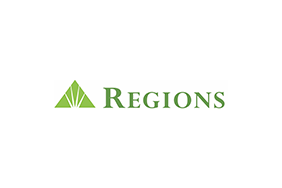 Regions Bank
Regions Bank
Regions Financial Corporation (NYSE:RF), with  $147 billion  in assets, is a member of the S&P 500 Index and is one of the nation's largest full-service providers of consumer and commercial banking, wealth management, and mortgage products and services. Regions serves customers across the South, Midwest and  Texas , and through its subsidiary, Regions Bank, operates more than 1,300 banking offices and 2,000 ATMs. Regions Bank is an Equal Housing Lender and Member FDIC. Additional information about Regions and its full line of products and services can be found at www.regions.com.
More from Regions Bank