Published 08-26-22
Submitted by American Airlines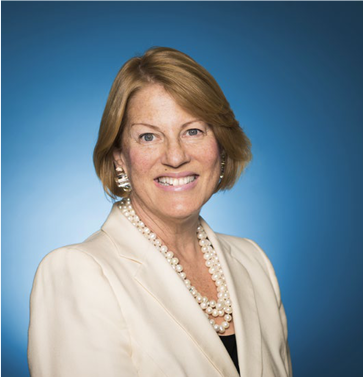 Originally published in American Airlines 2021 ESG Report
Sue Kronick is the former Vice Chairman of Macy's, Inc., and has served on the American Airlines Board of Directors since 2015. In early 2022, she shared her perspectives on ESG as an independent director and Chair of the CGPRS Committee.
How do you view ESG in the context of the other priorities over which the Board has oversight?
ESG is an important part of American's long-term strategy. We don't look at ESG and other strategic priorities as either/or decisions. The health of people and planet are not separate from the financial health of our company.
Can you provide an example?
Let me give you two examples. More than 90% of American's total carbon footprint comes from jet fuel, so our fleet renewal program and our work to run our flight operations more efficiently are an absolute win-win. It's the same with DEI. The company that wins is the company that has the best talent, and DEI is about having access to the best talent available. If you create an environment that combines empathy and action, where people with different perspectives and experiences can come together and move quickly and in concert, you get better decision-making across the board.
How is your committee working to drive progress on ESG at American?
You have to examine performance, and you have to do that in a consistent way. The committee is deeply engaged on our climate strategy and receives regular updates about progress toward our goals and data on our performance. It's the same with safety, which is the backbone of American, as well as DEI. This year, we added DEI metrics to the company's management compensation plan, which is important because it clearly signals where the organization stands and propels progress.
Importantly, the committee is trying to provide oversight in a way that is not boilerplate. We are looking for management to talk to us about challenges and how they're working to find solutions. Even if we miss our goals, we can dig into why and what it's going to take to correct course. A strong safety culture — which we have at American — depends on zero blame, only learning. The same goes for other aspects of ESG.
What does corporate leadership on ESG require?
There are categories of decision-making where the information and data aren't perfect, but even with uncertainty, you can and must make decisions. That doesn't mean you operate just on instinct or without the facts, but you try innovative approaches with the best information you have. Some will fail, some will be successful — but progress depends on thoughtful action.
But one courageous company — or even several companies — is not enough to move the market or the world. We need to build a cohort of leaders who are willing to work together and act boldly. Take climate, for example: We need the environmental and scientific communities, but we also need the business sector and government to step up. For our part at American, we recognize the urgency of climate change and that for our business — and for our customers, shareholders and team members — it is in our interest to help find solutions, working with others both within and outside our industry. Leadership requires thinking on a collective level, not solely an enterprise level.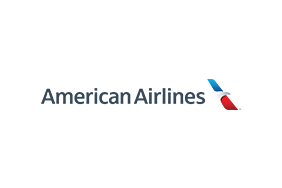 American Airlines
American Airlines
About American Airlines Group
American's purpose is To Care for People on Life's Journey®. Shares of American Airlines Group Inc. trade on Nasdaq under the ticker symbol AAL and the company's stock is included in the S&P 500. Learn more about what's happening at American by visiting news.aa.com and connect with American on Twitter @AmericanAir and at Facebook.com/AmericanAirlines.
More from American Airlines