Published 08-25-22
Submitted by Medtronic
How an employee's diabetes journey led to a role in new Netflix movie
Heather Lackey never thought she'd be on a Hollywood movie set — let alone appear in a film.
But then she found herself in hair and makeup, preparing for a role in a feature film.
"It was a once in a lifetime experience," she said. "I can't believe it all came together."
It all happened fast.
Behind the Scenes
Netflix was producing a new movie — "Purple Hearts," a film in which the main character has type 1 diabetes and struggles to both afford her insulin and manage her condition on multiple daily injections.
The film's director, Elizabeth Rosenbaum, wanted to accurately depict the diabetes experience. She had friends who relied on Medtronic products. So, she called the company and connected with Lackey.
Lackey has been with Medtronic for 19 years and knows the ins and outs of diabetes technologies. She delivers the medical education strategy for insulin pump systems and trains Medtronic education teams around the world. She also lives with type 1 diabetes. At the age of 16, she received the devastating diagnosis, but it helped to crystalize her own career path.
She wanted to help others like her.
"I know what those ups and downs are like – how taxing it can be on you mentally, emotionally, and physically," said Lackey. "I lean heavily on my own experience to help improve the lives of others living with diabetes, and with deep empathy and understanding for what they may be experiencing — especially at diagnosis."
Naturally, she was the perfect person to be on set during key scenes of the movie to ensure lead actress Sofia Carson's character, Cassie, was using her Medtronic insulin pump system accurately. In fact, Lackey was such an asset to the cast and crew, they asked her to be in the film.
"They had me play a naval nurse helping Sofia with her insulin pump. It was a short scene but took several hours to get it right," she said.
Highlighting diabetes in the media
"Purple Hearts," which released globally on Netflix in July, is an unexpected love story about an aspiring singer-songwriter and a troubled marine, who agree to marry solely for military benefits, despite their many differences.
"Diabetes is so often misrepresented in the media. It was great that this film could help raise awareness and demonstrate how our technology can help individuals think less about their diabetes," said Kendra Cassillo, a communications manager on the Medtronic Diabetes team. "It was also an opportunity to highlight how our technology can ease the burden of the disease."
For Lackey, it was an experience she'll never forget.
"It was a thrill seeing the set, the lights, and everything that goes into the film-making process," she said. "But most importantly, I'm glad we can shed light on this disease and the real challenges many are facing as they struggle to access critical therapies they need."
With the release of the film, Medtronic is donating to Insulin for Life USA, an organization working to make insulin and diabetes technologies accessible within underserved communities.
Read more about how Medtronic is accerlerating access to healthcare technology.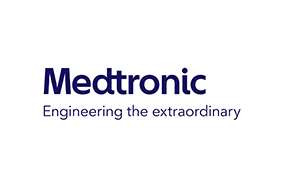 Medtronic
Medtronic
Bold thinking. Bolder actions. We are Medtronic.

We lead global healthcare technology and boldly attack the most challenging health problems facing humanity by searching out and finding solutions. Our Mission — to alleviate pain, restore health, and extend life — unites a global team of 90,000+ passionate people. Powered by our diverse knowledge, insatiable curiosity, and desire to help all those who need it, we deliver innovative technologies that transform the lives of two people every second, every hour, every day. Expect more from us as we empower insight-driven care, experiences that put people first, and better outcomes for our world.

In everything we do, we are engineering the extraordinary.
More from Medtronic