Published 08-25-22
Submitted by DOW
Imagining Better with Dow 125
In honor of Dow's 125th anniversary year, we're celebrating our people because it's their ability to imagine better that has driven innovation and success throughout our history. It's through ingenuity and know-how that Dow's people have met technical challenges, engineered new solutions and are laying the groundwork for a more sustainable and equitable future for all. In partnership with The Wall Street Journal Custom Content, we're telling the stories of some of our colleagues from around the globe who exemplify what 'Imagine Better' is all about and how they contribute to our ambition to become the most innovative, customer-centric, inclusive and sustainable materials science company in the world. Learn more about these inspiring people and explore the full series here.
How Dowmetal made a racing legend
The transformation of the automotive industry has accelerated at an unprecedented pace. Almost since our inception 125 years ago, Dow has been part of the evolution of materials science, leading to cars that are safer, more efficient, smarter and lighter.
In the early 1900s Dow scientists developed Dowmetal, a magnesium alloy that was similar in strength and performance to aluminum, but its lighter weight enhanced the engine performance and speed of cars. Race car driver Tommy Milton proved the efficacy of this new material when he won the 1921 Indianapolis 500 racing a car equipped with Dowmetal pistons. Today, Dow and Jaguar TCS Racing are advancing electric vehicle innovation on the high-performance Formula E circuit with the goal of making more sustainable mobility a reality for all.
"IF YOU HAVE A PASSION FOR INNOVATION AND YOU HAVE A PASSION TO MAKE AN IMPACT ON SUSTAINABILITY, IT ALL COMES TOGETHER IN AUTOMOTIVE."
Driving innovation with customer-centricity
In that same tradition of partnership, Jeroen Bello, Global Marketing Director for Mobility and Transportation, demonstrates how a keen understanding of customers' needs can drive innovation and solve their technical challenges. He oversees a portfolio of silicone materials that Dow has developed in response to the needs of the automotive industry for applications such as airbags, electronics, interiors, tires and more. "If you have a passion for innovation and you have a passion to make an impact on sustainability, it all comes together in automotive," Bello says.
The electrification of cars comes with new requirements and opportunities for materials. Bello and his team recently developed battery fire protection foam sheets for electric vehicles in response to a need by car brands to ensure the safety of passengers in the event a battery catches fire during a crash. And they are continuing to imagine better solutions for the future of this sector, expanding their silicone foam portfolio and partnering with fabricators who convert the liquid material into sheets, to increase the overall safety of electric vehicles. This is the type of innovation that helps grow the market for electric vehicles, equipping the auto industry to make a significant contribution to a low carbon future.
Head over to our profile series on Wall Street Journal to learn more about Bello and his work with his team and check out our other innovation features.
Profile in Innovation: Jeroen Bello, The Man at the Wheel
*Wall Street Journal Custom Content is a unit of The Wall Street Journal Advertising Department. The Wall Street Journal news organization was not involved in the creation of this content.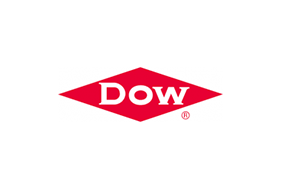 DOW
DOW
Dow (NYSE: DOW) combines global breadth; asset integration and scale; focused innovation and materials science expertise; leading business positions; and environmental, social and governance leadership to achieve profitable growth and help deliver a sustainable future. The Company's ambition is to become the most innovative, customer centric, inclusive and sustainable materials science company in the world. Dow's portfolio of plastics, industrial intermediates, coatings and silicones businesses delivers a broad range of differentiated, science-based products and solutions for its customers in high-growth market segments, such as packaging, infrastructure, mobility and consumer applications. Dow operates manufacturing sites in 31 countries and employs approximately 37,800 people. Dow delivered sales of approximately $57 billion in 2022. References to Dow or the Company mean Dow Inc. and its subsidiaries.  For more information, please visit www.dow.com or follow @DowNewsroom on Twitter.
More from DOW