Published 08-24-22
Submitted by SAP
Originally published on Forbes
Data based
When it comes to data, though, things have gotten better. A dedicated team at SAP Brazil developed a geo-referencing, image recording and real-time data platform that's helping Brigada Carcará fight forest fires, rescue bees and plant trees in a broad reforestation program.
"The platform helped us modernize our entire service structure and enables us to generate the essential data for monitoring and analyzing occurrences in real-time," said Marcio Amorim, co-founder of the non-profit organization dedicated to protecting people, wildlife and nature. "We're experiencing a completely new reality thanks to the technology. Previously we relied totally on the manual input of data, which led to errors and was not providing the visibility needed for preventive action."
Amorim and team were using outdated maps and are now tracking and tracing everything using GPS coordinates on their mobile devices, capturing images of the damage, measure the impacted territory and identify the species and number of animals killed and wounded.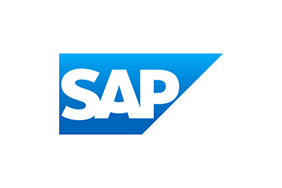 SAP
SAP
SAP's strategy is to help every business run as an intelligent, sustainable enterprise. As a market leader in enterprise application software, we help companies of all sizes and in all industries run at their best: SAP customers generate 87% of total global commerce. Our machine learning, Internet of Things (IoT), and advanced analytics technologies help turn customers' businesses into intelligent enterprises. SAP helps give people and organizations deep business insight and fosters collaboration that helps them stay ahead of their competition. We simplify technology for companies so they can consume our software the way they want – without disruption. Our end-to-end suite of applications and services enables business and public customers across 25 industries globally to operate profitably, adapt continuously, and make a difference. With a global network of customers, partners, employees, and thought leaders, SAP helps the world run better and improve people's lives.
More from SAP