Published 08-23-22
Submitted by WaterAid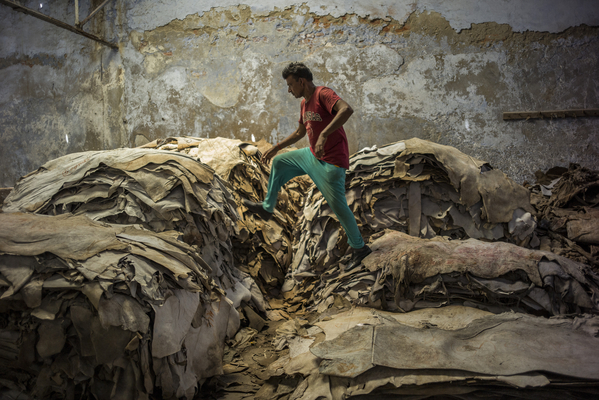 August 23, 2022 /CSRwire/ - First-of-its-kind research released today by WaterAid shows when companies invest in water, sanitation and hygiene (WASH) for their employees, their business thrives. Productivity, punctuality, health, morale and loyalty all improve; absenteeism and staff turnover decreases - ultimately driving business profits through increased productivity.
The new data, released in two reports titled 'Boosting business: why investing in water, sanitation and hygiene pays off', supported by HSBC, was carried out in the apparel and leather industries across six workplaces in India and Bangladesh over a two-year period. The reports include projections for the next ten years.
It is the first time that the impacts from WASH investment on both employees and businesses has been documented and analysed, and where the return on investment (ROI) is so clear.
With trends showing that consumers increasingly care how their clothing is made and seek out products and brands that prioritize employee welfare, the health of employees should be on top of any business leaders' mind, and investment in WASH should become a core part of companies' Economic, Social and Governance strategies and action.
The key to success is to deliver these basic essentials in workplaces, employees' communities and throughout business supply chains.
Key report findings include:
The investment in WASH led to a host of business benefits and trends both for employees and management.
In India:
Employees' access to drinking water rose by 30%, and to handwashing stations by 13%. The availability of toilets at home increased by 10 percentage points (from 70% to 80%).
Absenteeism fell by 29%, and 83% of employees said they had improved their handwashing behaviour.
In Bangladesh:
In employees' communities, almost a third of the households (31%) now have safely managed water, and 26% of households now have decent toilets, compared with zero access for both of these before the project.
Absenteeism fell by 15%, punctuality improved by 5%, and attrition decreased by 2%.
A climate resilient rainwater harvester installed by Fakir Fashion (one of the ready-made garment factories) provided significant environmental benefits and cost savings in terms of water supply and treatment.
Productivity is the most influential and important indicator contributing to ROI across the six workplaces. In Bangladesh, productivity improved across the three factories, resulting in the biggest business benefit – an estimated $7.8 million (738 million BDT) over ten years with a continued investment in WASH.
Assuming a continued investment in WASH over a ten-year period, the factories in Bangladesh showed an estimated overall ROI of $6.79 for every $1 invested (ranging from -$9 to $30); in India, the figure showed an overall ROI of $2 for every $1 invested (ranging from -$2 to $8).
While the ROI for each of the six workplaces varied, depending on a range of factors – such as the impacts of COVID-19, product 'value' and previous WASH standards – the benefits for both employees and companies are staggeringly clear.
Ruth Loftus, project lead and WaterAid's Senior Private Sector Advisor said:
"These investments increase health and productivity of employees, increase worker morale, reduce absenteeism and help prevent diseases - all of which mean lower operational costs, ultimately enhancing a company's bottom line and delivering on their ESG commitments.

"There's a compelling case for factory management to pick up the gauntlet and invest in taps, toilets and good hygiene for their employees. The participating factories are showcasing the business benefits, generating a return on their investment, aligning with regulation and reputational expectations, and potentially driving change for millions of people through the companies they supply – many of which are global brands.

"The human stories reveal the less tangible, yet priceless value of investing in decent WASH facilities in communities and in the workplace. Now for example, the largely women workforce in the clothing factories can learn about menstrual health and hygiene, they can access period products, and share new advice with family and friends."
India is the fifth largest exporter of leather goods globally and has an estimated 3,000 tanneries providing jobs for more than four million people. Bangladesh is the world's second-largest apparel exporter, with its ready-made garments sector accounting for 83% of the country's export earnings.
Kings International Ltd tannery in Unnao, India, struggled with employee absenteeism, particularly during monsoons when flooding causes contamination of water leading to poor hygiene and a rise in diarrhea and dysentery cases.
The factory joined WaterAid's project, installing toilets and handwashing points, and renovating water stations. Hygiene messages and jingles played near the toilets, and hygiene promotional films were screened in the common room; all of which encouraged employees to share with their friends and family at home, improving community-level hygiene awareness.
Mr Amir Ausaf, factory manager of Kings International Ltd, explained:
"Either workers were ill, or their children and family members were. Either way, absenteeism was high during monsoon season.

"Now, absenteeism during seasonal changes has reduced, which means our productivity has gone up. It is simple logic: if our workers are healthy, we stand to gain from it. Industries must invest in the health of their workers."
In Bangladesh, single mother Moushumi works in one of the factories. She told how her life has improved:
"When we finally got a toilet in our community and running water and a hand washing station in our factory, it was a massive relief for us that we no longer have to stand in a queue for hours. Now I don't lose money for my absenteeism, and the money I had to spend for medical reasons is now going to my son's education."
Staff across all six workplaces were pleased with the impact of the WASH investments, with 100% of employees across the three ready-made garment factories saying the facilities had brought positive changes, and 83% thought the project had significantly contributed to better health in their communities.
Kelly Parsons, Chief Executive Officer of WaterAid America said:
"This ground-breaking report demonstrates how clean water, toilets and handwashing generate a sizable return on investment in the ready-made garment industry through improved health, morale and productivity. Companies that invest in water infrastructure and education are making a smart decision both for their employees and their bottom line, and we have the data to prove it. We're committed to working with the private sector to drive positive, lasting change for the millions of people working in apparel factories across the globe."
To find out more visit wateraid.org/us/boosting-business.
Download the reports:

Boosting Business – Summary Impact Report
Leather Tanneries in India
Garment Factories in Bangladesh

ENDS
For more information, please contact:
In the United States: Emily Haile, Director of Marketing and Communications, ehaile@wateraidamerica.org
In India: Shreya Chatterjee, Media & Communications Coordinator, shreyachatterjee@wateraid.org
In Bangladesh: Faysal Abbas, Head of Communications, Media and Campaigns, faysalabbas@wateraid.org
Notes to Editors:
We have spokespeople available in the US, India and Bangladesh
The Business Case for WASH project
The two-year pilot project was set up to provide data to build a compelling business case for corporate investment in water, toilets and hygiene facilities for its employees. The aim is to encourage the acceleration of large-scale, sustainable supply chain transformation in water-thirsty industries. The investment helps companies to stay in business, whilst also maintaining their social licence to operate, by showing responsibility for their workforce.
Participant factory details:
Ready-made garment factories:
Fakir Fashion, Next Accessories, Esquire Knit Composite Ltd. – based in Rupganj, and Sonargaon Upazilas (sub districts) of Narayanganj district.
Kings International, Superhouse I, Superhouse II – based in the Unnao district of Uttar Pradesh.
Similar reports on WaterAid's findings in the agriculture and tea sectors will soon be released, with the report on agriculture mainly focusing on learnings. Pilot research for the Business Case for WASH project was carried out in collaboration with global brands in a range of industries:
Diageo – agricultural farming in Tanzania
ekaterra (which was part of Unilever when this project started) - tea estate in Kenya
Twinings – tea estate in Darjeeling, India
HSBC – leather tannery in India and readymade garment factory in Bangladesh
Gap Inc – project sponsor but no pilot research performed
Methodology
The project used a before and after comparison to show the WASH improvements and the impact of the intervention on employees and their households. Data was primarily collected from the workforce through a quantitative survey and qualitative focus group discussions, key informant interviews and structured observations carried out at critical locations (e.g. at waterpoints and handwashing stations). Secondary data was collected from management to inform the business indicators.
Cross-sectional data was collected using a quantitative survey at the baseline in May 2019 and another at the endline in July 2021.
Qualitative data and case-studies were collected via focus group discussions with employees and RMG authorities. Structured observations, at critical points (e.g. handwashing stations etc.) were conducted at the factories and in the communities where the employees live.
WaterAid
WaterAid is an international nonprofit working to make clean water, decent toilets and good hygiene a reality for everyone, everywhere within a generation. WaterAid works in more than 30 countries to change the lives of the poorest and most marginalized people. Since 1981, WaterAid has reached 28 million people with clean water, 28 million people with decent toilets and 26 million people with good hygiene.
For more information, visit our website wateraid.org/us, follow us on Twitter @WaterAidAmerica or find us on Facebook, LinkedIn or Instagram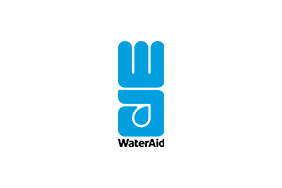 WaterAid
WaterAid
WaterAid is an international nonprofit working to make clean water, decent toilets and good hygiene a reality for everyone, everywhere within a generation. WaterAid works in more than 30 countries to change the lives of the poorest and most marginalized people. Since 1981, WaterAid has reached 28 million people with clean water, 28 million people with decent toilets and 26 million people with good hygiene.
More from WaterAid