Published 08-23-22
Submitted by Workiva
ESG Talk Podcast: Building ESG Talent Ft. Lotti Hawkins, Farrell Associates
Join the conversation with Lotti Hawkins, Executive Search - Sustainable Investing, ESG & Impact for Private Markets at Farrell Associates, as she and host Mandi McReynolds discuss building ESG talent, focusing on ESG strategy and transferable skills, and the rise of ESG in the C-suite.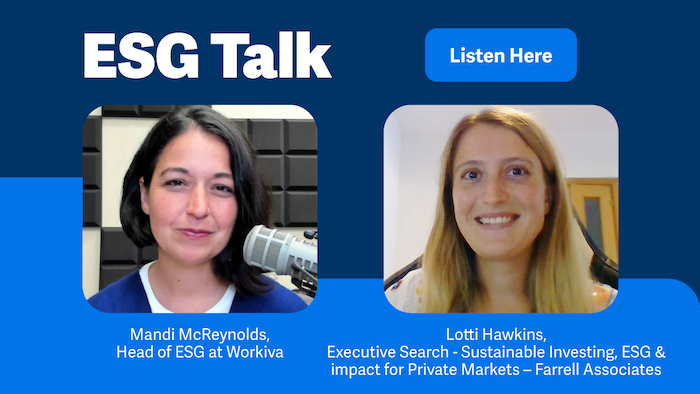 A bit more about the host–Mandi McReynolds is an award-winning author and practitioner-scholar with 15+ years of leadership experience building corporate responsibility and ESG divisions across four different industries. Currently, serving as the Head of Global ESG at Workiva, Mandi helps companies and executives around the globe drive business value and societal impact through transparency, accountability, and innovation.
Subscribe to ESG Talk wherever you get your podcasts. Follow and send in your questions at @ESGTalk on Twitter or connect with Mandi McReynolds on LinkedIn.
Listen here: sm.workiva.com/3dwsOj3
Watch here: sm.workiva.com/3waQobF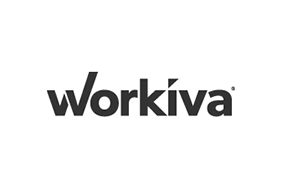 Workiva
Workiva
Workiva Inc. (NYSE:WK) is on a mission to power transparent reporting for a better world. We build and deliver the world's leading regulatory, financial and ESG reporting solutions to meet stakeholder demands for action, transparency, and disclosure of financial and non-financial data. Our cloud-based platform simplifies the most complex reporting and disclosure challenges by streamlining processes, connecting data and teams, and ensuring consistency. Learn more at workiva.com.
More from Workiva