Published 08-23-22
Submitted by FigBytes
OTTAWA, Ontario, August 23, 2022 /CSRwire/ - FigBytes, creators of the leading environmental, social, governance (ESG) Insight Platform for strategy, data, reporting, and stakeholder engagement, today announced it was named to the Q3 2022 Constellation ShortListTM for Environmental, Social, and Governance (ESG) Reporting. Constellation evaluates more than three dozen solutions categorized in the ESG Reporting market. This Constellation ShortList for ESG reporting, consisting of eight vendors, is determined by client inquiries, partner conversations, customer references, vendor selection projects, market share, and internal research.
"FigBytes' Insight Platform was built to support the range of E, S, and G initiatives in order to provide organizations with an accurate and unified view of all sustainability, corporate responsibility, and social programs," said Ted Dhillon, co-founder and CEO, FigBytes. "We're honored to be named to the Constellation ShortList for ESG Reporting and we continue to make investments in our platform to ensure organizations everywhere can meet their ESG and sustainability goals."
"ESG reporting solutions address the need to efficiently gather ESG-related data and to analyze and report on that information comprehensively and consistently using leading reporting frameworks aimed at a range of stakeholders," said Doug Henschen, Vice President and Principal Analyst at Constellation Research. "Vendors included on the Constellation ShortList for ESG Reporting meet or exceed a stringent set of criteria for this category and should be considered when evaluating ESG and sustainability reporting solutions."
The Constellation ShortList presents vendors in different categories of the market relevant to early adopters. In addition, products named to the Constellation ShortList meet the threshold criteria for this category as determined by Constellation Research.
About Constellation Research
As an award-winning Silicon Valley-based strategic advisory and futurist analyst firm, Constellation Research serves leaders and organizations navigating the challenges of digital strategy, business-model disruption and digital transformation. Constellation works closely with solution providers, partners, C-suite executives, board of directors, and its Constellation Executive Network of buy-side leaders to lead the way in research coverage and advise clients how to achieve valuable business results.

About FigBytes
FigBytes helps companies and governments plan, track, and fulfill goals along their environmental, social, governance (ESG) journey. Its ESG Insight Platform helps integrate strategy, align data, and report on progress while engaging stakeholders. To learn more, visit https://figbytes.com/.
Media Contacts:
Chris Ulbrich
Firebrand Communications for FigBytes
figbytes@firebrand.marketing
415 848 9175
Dwayne Weppler
FigBytes
dweppler@figbytes.com
226 581 5166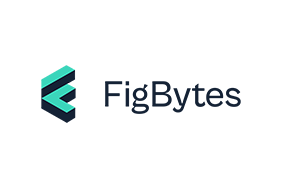 FigBytes
FigBytes
FigBytes is an intuitive, comprehensive ESG platform designed to help future-focused organizations make positive changes throughout their sustainability journey. Our clients turn complex ESG data into simple reporting using our fully integrated platform that bridges existing data systems, corporate ESG strategies, and internationally recognized sustainability standards. We work with organizations around the globe who want to create a better future and engage their stakeholders along the way.
More from FigBytes