Published 08-22-22
Submitted by KKR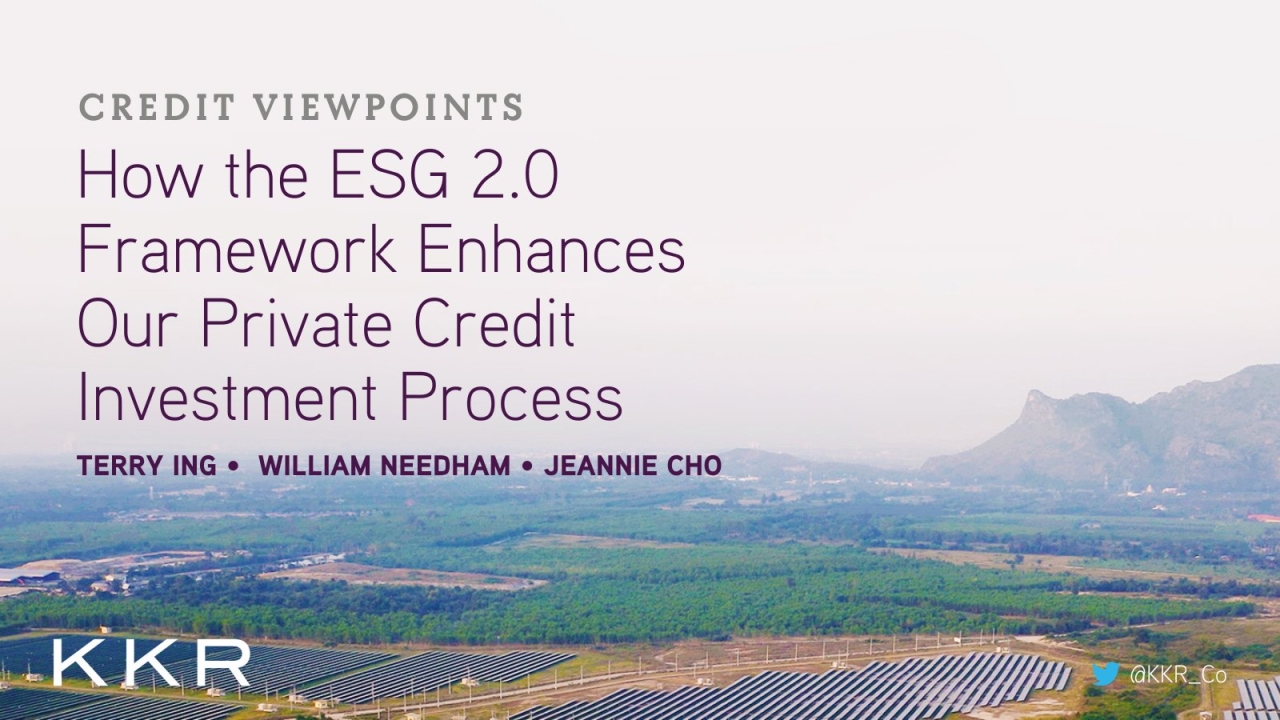 Originally published on July 28, 2022
As outlined in our April Credit Viewpoints paper, the management of environmental, social and governance (ESG) issues is a rapidly evolving, increasingly important component of investing. ESG integration has moved well beyond simply screening for high risk ESG activities and controversial gating issues, towards identifying areas where investment managers can see both positive societal impacts and attractive returns.
Credit markets pose particular challenges for ESG integration, with limited issuer disclosure across Private Credit, Leveraged Loan, and High Yield markets. In 2021, the KKR Credit Team explored ways to enhance our approach to ESG integration for KKR's Private Credit investing activities, seeking to develop a systematic process to surface and monitor significant ESG information. Working in collaboration with our investment teams, dedicated KKR ESG specialists, external consultants, investors, and a global NGO (non-governmental organization) with expertise in sustainable business, we developed what we believe to be a robust, repeatable and measurable process that we are calling "ESG Credit 2.0".
We believe this new ESG Credit 2.0 framework creates a strong foundation for (a) unearthing meaningful ESG-related data from, and incorporating ESG-focused operating procedures into, our Private Credit investment processes, and (b) identifying opportunities to invest into sustainable solutions and ESG-committed companies, both now and in the future.
As credit investors, we understand that there are limits to our ability to mandate change. However, as custodians of $73 billion in Private Credit, we feel a sense of responsibility to try and facilitate positive change through our approach to our everyday investing activities. We aim to do this by engaging with our borrowers and their shareholders, asking difficult questions, maintaining an ongoing dialogue with our stakeholders, and, where appropriate and possible, providing our portfolio companies with incentives to improve their ESG profiles. This approach is designed to enable us to create positive difference while also seeking to deliver attractive risk-adjusted returns for our investors.
KKR's Leadership in ESG
As a firm, KKR has made a commitment to the idea that the integration of ESG issues into investment processes can create shared value. In 2008, the firm began to formalize efforts to protect and grow value by considering broader stakeholder issues as an integral component of the investment process. In 2009, KKR became a signatory to the United Nations-backed Principles for Responsible Investment (PRI) and helped to develop the guidelines for responsible investing as a member of the American Investment Council. In 2013, the firm codified its global Private Equity ESG Policy, and in 2020, replaced this policy with KKR's Responsible Investment Policy, which articulates KKR's approach to the consideration of ESG risks and value creation opportunities into our investment processes. The firm's commitment to ESG, and how it has been operationalized, is described in greater detail at https://kkresg.com.
The ESG Credit 2.0 Framework
Following a year of development and testing, our ESG Credit 2.0 framework has now been incorporated into our underwriting process across our Private Credit business.
Through the ESG Credit 2.0 framework, we will collect valuable ESG-related information about our investments that we believe will enable us to unearth trends, identify aggregate areas of ESG risk, disclose relevant metrics to investors, and potentially identify investments as relevant to future sustainability-focused investment strategies.
"Our investment teams are expected to implement the framework and incorporate ESG criteria on applicable transactions, proactively engaging with prospective portfolio companies and their owners" –Ken Mehlman, Partner, Global Head of Public Affairs & Co-Head of Global Impact at KKR.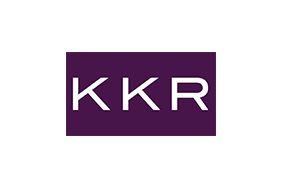 KKR
KKR
KKR is a leading global investment firm that offers alternative asset management as well as capital markets and insurance solutions. KKR aims to generate attractive investment returns by following a patient and disciplined investment approach, employing world-class people, and supporting growth in its portfolio companies and communities. KKR sponsors investment funds that invest in private equity, credit and real assets and has strategic partners that manage hedge funds. KKR's insurance subsidiaries offer retirement, life and reinsurance products under the management of Global Atlantic Financial Group . References to KKR's investments may include the activities of its sponsored funds and insurance subsidiaries. For additional information about KKR & Co. Inc. (NYSE: KKR), please visit KKR's website at www.kkr.com and on Twitter @KKR_Co.
More from KKR