Published 08-22-22
Submitted by Paramount

On the morning of July 14th, more than 100 Paramount interns eagerly logged in from across the country to volunteer their time and talent. Just one month after Paramount's first hybrid employee Community Day, interns were excited to have their own opportunity to give back.
Intern Community Day is an annual opportunity for Paramount's summer intern cohort to connect with communities, hosted by the Paramount Corporate Social Responsibility (CSR) team in collaboration with Visit.org and the Paramount Campus & Early Career team. This year, interns spread their impact across two unique organizations, Project Somos and GlamourGals, for a total of 100+ hours volunteered!
Interns kicked off the morning with Ari Gomez and the Project Somos team. Project Somos is a non-profit organization that strives to establish educational environments for at-risk Guatemalan children through Early Childhood education, academic support, and nutritional programming. As a result of COVID-19 and the enduring socioeconomic strain, many Guatemalan children are out of school and missing crucial educational opportunities.
Project Somos educated Paramount interns on the state of Guatemalan education in 2022 as well as the importance of their own work in combating such educational gaps before sending them off to create their own educational materials. Interns especially appreciated the opportunity to learn about the organization and specifically, the community of Chivarabal, which their work would benefit.
Intern Sofia Silvosa commented, "I thought this project was perfect for me as a native Spanish speaker with a passion for bilingual educational initiatives."
From flashcards to bingo to read-aloud stories, the interns earnestly worked to create language practice tools for indigenous Guatemalan children ages 5-12.
Later in the day, interns had a chance to help a community of seniors in a big way with GlamourGals. GlamourGals connects young volunteers to elderly residents to establish inter-generational relationships and reinforce a sense of belonging in both communities.
"Because of Paramount, 100 seniors in residential care will receive cards and feel connected to the community", remarked coordinator Amanda Kruzynski.
This Intern Community Day, the GlamourGals team led Paramount volunteers in creating cards to alleviate social isolation for seniors in residential care. This opportunity was particularly special to intern Ximena Elizondo who noted, "this activity was one of my favorite things from my internship so far."
In fact, the chance to participate in Intern Community Day proved meaningful for many intern volunteers. The majority of interns found that this event had a significant positive impact on their experience with the company, according to feedback survey results. Moreover, interns were interested in continuing their work long-term to support the organizations they volunteered with.
Every summer, new interns flock to Paramount for the opportunity to work for one of the biggest media and entertainment companies in the US. The excitement surrounding Intern Community Day proves that, for this next generation of employees, a good work environment is about more than job responsibilities and office arrangements. Interns want to see a company culture of service and have the chance to positively impact the communities around them.
Intern Community Day and other employee engagement efforts throughout the company show that Paramount prioritizes taking care of the needs of both its employees and its community. Partnerships with organizations like GlamourGals and Project Somos ignite a passionate group of community-minded employees who are willing and excited to donate their time and creativity.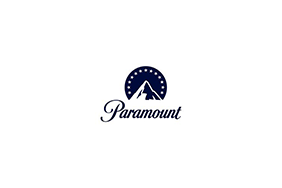 Paramount
Paramount
About Paramount Global
Paramount Global (NASDAQ: PARA, PARAA) is a leading global media and entertainment company that creates premium content and experiences for audiences worldwide. Driven by iconic studios, networks and streaming services, its portfolio of consumer brands includes CBS, Showtime Networks, Paramount Pictures, Nickelodeon, MTV, Comedy Central, BET, Paramount+, Pluto TV and Simon & Schuster, among others. The company delivers the largest share of the U.S. television audience and boasts one of the industry's most important and extensive libraries of TV and film titles. In addition to offering innovative streaming services and digital video products, Paramount Global provides powerful capabilities in production, distribution and advertising solutions.
More from Paramount