Published 08-19-22
Submitted by Verizon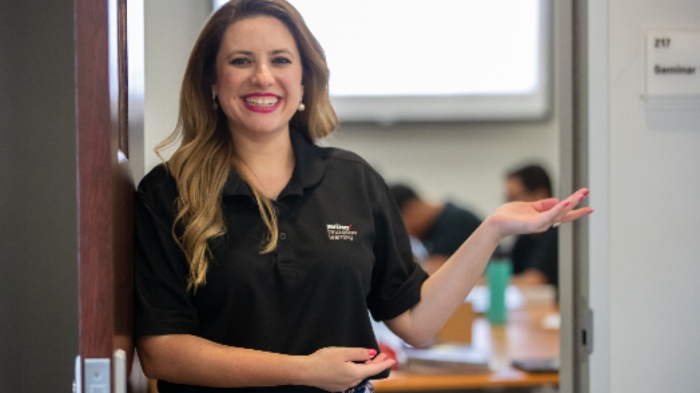 In October 2019, Brenda Rios Brombacher was looking to make her next move professionally. After presenting at the National Association for Community College Entrepreneurship (NACCE) conference, Brombacher, who was director of entrepreneurial initiatives and community relations at Houston Community College (HCC), had her eye on other sessions to attend. As luck would have it, Verizon had a workshop that fit neatly into her schedule.
Curious to see what the company was up to, she grabbed a seat in the back of the room to learn about Verizon Innovative Learning STEM Achievers, an immersive educational program that helps middle school students across the country build STEM and entrepreneurship skills. It was immediately clear to Brombacher that the initiative would greatly benefit HCC. After all, she knew firsthand how life-changing Verizon's outreach could be.
Brombacher's decades-long connection with Verizon began when she and her family emigrated from Mexico to Houston, Texas in 1998. She was 10 years old at the time. Her mother, Sandra Leos, began working in a local call center for a phone company that was later acquired by Verizon.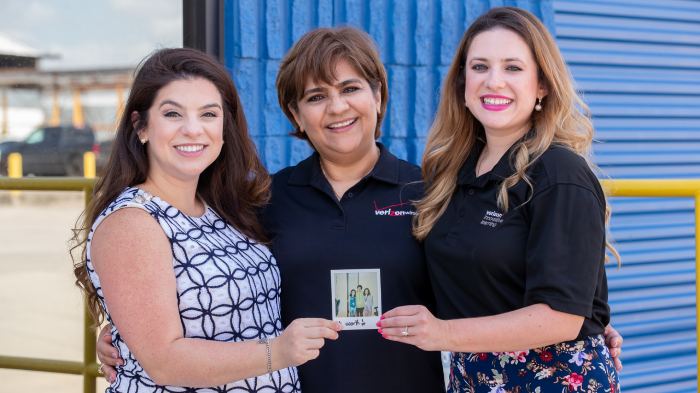 When Brombacher and her sister, Jessica Rios Hoang, took a tour for employees' children, she noticed the myriad of resources available in multiple languages as part of Verizon's cultural outreach. "They showed us all these different kinds of [marketing] channels and flyers in different languages," Brombacher recalls. "I was like, 'Oh my gosh! I know Spanish.' I felt like if Verizon could learn different languages and cultures then I could, too."
When it was time to think about college years later, Brombacher decided she wanted to study international relations. Attending university was mandatory in her household. "My parents would say, 'We came to America; this is the work,'" Brombacher says. "The expectation for us kids was to study really hard. It almost felt like double the work because I was learning English, the [educational] system and how to apply to different universities."
As Brombacher researched college funding, she discovered a Verizon scholarship opportunity designated for employees and their children. She applied for and was granted the scholarship: a full ride that covered her entire tuition at University of Houston-Downtown (UHD).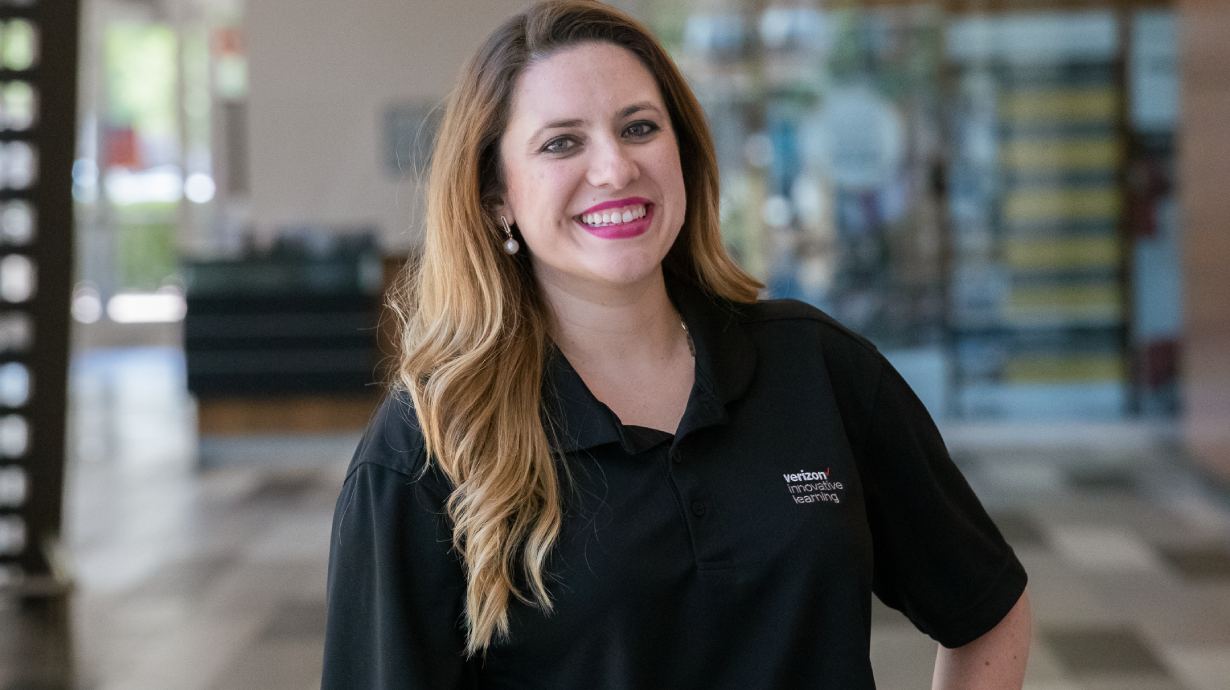 For an immigrant family who worked tirelessly for their new life in the United States, the scholarship was a game-changer — and gave Brombacher relief. "Having my tuition covered was a weight relieved; I remember crying with my family," she explains. "I didn't have to worry about that little piece anymore. I could just worry about class, getting good grades and thriving in my degree."
When Brombacher, years later at the NACCE conference, heard about Verizon Innovative Learning, the opportunity felt like it was meant to be. "I wanted to give back to my community," she explains. "Verizon has given me so much, and so much to our family. I wanted to…give that back to our middle school students here."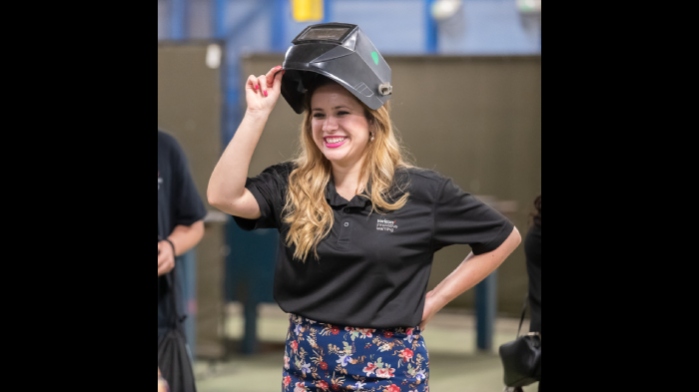 In March 2020, after many calls and conversations, Brombacher learned HCC received a grant to host Verizon Innovative Learning STEM Achievers, an honor that was only given to 49 college institutions across the country. The global pandemic forced the college to change plans that year, but when Verizon Innovative Learning STEM Achievers kicked off in 2021, the four-week program was well-received by parents and students alike. In fact, it was so popular that the program expanded into two distinct sessions at HCC for the 2022 season, with 150 students registered. Across the country, Verizon estimates over 2,000 students will be impacted by Verizon Innovative Learning STEM Achievers in 2022.
"You could see through the [students'] progression how it sparks [their] interest," Brombacher says. "The fact that these students could use that type of technology boosts their confidence." Research supports Brombacher's observations. Following the program: 98% of Verizon Innovative Learning STEM Achievers students reported increased interest and proficiency in STEM subjects, according to a 2019 survey.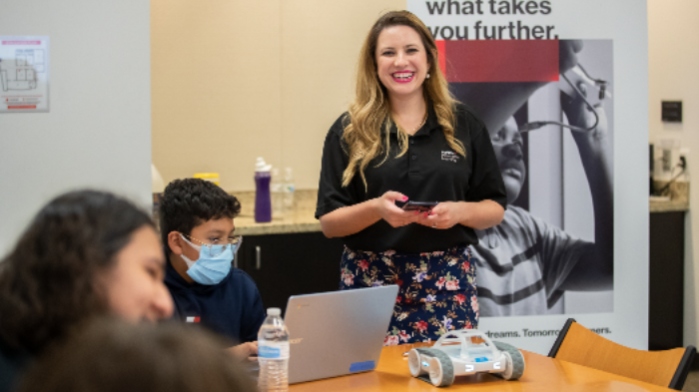 With four tracks to choose from — Immersive Media, Smart Solutions, Digital Product Innovations and Artificial Intelligence/Robotics — Verizon Innovative Learning STEM Achievers opens its students to endless possibilities, just like it did for Brombacher when she was in middle school decades ago.
"I saw this platform as a way to close that digital divide in our community for those who don't consider themselves techies," she shares. "I think it gives them hope, exposure and access to careers they might be interested in pursuing."
Throughout Brombacher's educational journey — be it her own or paying it forward by helping her community years later — she cannot help but feel immense gratitude for Verizon, its programs and its commitment to closing the digital divide. "It was all coincidental, but I feel so thankful and blessed," she shares. "I just want to thank Verizon for giving so much to the community for so many years."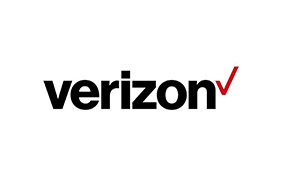 Verizon
Verizon
We are reinventing our networks around mobility, broadband & global connectivity to create a platform for long-term growth not just for us, but for America and the world.
More from Verizon