Published 08-19-22
Submitted by HP Inc.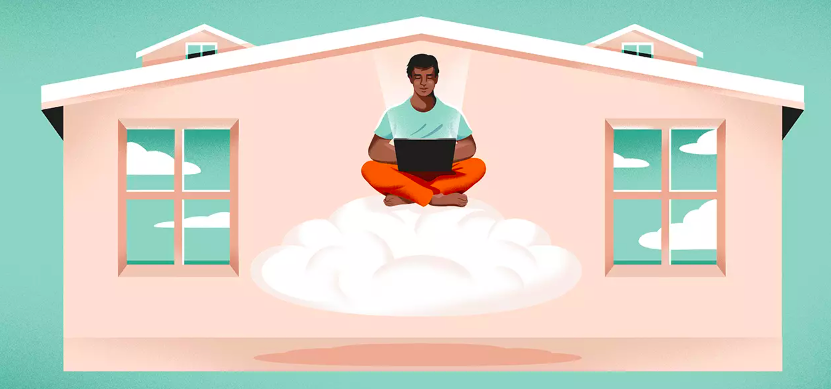 By Steven Aquino
The impact of remote work is undeniable: Software like Zoom and Microsoft Teams has become a de facto conference room, employees have traded business suits for loungewear, and commuting time has shrunk to the few minutes it takes to boot up. But while the media has portrayed adapting to remote work as a new phenomenon, many people with disabilities — myself included — have understood and advocated for it for years.
I was born three months premature, and as such, have multiple disabilities. I have cerebral palsy as well as low vision. In my past career as a special education preschool teacher, I would be tired even before clocking in. Getting to the bus stop, waiting, and then walking were as much a job as my actual job. My cerebral palsy causes me to tire quickly, and the commute robbed me of the precious energy I knew was needed to wrangle young children all day.
Since 2013, I've been working from home as a freelance journalist. Not having to commute and being able to dictate my own terms have enabled me to be extremely productive, while accessible-tech features like increased text size make it easier for me to read, type, and see things like menu bars on-screen.
James Rath, a filmmaker and accessibility advocate who is blind, has had a similar experience, with remote work easing the stress associated with getting to an outside location. He calls the disability community "pioneers" of the work-at-home movement, even though now people without disabilities are finding it benefits them in countless other ways. Half of companies already or will soon require full-time, in-person work in the coming year, and research from the Society for Human Resource Management shows that 63% of workers think being required to work in an office doesn't make sense when work can be done remotely.
"Companies across all industries need to be more attuned to their employees' needs and desires and adjust accordingly," says Rath. This is especially crucial for people with disabilities, including disabilities that may not be visible to their coworkers.
Beyond providing the flexibility that so many people enjoy, for me and others with disabilities, remote work is itself a form of accessibility, with benefits for employers as well. In 2021, nearly 6 million people with a disability were employed in the United States — about 19% of the total population of people with disabilities. That's three times lower than the employment rate for people without disabilities. A recent report from the Center for American Progress found that closing that gap could bring more than 14 million more people with disabilities into the workforce.
"The ability to work from home allows us to create a more-inclusive environment," says Mike Nash, Chief Customer Experience Officer at HP and executive sponsor of HP's Global disAbilities Business Impact Networks for employees. "It gives us access to talent and IQ that we might otherwise not have."
Allowing employees more control
An important factor in making work accessible for all employees is thinking beyond physical or technical accommodations. Employers must also prioritize "attitudinal accommodations" — understanding that remote work is one way to address specific needs and help some employees do their best work, Nash explains.
HP offers a remote or hybrid work option for many employees, as well as accommodations to address workplace challenges if required. HP has also enhanced accessibility on many of its own products. Among the options for its multifunction printers, for example, are a larger display, voice command and screen-reading capabilities, and built-in screen zoom and "invert colors" features, which help people with low vision.
"It's part of our culture of inclusion," Nash says. "We strive to use the right set of technologies and physical accommodations to make sure that a barrier to someone being able to do their work is reduced, if not eliminated."
Janeen Baynes-Feinberg, Senior Employment Counsel at HP, has been working remotely since she was hired in October 2020. Baynes-Feinberg was diagnosed as having attention deficit hyperactivity disorder (ADHD) and says the ability to work from home has given her a sense of control that wasn't possible in a conventional office setting.
"HP offices have adopted an open-seating design, which can be incredibly distracting for someone who has ADHD," she says. "I've noticed that on days when I do go into the office, my productivity decreases, and I end up working late into the night at home to catch up."
Baynes-Feinberg says that, along with eliminating the stress of her daily commute, working from home has allowed her to create the environment that's best for her. She is able to plan micro breaks as needed throughout the day when she needs to reset or shift focus, and she has a workspace with dual monitors to support the way she works.
"Leaning into my ADHD, I tend to have many computer windows open and a lot of irons in the fire," she says. "The dual monitors are vital."
While none of these factors are specifically designed to address ADHD, together they create conditions that remove distractions, relieve stress, and help Baynes-Feinberg focus and work productively.
"My manager especially has been incredibly supportive and is not obsessed with where I do my work, but the quality of my work," she says.
Accessibility helps everyone
Nash says that, far from being one-offs, making work accessible for employees with disabilities benefits everyone. The classic example, he says, is the cutouts in sidewalks designed for people using wheelchairs, which also benefit people pushing strollers or wheeling luggage.
Similarly, the same accommodations that make work accessible for people with disabilities can help employees who may have other needs. Screen readers and voice control options on mobile devices help people with low vision, and also help everyone check their email or send texts while on the go. The closed-captioning feature on many video conferencing platforms that can help someone with a hearing disability follow a meeting in real time can also help someone whose primary language is different from others in the meeting, or who needs extra time to take in information.
Nash says he often uses the read-aloud feature of Microsoft Word to help him proofread documents, while closed-captioning technology has even helped him be a better ally in his own interactions.
"If I see the computer is struggling to keep up with my cadence, I know I'm probably talking too fast," he says. "It's helped me be a better partner in conversations."
Shifting to focus on how work gets done, not where
In the 2021 book Out of Office, coauthors Charlie Warzel and Anne Helen Petersen interviewed employees and managers around the world to understand how the past few years of widespread remote work will impact the future.
Warzel says what they learned suggests it's not where one works, but how one works that will matter most. Nash agrees, noting that making accommodations for employee needs — whether it's specific technology, a certain kind of chair, a different monitor or headset, or the flexibility to work from home — will be crucial.
"As a company, we want to be inclusive," Nash says. "That means [accommodating] different work environments so we have access to the best talent, and that talent can do their best work."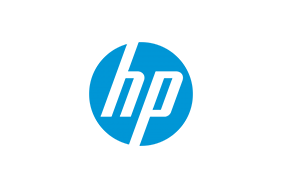 HP Inc.
HP Inc.
HP Inc. creates technology that makes life better for everyone, everywhere. Through our portfolio of printers, PCs, mobile devices, solutions, and services, we engineer experiences that amaze. More information about HP (NYSE: HPQ) is available at www.hp.com.
Sustainable Impact at HP, Inc.
Sustainable Impact is our commitment to create positive, lasting change for the planet, its people and our communities. Click here for more information on HP's Sustainable Impact initiatives, goals and progress.
More from HP Inc.