Published 08-18-22
Submitted by Quest Diagnostics
Quest Diagnostics sponsored the Modern Healthcare webinar, "Patients as consumers in a post-pandemic world: How to approach new demands."
During this discussion, a panel of top healthcare industry executives including our Chairman and CEO Steve Rusckowski, Manny Lopes, Executive Vice President, Public Markets and Government Relations Blue Cross Blue Shield of Massachusetts, and Eric Larsen, President Advisory Board, discussed how the shift to value-based care will empower consumers to take control of their health and reflected on how COVID-19 has altered the trajectory of the industry.
Check out the highlight reel of the virtual event.

To view the full webinar replay, visit: http://spr.ly/6045M6bP1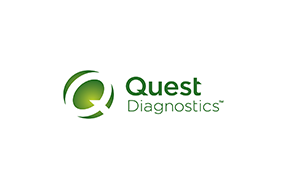 Quest Diagnostics
Quest Diagnostics
Quest Diagnostics empowers people to take action to improve health outcomes. Derived from the world's largest database of clinical lab results, our diagnostic insights reveal new avenues to identify and treat disease, inspire healthy behaviors and improve health care management. Quest annually serves one in three adult Americans and half the physicians and hospitals in the United States, and our nearly 50,000 employees understand that, in the right hands and with the right context, our diagnostic insights can inspire actions that transform lives. 
More from Quest Diagnostics