Published 08-18-22
Submitted by The Chemours Company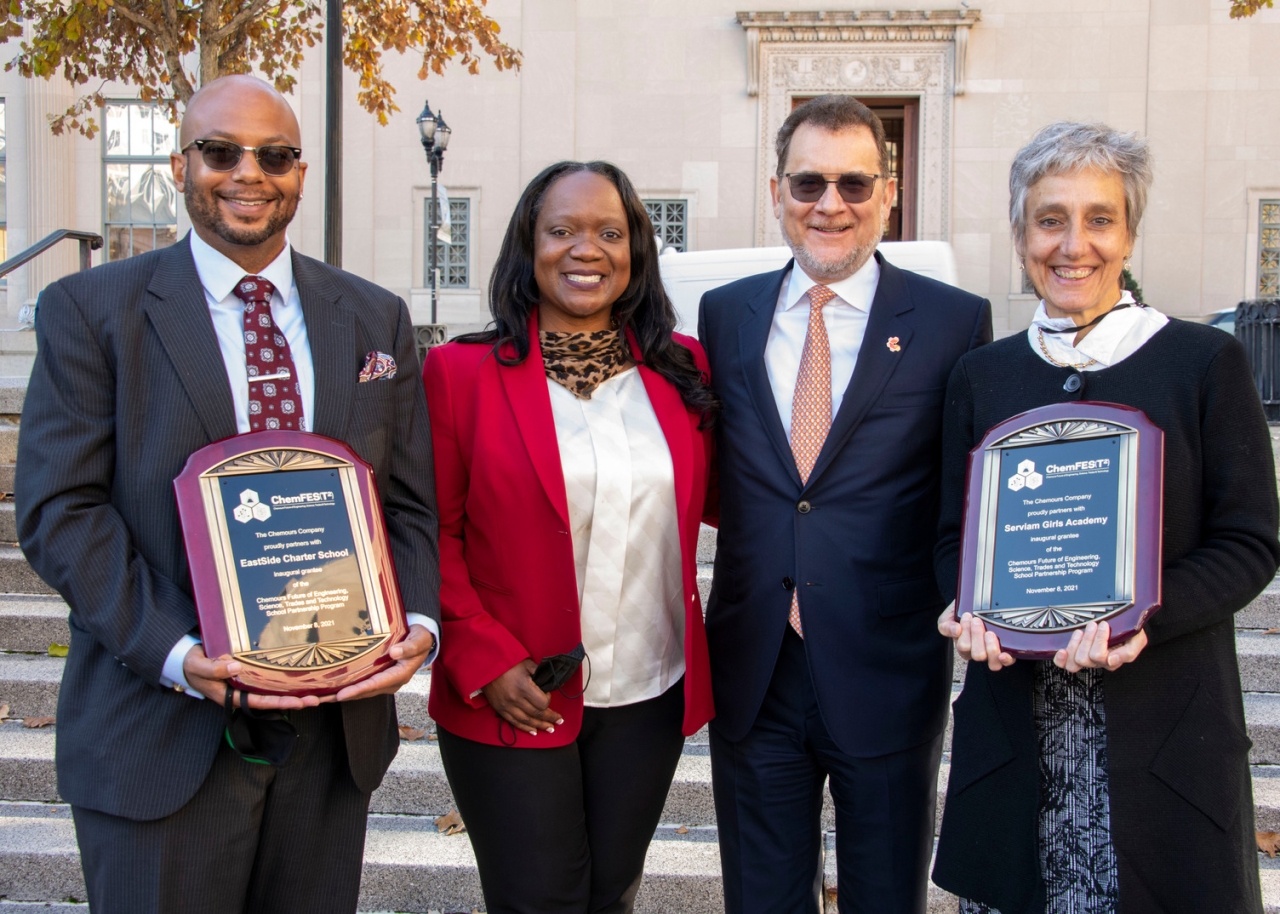 Below is a conversation between Chemours Chief Brand Officer Alvenia Scarborough and Chemours CEO Mark Newman.
Alvenia: Mark, as Black leaders at Chemours, I know you and I both share a deep commitment to inclusion, diversity, and equity. But for us, it's not just about reaching targets for the sake of diversity. There is real value inside the company, within our industry, and in our society if we elevate a more diverse workforce and create an inclusive workplace. Can you explain how Chemours is tapping into that value?
Mark: You make a great point. You cannot innovate or grow as a company without bringing together people with diverse backgrounds and perspectives. At Chemours, we created an Inclusion, Diversity, and Equity Council to embed these ideals in our culture and every aspect of how we operate. Beyond the council, we are also investing in people and programming that strengthens every employee's ability to realize his or her full potential and developing leaders who embrace advocacy and allyship of a diverse and inclusive workforce.
Alvenia: And to build on that, Chemours also has several employee resource groups that represent the diversity of our workforce and enhance employee connectivity. These groups bring perspectives and activities that strengthen the fabric of our Chemours family. In fact, when you first came to Chemours as CFO, you became the first executive sponsor of the Chemours Black Employee Network (CBEN). And now I am proud to follow your lead in that role, where we're doing great work to mentor our members and drive programs that benefit the entire company, such as the Future of Chemistry Scholarship.
Now historically, the chemical industry has had a real lack of diversity, which I think provides us an opportunity to do better and be better—and Chemours is leading that charge within the industry. I believe real change comes from making strategic investments to nurture future STEM talent in communities that have been underserved, under-resourced, and overlooked. How is Chemours championing this change?
Mark: Chemours is going into these communities near our operations to help inspire the next generation of innovators and leaders. We're doing this through programs like the Chemours Future of Engineering, Science, Trades and Technology School Partnership Program, or ChemFEST, where we're investing $4M to build a community STEM hub and providing hands-on experience with STEM education to middle school students to build early excitement for the sciences. We want to be a leader on this front, and I believe we're well on our way.
Alvenia: Now I want to pivot to a more personal note. You come from a cross-cultural upbringing. Could you speak to how that has shaped your journey to become one of the only Black CEOs in our industry?
Mark: I was born in Jamaica where I grew up on a farm, so I was introduced to the value of hard work and how far that can take you. But perhaps more to your point, I was also born to a Jamaican father and a Canadian mother and was raised in a biracial household. Early on in life, I was exposed to people from many different backgrounds, cultures, and ethnicities, and I grew a deep appreciation for the value that diversity brings to solving any problem. And that's the type of environment we're building at Chemours.
Alvenia: Any final thoughts?
Mark: I want to congratulate you, Alvenia, on the well-deserved honor of being named one of Savoy's Most Influential Black Executives in Corporate America. You are a true voice for diversity, inclusion and equity, and an incredible leader both inside and outside of the company. We have more work ahead of us, and I look forward to working alongside you to ensure that Chemours continues to achieve our vision of working together to create a better world through the power of our chemistry, and to lead the way on inclusion, diversity and equity.
This article originally appeared in Savoy Magazine.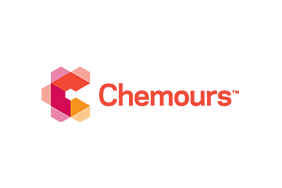 The Chemours Company
The Chemours Company
The Chemours Company (NYSE: CC) is a global leader in Titanium Technologies, Thermal & Specialized Solutions, and Advanced Performance Materials providing its customers
with solutions in a wide range of industries with market-defining products, application expertise and chemistry-based innovations. We deliver customized solutions with a wide range of industrial and specialty chemicals products for markets, including coatings, plastics, refrigeration and air conditioning, transportation, semiconductor and consumer electronics, general industrial, and oil and gas. Our flagship products are sold under prominent brands such as Ti-Pure™, Opteon™, Freon™, Teflon™, Viton™, Nafion™, and Krytox™. The company has approximately 6,600 employees and 29 manufacturing sites serving approximately 2,900 customers in approximately 120 countries. Chemours is headquartered in Wilmington, Delaware and is listed on the NYSE under the symbol CC.
More from The Chemours Company