Published 08-18-22
Submitted by Benevity
In the midst of the Great Resignation, people are seeking work that is flexible, meaningful and makes a positive impact in the world. Your corporate purpose program can be one of your best levers to attract and retain top talent and elevate how your people find meaning and belonging during this monumental shift in the new work reality.
Watch our webinar, Harnessing Purpose Through the Great Resignation. You'll hear from Citi and our own, Janeen Speer, Chief People Officer, on how they've used their CSR programs to build and maintain culture, create connection and unlock meaning to engage their people.
You'll discover:
How corporate purpose programs make work inspiring and impactful for your people
Ways to foster and grow company culture by empowering internal champions
Strategies to create employee engagement and connection
Watch This Webinar: https://event.on24.com/wcc/r/3725915/70616BE704E47B929197830A30523F77?partnerref=3bl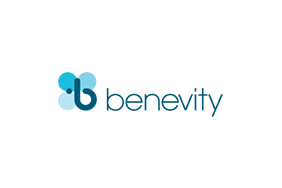 Benevity
Benevity
Benevity's microdonation software is the engine for socially responsible businesses to engage their customers, employees and others (such as their supply chain or advertisers) in optional charitable giving. Benevity lets companies embed user-directed, tax-receiptable donations and corporate matching programs into their existing transaction environments, using their own brands and systems. Benevity makes it easy for companies to build authentic and impactful cause marketing, workplace giving and other social responsibility initiatives that increase engagement, brand differentiation and return on investment, while tying directly to business activities that drive the company's bottom line. Benevity's goal is to help build user-driven giving opportunities into all types of existing online interactions to involve customers and employees in giving to causes they care about; building greater loyalty, differentiation and customer and employee stickiness. Benevity wants to help companies and their customers, employees and partners turn "feel good" into real good, and change the landscape of philanthropy in the process.
More from Benevity