Published 08-17-22
Submitted by Illumina
Originally published on Illumina News Center
At a Silicon Valley conference in 2016, Anna Skaya attended a talk by the founder of 23andMe, who joked that someone should start a company for cat genetics testing called "23andMeow."
"Everyone laughed," remembers Skaya. "I went home that night and bought the URL." Her initial research turned up little data on cats, and she realized she could create an informative and preventive tool for other cat owners like her.
Today, Skaya is the founder and CEO of Basepaws, a feline genetic testing company with the world's largest feline genomics database. Headquartered in Southern California, Basepaws offers three testing kits: cat DNA, oral health—because dental disease is common in felines—and a whole-genome sequencing test. Each can be done with a quick mouth swab and provides owners with detailed information about their cat's breed history, mutation carrier status, and predisposition to disease.
Accelerating research
The Basepaws database contains tens of thousands of cat genomes and is growing every day. "Canine research is probably 10 times larger than feline research," says Damian Kao, chief operating officer and head of science at Basepaws. "We had to do a lot of our own sequencing to build up our database before we could actually start producing results for our customers." Using next-generation sequencing (NGS) technology, they can scan the entire cat genome—and as the team sequences more cats, they'll be able to make more genetic associations with diseases and identify new markers.
"Until a few years ago, NGS was too expensive to use for cats and dogs," says Kao, who has a PhD in bioinformatics. "Basepaws hit that perfect time point in 2018." The kits range from $79 to $499, and volume discounts are available. The most popular is the cat DNA test, which analyzes genomic breed similarity and screens for genetic markers associated with a variety of diseases and traits. "It identifies the parts of your pet's DNA that are most similar to known breeds," Kao explains. "For example, it could be more Siamese or more Persian. It's fun to know. But the most insightful part has to do with health markers. We test for 65 different health markers, as well as 50 markers associated with physical traits and blood type. Results from the health marker screening can potentially identify disease-associated genes. We also use shotgun metagenomic sequencing and oral microbiome analysis to identify microbes associated with dental disease."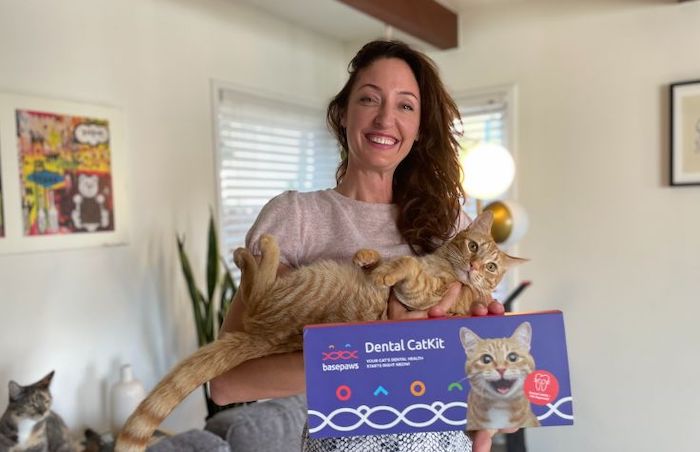 Hear her roar
In 2018, Basepaws received a big boost when Skaya appeared on Shark Tank, a business-pitching reality show popular in the US. She received a joint offer of $250,000 for a 10% stake in the company from investors Kevin O'Leary and Robert Herjavec. Awareness of Basepaws increased rapidly, and a sales bump still occurs several times a year whenever the episode reruns. Basepaws currently has 35 employees and continues to grow.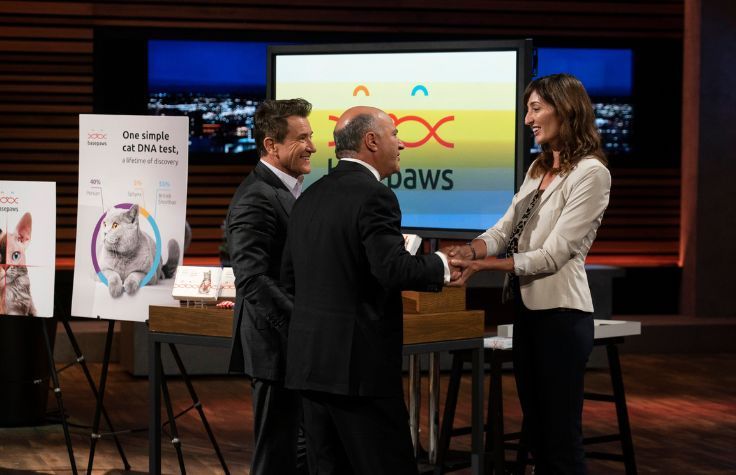 The company has had to scale up quickly. Its employees manage and analyze enormous data sets with Illumina DRAGEN, which streamlines the process so Basepaws can send the reports to customers faster. Basepaws uses Amazon Web Services to run its genomics pipelines and access DRAGEN.
The team at Basepaws wants to improve the lives of cats around the world by understanding what makes each cat unique on a genetic level. "We really love our pets and we've got to take care of them," Skaya says. "Our test isn't just a DNA test; it's not just for fun. Your cat can't talk, but their DNA and their microbiome can give you answers that otherwise you wouldn't know."
Looking ahead, Basepaws plans to add testing for dogs and even more pet species—that is, if the equestrians on staff have their way.
To read how Basepaws uses DRAGEN to pioneer feline genetic research, click here.
Illumina
INNOVATIVE TECHNOLOGIES
At Illumina, our goal is to apply innovative technologies to the analysis of genetic variation and function, making studies possible that were not even imaginable just a few years ago. It is mission critical for us to deliver innovative, flexible, and scalable solutions to meet the needs of our customers. As a global company that places high value on collaborative interactions, rapid delivery of solutions, and providing the highest level of quality, we strive to meet this challenge. Illumina innovative sequencing and array technologies are fueling groundbreaking advancements in life science research, translational and consumer genomics, and molecular diagnostics.
All trademarks are the property of Illumina, Inc. or their respective owners.
For specific trademark information, see www.illumina.com/company/legal.html.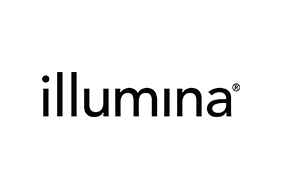 Illumina
Illumina
Illumina is improving human health by unlocking the power of the genome. Our focus on innovation has established us as the global leader in DNA sequencing and array-based technologies, serving customers in the research, clinical, and applied markets. Our products are used for applications in the life sciences, oncology, reproductive health, agriculture, and other emerging segments. 
More from Illumina