Published 08-15-22
Submitted by Franklin Templeton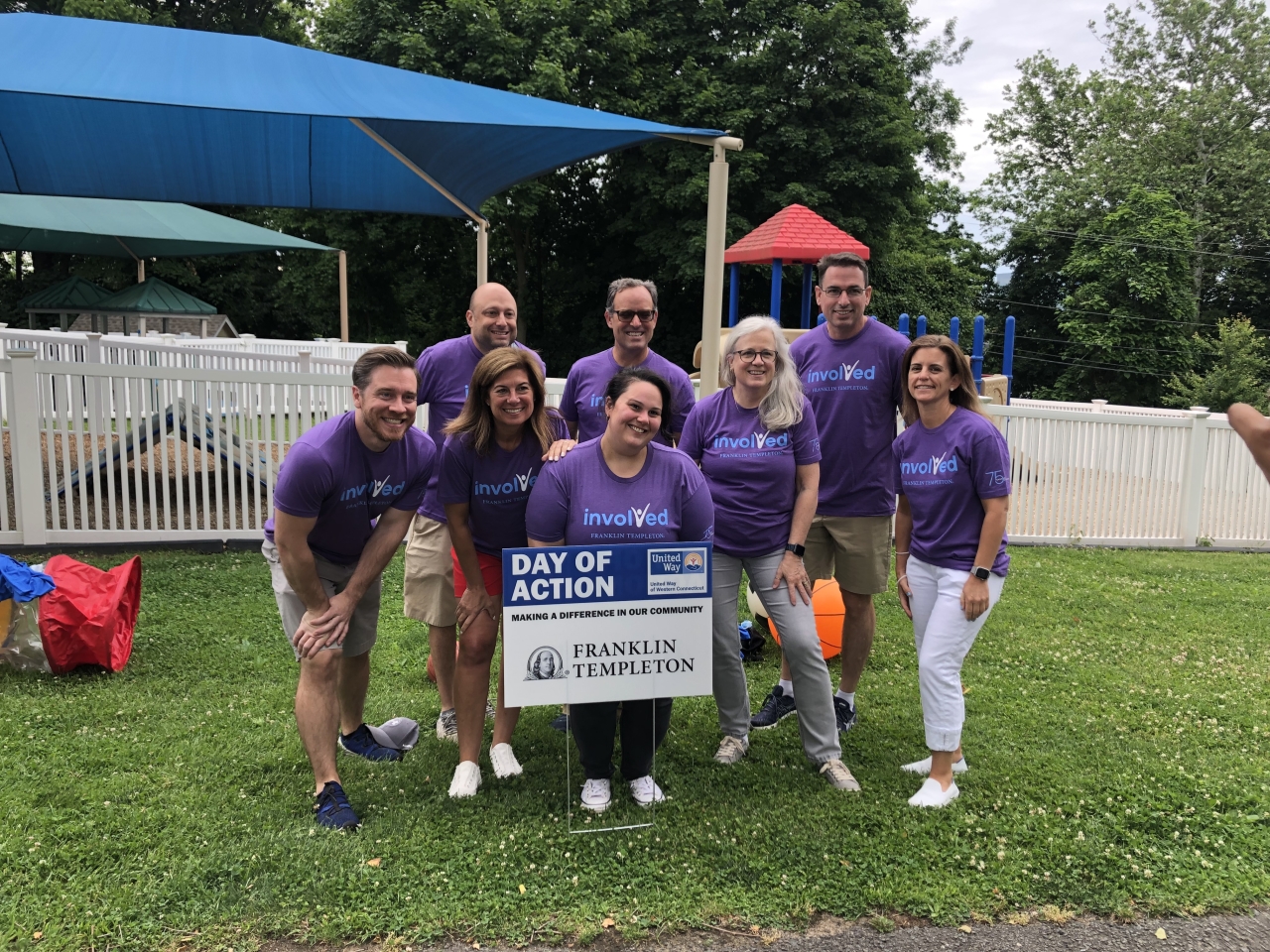 This June, Franklin Templeton again celebrated Impact Days, the firm's global month of service led by its global volunteering program, Involved. After two years of the pandemic, the firm's Global Citizenship team said, "HELLO volunteers!" and invited colleagues around the world to join in person for the longstanding company tradition of volunteering.
Locally, employees organized many events to support their communities, including clothing drives, gardening, renovating classrooms and donating school supplies. Read the article featuring global events.
Stamford Supports Day of Action at Children's Learning Centers
Every year, hundreds of local volunteers participate in an annual day of volunteerism to complete outdoor service projects throughout Stamford. Franklin Templeton was selected to support the Children's Learning Centers (CLC) of Fairfield County, a nonprofit that provides early childhood education with direct services and programs focused on health, nutrition and family support for children aged six weeks to five years.
Volunteers ran a fun field day for the kids. Activities included setting up and breaking down the various stations and providing coaching for participants in sports activities during the event.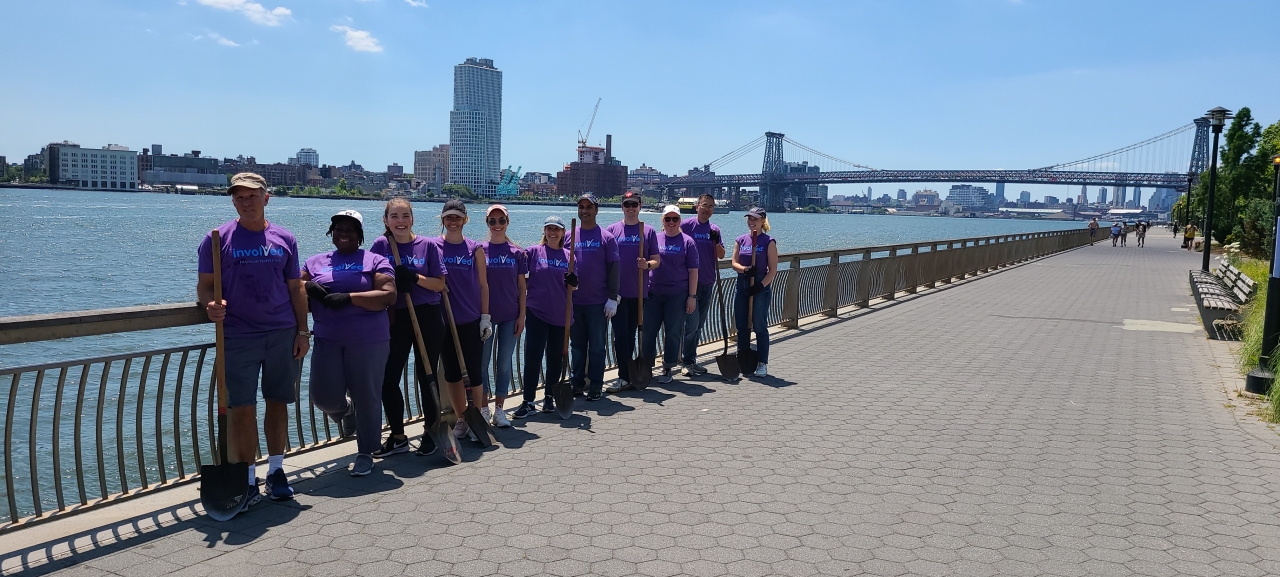 New York Participates in Ecology Day at East River Park
On June 29, employees in New York partnered with the LES Ecology Center to revitalize the East River Park. Activities included weeding, removing litter and distributing mulch. The LES Ecology Center provides e-waste and composting services, environmental stewardship opportunities and educational programming to New Yorkers who want to learn about environmental issues and take responsibility for creating solutions through action. NY employees have partnered with the LES Ecology Center in the past and have enjoyed working with the organization to clean up New York City area parks.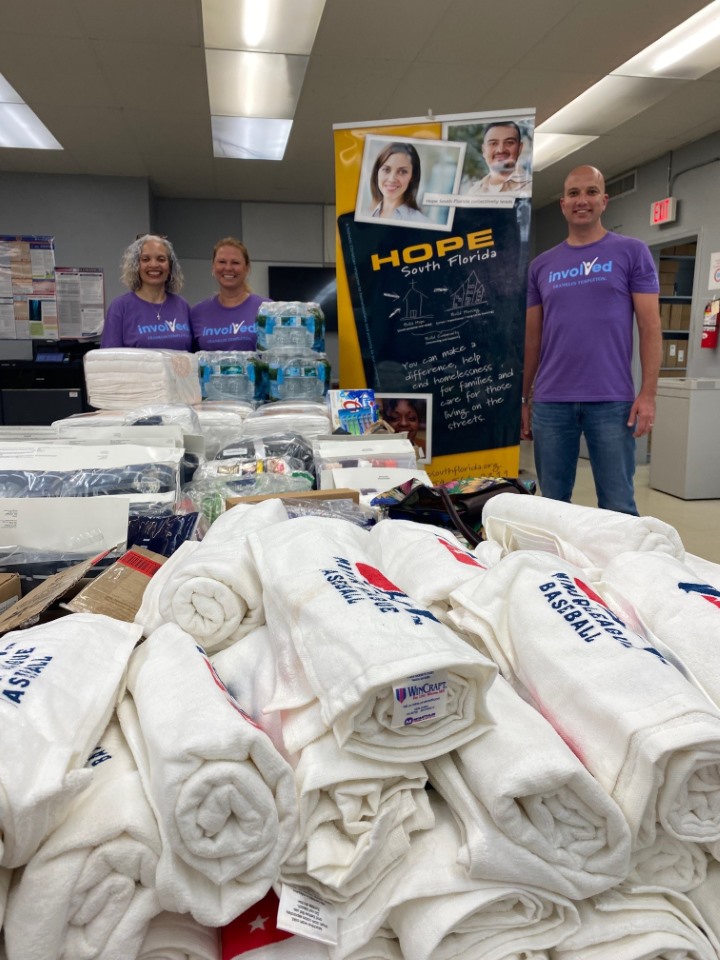 Fort Lauderdale Hosts Drive to Support HOPE South Florida
The Fort Lauderdale Involved team hosted a donation drive in June for HOPE South Florida, a local organization that provides services to the homeless in and around the city. This year's donations exceeded all expectations.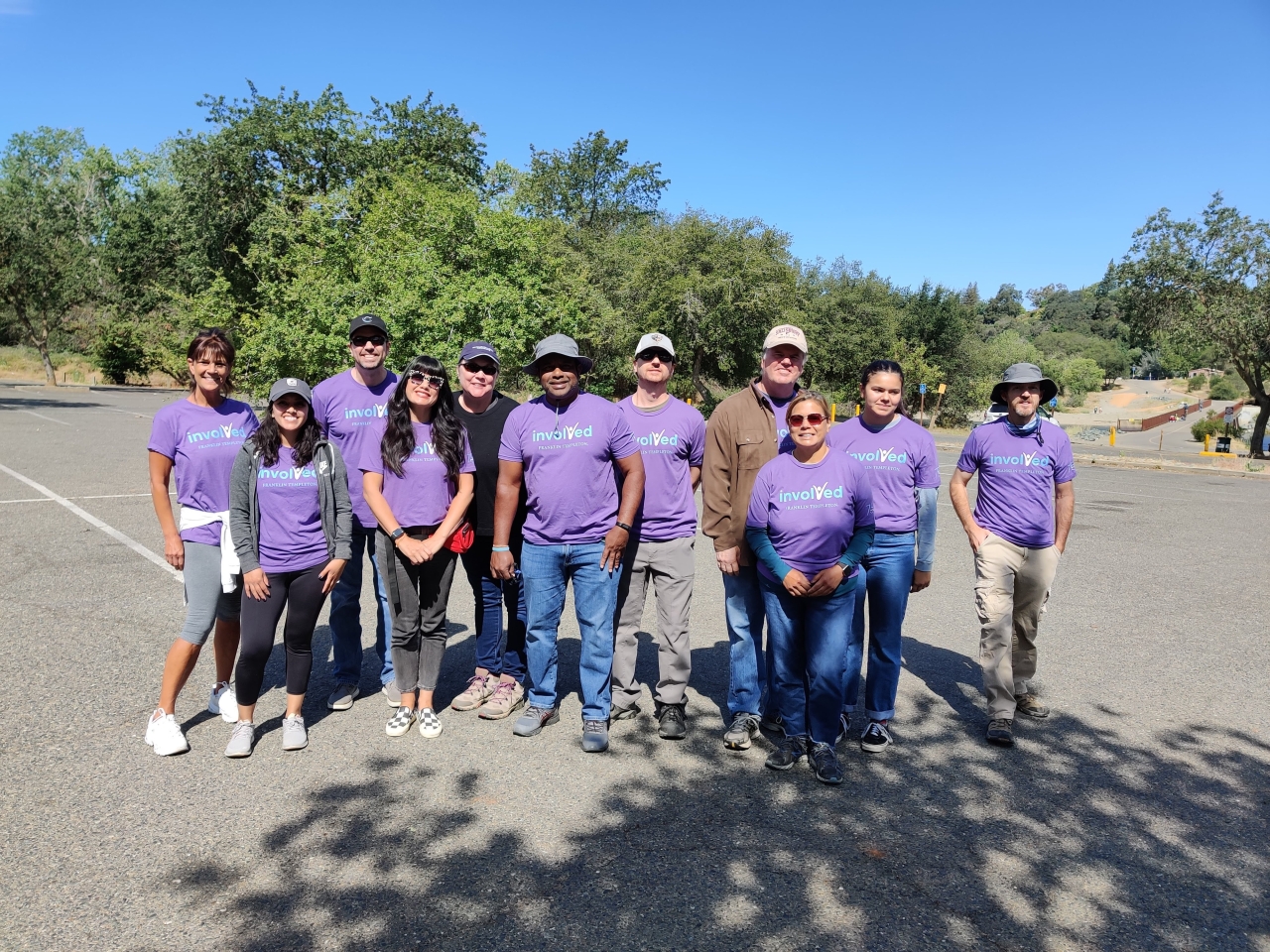 Rancho Cordova Cleans Up the Parkway
The American River Parkway Foundation inspires the community to conserve and nurture the American River Parkway as a unique, accessible resource for everyone to enjoy. On June 17, employee volunteers walked along the parkway and picked up more than 250 pounds of trash and debris. The event was part of a collective effort to conserve and take care of the river parkway.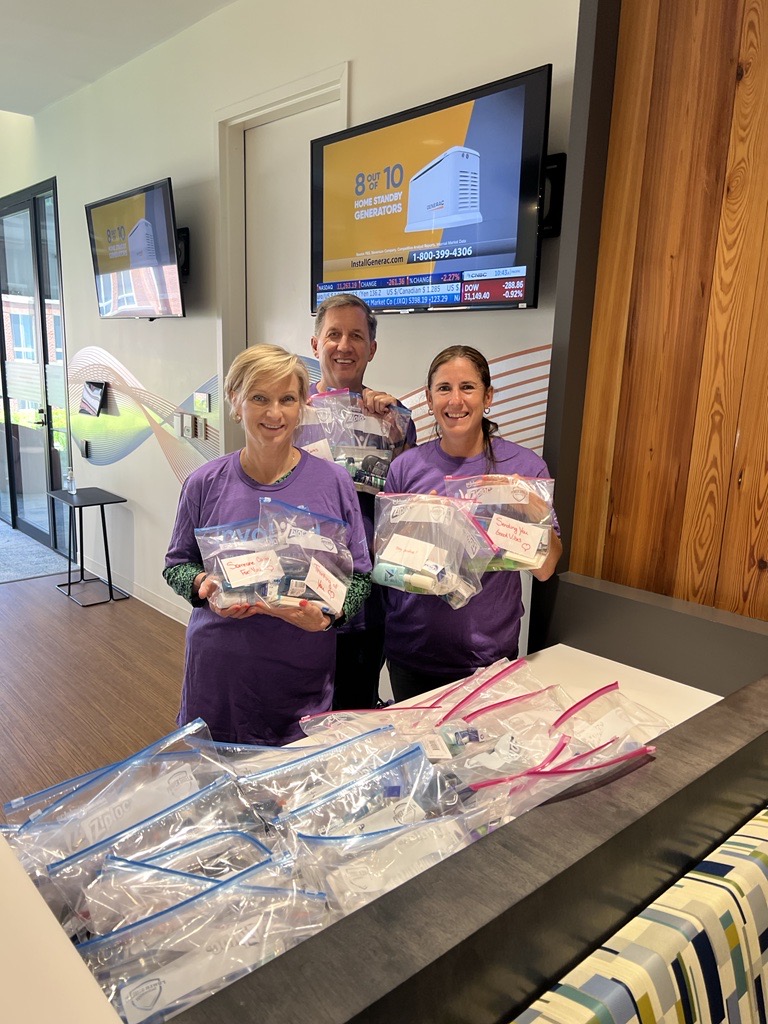 Baltimore Makes Toiletry Kits for Ronald McDonald House
On June 28, employees in Baltimore gathered to assemble toiletry kits to be placed in each bedroom of the local Ronald McDonald House (RMHC) for families to use during their stay. An uplifting note was included in each kit.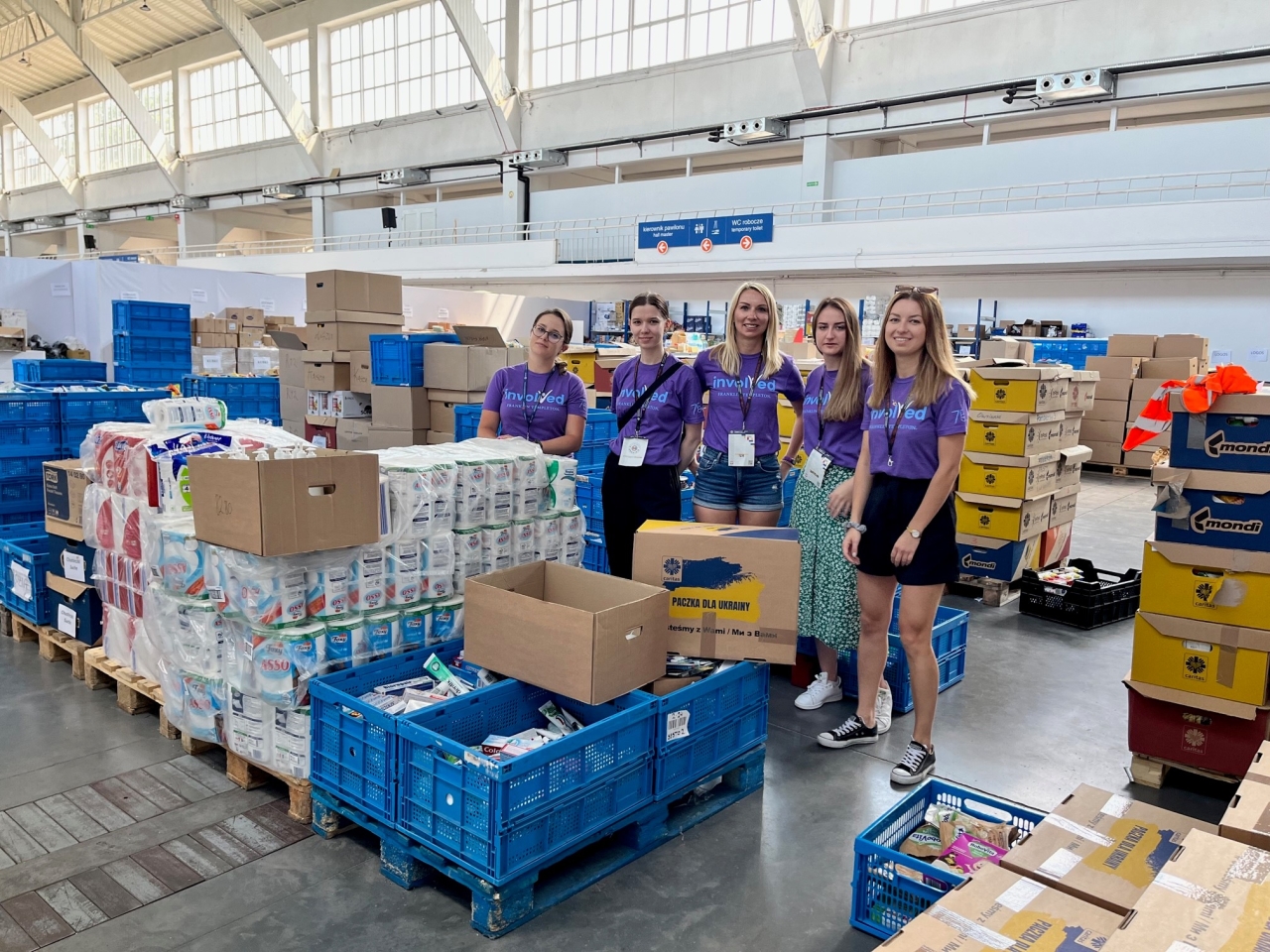 Poznan Supports Ukrainian Refugees
For one week in June, employees volunteered at the refugee reception point at the Poznan International Fair. Volunteers helped make beds, sort food, clean the food stations and assisted in maintenance tasks in the warehouse. As part of local efforts to support Ukrainian refugees, Poznan Involved donated 1,000 travel bags to be used for relocation purposes. Involved continues to support Ukrainian teens by hosting game evenings every other Thursday at the Poznan office. Teens get together in a safe environment and make new friends while playing chess, foosball or table tennis.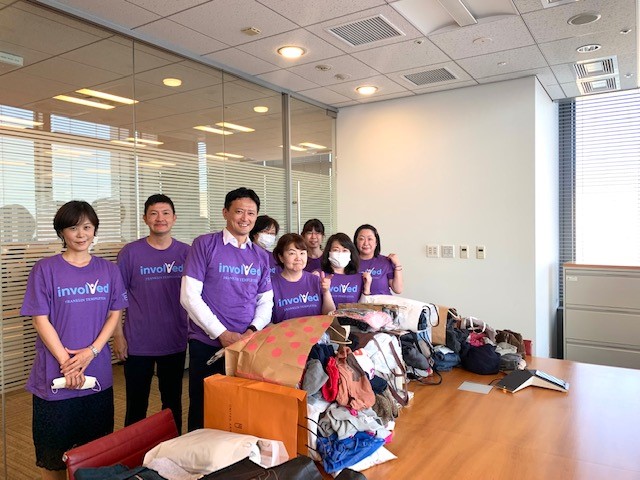 Tokyo Hosts Clothing Drive for Furugi de Vaccine
Involved Japan hosted a clothing drive benefiting Furugi de Vaccine a program that provides vaccines to children in developing countries. The program collects used clothes, which are shipped to people in developing countries. In addition, five polio vaccines are donated for each bag of clothes collected.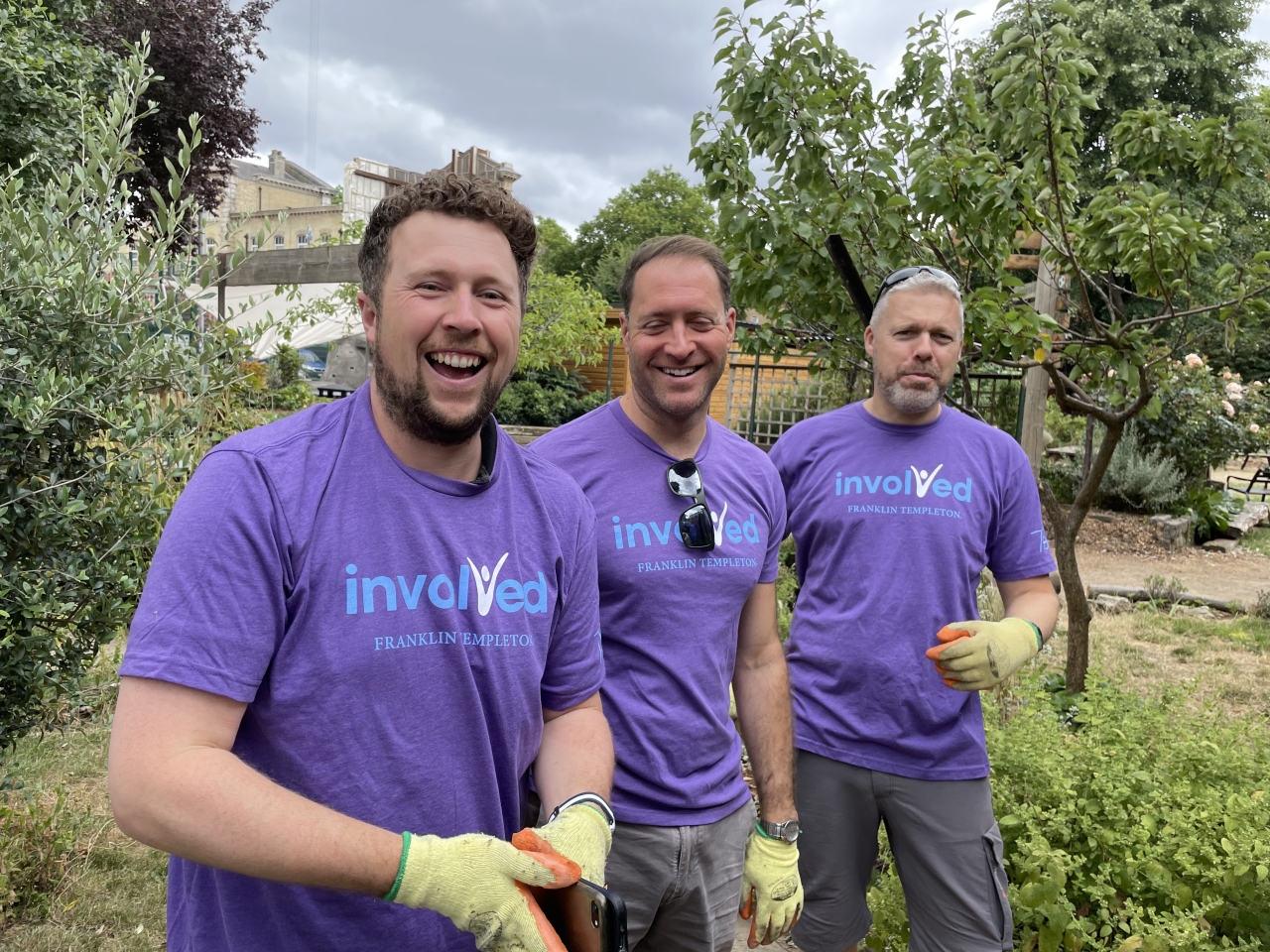 London Spends a Day Gardening
London employees donned new purple Involved T-shirts and and brought their green thumbs, spending the day gardening at Calthorpe Community Garden. The city garden provides a valuable green space for a community that would otherwise not have access to one and educates local children on sustainability and healthy living.
Hyderabad Shares Minds, Ideas, Laughter and Education with ZPHS Students (S.M.I.L.E.)
Women at FT and the Involved team joined forces to host a S.M.I.L.E. (Share Minds, Ideas, Laughter and Education) event on June 18 at the ZPHS school in Hyderabad. Volunteers divided into groups and engaged with students on topics including motivation, education and health and hygiene. Stationery and notebooks collected earlier at campus were donated to support underprivileged students.
About Franklin Templeton
Franklin Resources, Inc. [NYSE:BEN] is a global investment management organization with subsidiaries operating as Franklin Templeton and serving clients in over 155 countries. Franklin Templeton's mission is to help clients achieve better outcomes through investment management expertise, wealth management and technology solutions. Through its specialist investment managers, the company offers boutique specialization on a global scale, bringing extensive capabilities in fixed income, equity, alternatives, and multi-asset solutions. With offices in more than 30 countries and approximately 1,300 investment professionals, the California-based company has 75 years of investment experience and approximately $1.4 trillion in assets under management as of July 31, 2022. For more information, please visit www.franklintempleton.com.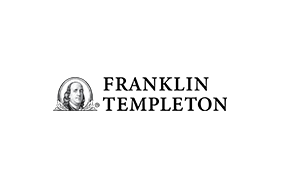 Franklin Templeton