Published 08-11-22
Submitted by DOW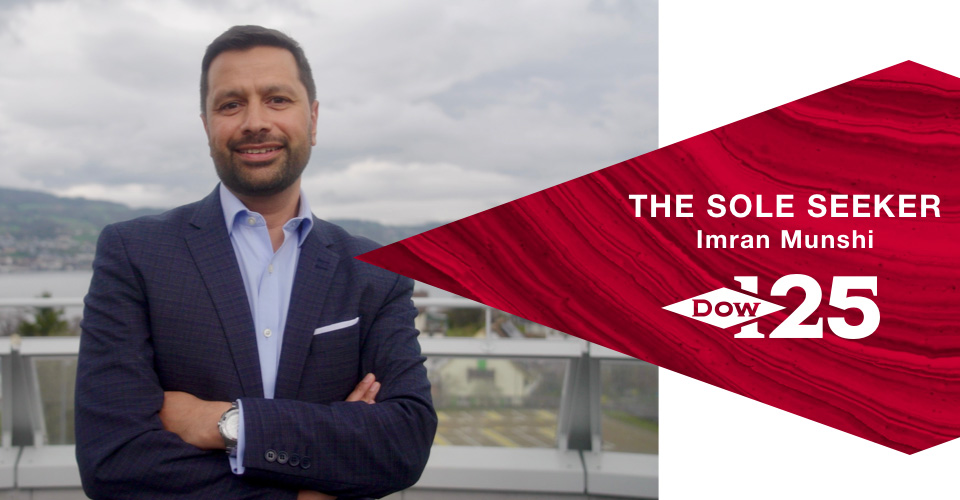 Celebrating 125 years
In honor of Dow's 125th anniversary year, we're celebrating our people because it's their ability to imagine better that has driven innovation and success throughout our history. It's through ingenuity and know-how that Dow's people have met technical challenges, engineered new solutions and are laying the groundwork for a more sustainable and equitable future for all. In partnership with The Wall Street Journal Custom Content, we're telling the stories of some of our colleagues from around the globe who exemplify what 'Imagine Better' is all about and how they contribute to our ambition to become the most innovative, customer-centric, inclusive and sustainable materials science company in the world. Learn more about these inspiring people and explore the full series here.
At Dow we know that global problems require solutions that include input from an array of different problem solvers. We embrace diversity of thought because when we share expertise and creative thinking, we ignite inspiration that can lead to ground-breaking innovation. That's why for the past 125 years we've partnered with our customers, communities, nonprofit organizations, and governments.
"WITH A GOAL OF REDUCING THE IMPACT OF THE FASHION INDUSTRY'S PRODUCTS ON THE ENVIRONMENT, THE DOW TEAM AND CROCS ARE BRIDGING SCIENCE WITH FASHION TO REIMAGINE MORE SUSTAINABLE FOOTWEAR."
Reimagining sustainable footwear
Imran Munshi, Global Market Segment Leader Consumer Applications at Dow, is a leading example of how embracing diversity of thought can drive breakthrough innovations and how bringing an entrepreneurial spirit to partnerships can reduce our carbon footprint and provide more circular, high-performance solutions.
One way Munshi and his team are embracing this entrepreneurial spirit and creativity is in partnership with Crocs. With a goal of reducing the impact of the fashion industry's products on the environment, the Dow team and Crocs are bridging science with fashion to reimagine more sustainable footwear.
Crocs with more sustainable bio-based material
Through our collaboration, Crocs is now transitioning to integrate a new plant-based material into its Croslite™ foam by incorporating polymers based on Dow's ECOLIBRIUM™ technology, which transforms sustainably sourced bio-waste and by-products from other industries into polymers, thus creating a lower CO2 impact without sacrificing performance. The ECOLIBRIUM™ technology is an example of Dow's innovative approach to design and manufacturing, combining the ingenuity of materials science with the shared determination to ensure a healthy and sustainable planet for future generations.
This collaboration will go towards helping Crocs meet its sustainability goals and chart the path to carbon neutrality. It's also laid the groundwork for ongoing partnership and innovation to further close the loop on polymers through exploration of advanced recycling technologies.
Head to our profile series on the Wall Street Journal to learn more about Imran Munshi's work and how Dow equips our partners to solve the world's biggest problems today and ensure a more sustainable tomorrow.
Profile in Innovation: Imran Munshi: The sole seeker
* Wall Street Journal Custom Content is a unit of The Wall Street Journal Advertising Department. The Wall Street Journal news organization was not involved in the creation of this content.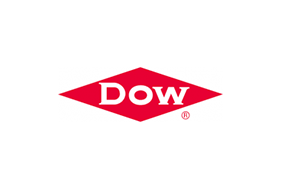 DOW
DOW
Dow (NYSE: DOW) combines global breadth; asset integration and scale; focused innovation and materials science expertise; leading business positions; and environmental, social and governance leadership to achieve profitable growth and help deliver a sustainable future. The Company's ambition is to become the most innovative, customer centric, inclusive and sustainable materials science company in the world. Dow's portfolio of plastics, industrial intermediates, coatings and silicones businesses delivers a broad range of differentiated, science-based products and solutions for its customers in high-growth market segments, such as packaging, infrastructure, mobility and consumer applications. Dow operates manufacturing sites in 31 countries and employs approximately 37,800 people. Dow delivered sales of approximately $57 billion in 2022. References to Dow or the Company mean Dow Inc. and its subsidiaries.  For more information, please visit www.dow.com or follow @DowNewsroom on Twitter.
More from DOW