Published 08-11-22
Submitted by Rockwell Automation
Cytiva and Rockwell Automation (NYSE: ROK) are collaborating with Testa Center in Uppsala, Sweden, to help the biopharmaceutical industry transition beyond mass-produced, blockbuster medical treatments and move into a new era of personalized medicine. A new video demonstrates how it's an approach that can fundamentally change the way healthcare practitioners approach patient treatments.
In the future, treatments will be designed specifically for the individual patient, requiring manufacturers to execute advanced research and production at a relatively low cost and at high speed. The focus for Cytiva is to advance and accelerate the development and manufacture of therapeutics. Testa provides a production-like environment for test runs of new therapies and drugs and makes it possible for small research groups and companies to verify their innovations.
To support this work, Rockwell Automation and Cytiva are bringing together their combined expertise in biomanufacturing and automation to create an efficient, flexible, and scalable platform for biopharmaceutical companies. Researchers at the Testa Center are exploring digital solutions that apply the Industrial Internet of Things (IIOT), Augmented Reality (AR) and other advanced technologies for connectivity across biopharmaceutical manufacturing processes.
Watch the video to learn how digitalization allows innovators to test new techniques and ideas more quickly and at less cost than ever before, opening the door to revolutionary opportunities in healthcare.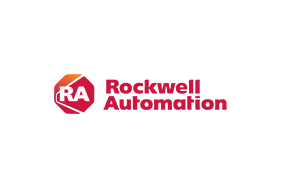 Rockwell Automation
Rockwell Automation
Rockwell Automation, Inc. (NYSE: ROK), is a global leader in industrial automation and digital transformation. We connect the imaginations of people with the potential of technology to expand what is humanly possible, making the world more productive and more sustainable. Headquartered in Milwaukee, Wisconsin, Rockwell Automation employs approximately 28,000 problem solvers dedicated to our customers in more than 100 countries. To learn more about how we are bringing the Connected Enterprise to life across industrial enterprises, visit www.rockwellautomation.com.
More from Rockwell Automation