Published 08-08-22
Submitted by The Hershey Company
Originally published by The Hershey Company
By Alicia Petross
Chief Diversity Officer
Key Takeaways:
In our 2021 ESG (environmental, social and governance) Report, we share key progress against our holistic diversity, equity and inclusion strategy, The Pathways Project, and ambitious goals to make Hershey more diverse and inclusive.
We're proud to share that Hershey is more diverse now than it has been in the past five years, but also that people feel a sense of belonging.
Hershey takes extraordinary pride in making more moments of goodness for consumers around the world — this purpose is driven by our most important asset: our people.
In January of 2020, my team at Hershey made a bold and, frankly, scary decision. We said that in order to hold ourselves accountable to the highest standards in diversity, equity and inclusion (DEI), we needed to be transparent, and talk in simple, honest terms about where we were excelling, and where we needed to improve. This year's ESG report speaks to that decision. The DEI section is 12 pages long — that's three times longer than it was last year— and sums up the hard work we've been doing these last few years.
In 2021, we fully launched the Pathways Project, our five-year plan to make Hershey more diverse and inclusive by bringing in a wider range of talent and perspectives; recognizing and developing talent we haven't had in the past; and showing up for consumers and communities in new ways. I hope you'll read the report in its entirety, but to sum up some of the highlights, I'd like to share three focal points that make me especially proud.
Improving racial representation
In 2020, when we sat down and talked with hundreds of employees and analyzed reams of data, we realized that Hershey was disadvantaged because we didn't have enough representation of Black and Latino employees in both hourly and salaried positions. So we did a deep dive to find out why. We took a look across our human resources systems and analyzed the data to understand where we were speaking to prospective candidates, what we were saying and whether that messaging resonated. We then set diversity goals in our external salaried positions to reach 47 to 50 percent gender diversity across our global workforce and 30 to 40 percent people of color (POC) in our U.S. workforce; and we created dashboards and measurements to hold us to those goals.
One way we're making strides is by working with more diverse partners in talent acquisition. In August 2020, 11 percent of talent acquisition partners were diverse. We expanded by adding 23 historically Black colleges and universities (HBCUs) and HSIs (Hispanic-serving institutions) to our portfolio, and today I'm happy to say that more than 45 percent are diverse. Following those adjustments, we now have the highest levels of Black, Latino, and Asian representation in our U.S. workforce since 2017, with total POC representation increasing to 24.6 percent; that breaks down to a 12.1 percent Black representation, 6.6 percent Latino and a 4.2 percent increase in Asian team members.
Striving for — and achieving — pay equity
One other point of pride that I'd like to highlight is our success in pay equity. This goes back a number of years, to the time just before Michele Buck was brought on as CEO. We saw this as an opportunity to reach pay parity and started taking the needed steps to accomplish that. I'm proud to say that in 2020, we reached aggregate pay equity for women across our U.S. workforce. Then, in 2021, we achieved aggregate pay equity for our U.S. salaried POC team members. Now, we're setting our sights across our global workforce as we are on track to achieve pay equity for similar job categories across our global salaried employees by 2025. This is a true differentiator in the CPG industry, and we're incredibly proud of it.
Acting with intention and creating a culture of belonging
When I look back at the work we've done to diversify our workforce, advocate for equity and build an inclusive culture, I'm proud of what I see. But I also know it's just the beginning. This is work we have approached intentionally, based on data and measurements and built for results. Along the way, we've practiced humility, transparently shared what's working and what's not, and we've learned to pace ourselves, because that's how you make and sustain change. Still, I'm moved by indications I see that show our work is effective. In a recent survey of salaried employees, we saw employee engagement scores we've never seen before. Namely, our scores were as strong for our diverse employees as they were for our non-diverse employees. To me, this says that people know they have a voice, know that we're listening and that they're here for it.
When I take a step back from my day-to-day work and reflect on the "why" behind all of this, I feel especially good about my role at Hershey. While the term "DEI" is relatively on-trend, the aspirations that underlie the push for diversity, equity and inclusion reflect the values of Hershey as a company. Since our earliest days, our purpose has revolved around being a part of more moments of goodness for consumers. And among our colleagues—our most precious assets — the same is true.
I want every single person at The Hershey Company to know they belong. Our purpose isn't just to make more moments of goodness for the people enjoying our products. It's to make sure we're showing up for the people within our organization, too. As our business evolves, it's vital that our workforce reflects the consumers we serve. We believe our differences are a source of energy and innovation, and we celebrate them. When we bring more voices and perspectives to the conversation and share our goals and progress openly, we're all the better for it.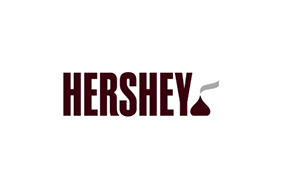 The Hershey Company
The Hershey Company
The Hershey Company is headquartered in Hershey, Pa., and is an industry-leading snacks company known for bringing goodness to the world through its iconic brands, remarkable people and enduring commitment to help children succeed. Hershey has approximately 19,700 employees around the world who work every day to deliver delicious, quality products. The company has more than 100 brand names in approximately 80 countries around the world that drive more than $10 billion in annual revenues, including such iconic brand names as Hershey's, Reese's, Kit Kat®️, Jolly Rancher and Ice Breakers, and fast-growing salty snacks including SkinnyPop, Pirate's Booty and Dot's Pretzels.
For more than 125 years, Hershey has been committed to operating fairly, ethically and sustainably. Hershey founder, Milton S. Hershey, established The Hershey Chocolate Company in 1894 and created Milton Hershey School in 1909 which offers a cost-free education to students of need. The Hershey Company's growth and success over the years has directly benefited the students of the Milton Hershey School as well as children across the United States and around the world through the company's philanthropic partnerships focused on helping children succeed.
To learn more about Hershey visit www.thehersheycompany.com.
More from The Hershey Company