Published 08-05-22
Submitted by Gilead Sciences
The lack of diversity in the pharmaceutical engineering industry is widely recognized. Less well understood is why change is so hard to achieve. From my years of work in this space, and through observation of ongoing efforts to embrace diversity in all forms, I have developed a hypothesis: Progress is stifled because we as a society wrongly believe diversity and inclusion efforts are nice-to-have peripheral strategies to an organization's mission. Ultimately, we need to recognize that diversity is a business must-have, a driver of our bottom line, and a key element that will allow us to adapt to our industry's changing demands.
A diverse workforce, when coupled with an inclusive culture that reshapes the traditional power structures within an organization, produces strong business results and we've seen this firsthand at Gilead Sciences. The more widely this tenet is understood, the quicker our workforces will reflect society, and the better equipped our businesses will be to meet the challenges of tomorrow.
NEW BUSINESS TRENDS ARE REDEFINING JOBS
The pandemic has accelerated trends that are reshaping pharmaceutical engineering. Companies and organizations must incorporate new skillsets and perspectives to meet these changing needs.
For example, leadership was once based solely on technical prowess. Now, leaders must have superb social intelligence, and apply adaptive, interdisciplinary thinking and a design mindset to achieve business success. Technical depth remains a requirement but is no longer a primary qualification for the job. In addition, partnership models that were solely transactional in nature now depend on trust between parties, requiring an entirely new set of skills to allow for improved connection and collaboration.
These new business trends travel across the workforce, too: Digital fluency is now a requirement for almost all workers; environmental sustainability is a factor in decisions touching nearly all areas of an organization; and the implementation of smart infrastructure means entire workforces must be upskilled to maintain and manage the new, digitally enabled and connected infrastructure.
How can businesses adapt to these new demands? Though challenging to implement, the answer is simple: by employing a diverse workforce.
THE STRENGTH OF A DIVERSE WORKFORCE
Numerous studies have demonstrated that diverse companies are more productive, competitive, and innovative than their less diverse counterparts.1 In part, they perform at a higher level due to the collaboration between people from different backgrounds, which opens up new ways of thinking and working.
Different lived experiences can help frame a better and wider range of scientific questions, which then lead to stronger innovation and better decision-making. And, of course, equitable and just environments enable people to do their best work.
At Gilead, we see this every day. Our inclusion and diversity initiatives are ambitious and strive to touch every aspect of Gilead's operations, with the goal of embedding these as values into everyone's daily work.
This comprehensive approach has led to transformative change in our organization: More than 50% of my leadership team are women, which has led to richer perspectives as we look to solve tough problems, and eventually has led to better business outcomes. In addition, more than 7,200 of our roughly 13,500 employees belong to at least one of six employee resource groups (ERGs): Gilead Leadership Organization of Black Employees (GLOBE); The Pride Alliance; Women at Gilead; Gileados: Latinos at Gilead Sciences; Gilead Veterans Engagement Team (GVET); and Gilead Asian Interest Network (GAIN). These ERGs support recruiting, professional development, culture building, business impact, and community cultivation.
Other programs create change by focusing on diversifying the workforce. Our multi-year Advancing Black Leadership Strategy sets representation goals, creates internal and external talent pipelines, and builds the capabilities of people managers. The complementary program Blueprint for Change invests in long-term partnerships with historically Black colleges and universities and Hispanic-serving institutions to increase our Black and Latino workforce by forging long-lasting relationships and opening pathways for hiring.
PARTNERING WITH ISPE FOUNDATION INTERNSHIP PROGRAM
To amplify these efforts, I was fortunate to partner with the ISPE Foundation to create the ISPE Foundation Diversity Internship Program, with Gilead serving as the program's inaugural partner in 2020.
This five-year partnership is off to a fantastic start. Together we are identifying undergraduate or graduate students from underrepresented populations and connecting them with opportunities in the pharmaceutical and biotechnology industries.
Gilead hosts two summer interns called fellows who complete a 12-week program that includes a capstone project in the form of an article, white paper, or presentation. I'm pleased to share that Gilead's first fellow is now a full-time employee, an indication of the program's early success.
The ISPE Foundation fellows supplement Gilead's existing internship program, producing the largest 2021 summer intern cohort for the Corporate Operations organization. All interns were women and came to Gilead from different universities with varying STEM specialties. They were entrusted to work on impactful projects, supporting our engineering, sustainability and environment, and health and safety programs. This partnership is an impactful, new benefit to Gilead as a whole and my team specifically and is a testament to the value of our longstanding relationship with ISPE. And as the industry continues to evolve in reaction to new business trends and changes in the workforce, I believe that ISPE, and the relationships and discussions it generates, will continue to play a central role.
DIVERSITY BENEFITS TO BUSINESS OPERATIONS
As ISPE and other groups make strides toward a more diverse industry, I'm proud to be in a position to confirm that a diverse workforce has a tangible impact on our business.
Thanks to our workforce, we are positioned to pivot as times change, embracing new ways of working and keeping pace with the evolution of our industry. Our multi-background teams are creative, asking new questions and developing innovative solutions. And importantly, at Gilead we couldn't fulfill our vision of creating a healthier world for all people without knowledge of the needs of communities of all types, in all places.
By creating an environment that places equal value on the contributions, ideas, and perspectives of each employee, we empower each other to achieve great things at Gilead. Diversity gives us a leg up to recruit top talent, who will choose to work at a company with a thriving, inclusive culture.
So far, our continued investments in inclusion and diversity have led to external recognition that captures the attention of our investors and potential employees. These accolades include Best Employer for Diversity by Forbes; a five-star company rating by the Hispanic Association on Corporate Responsibility; a perfect 100 score for policies and practices related to LGBTQ+ employees from the Human Rights Campaign Corporate Equality Index; and a top 25 ranking on the 2020 Working Mother 100 Best Companies list.
We're proud of our achievements and hope that our efforts to increase inclusion and diversity in our workforce are adopted more broadly across the industry.
CONTINUING THE MOMENTUM
Much progress has been made, but of course, there is still much to be done. Black, Indigenous, and Brown people; women; and LGBTQ+ people continue to be underrepresented in STEM fields. The pharmaceutical engineering industry has an opportunity to lead change by creating more opportunities for these groups. To protect the health of our industry, we must continue increasing representation and investing in talent from diverse backgrounds.
There are passionate and brilliant engineers and future engineers that our industry needs. We must seek them out if we truly want to drive change and pioneer solutions that will better global health. Together, we will all be more successful in creating a healthier world.
##
1 Dixon-Fyle, S., K. Dolan, V. Hunt, and S. Prince. Diversity Wins: How Inclusion Matters. McKinsey & Co. 19 May 2020. https://www.mckinsey.com/featured-insights/diversity-and-inclusion/diversity-wins-how-inclusion-matters
View original content here.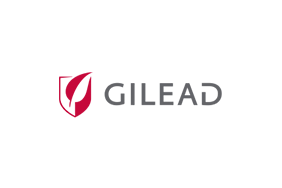 Gilead Sciences
Gilead Sciences
Gilead Sciences, Inc. is a research-based biopharmaceutical company that discovers, develops and commercializes innovative medicines in areas of unmet medical need. The company strives to transform and simplify care for people with life-threatening illnesses around the world. Gilead has operations in more than 35 countries worldwide, with headquarters in Foster City, California.
More from Gilead Sciences