Published 08-05-22
Submitted by Peloton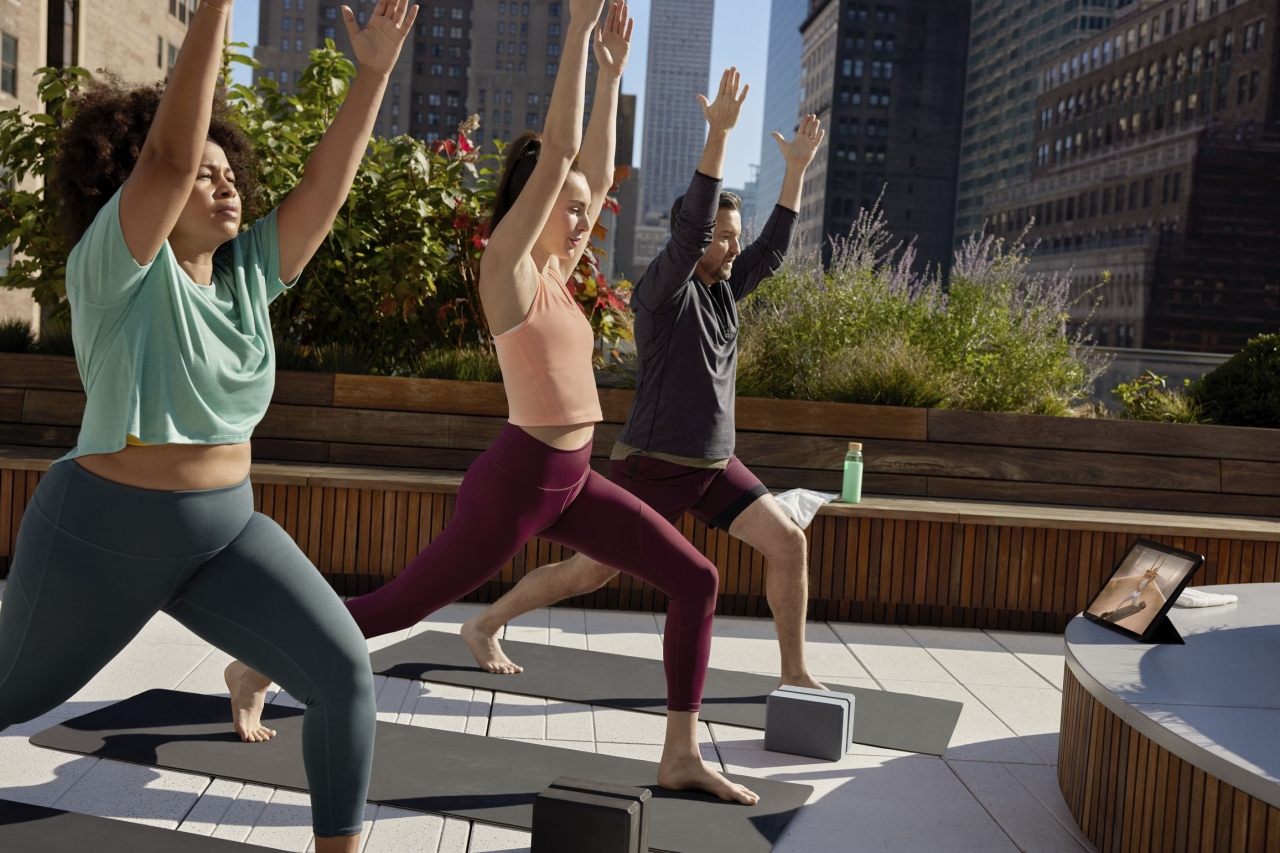 With the goal of making the best fitness experience more accessible, last year Peloton launched Peloton Corporate Wellness - enabling businesses, organizations and payors the unique opportunity to provide the Peloton experience as a benefit to their employees and members. Since then, over 50 leading organizations across various industries - such as health, technology, legal, retail and professional services - have invested in Peloton Corporate Wellness to increase employee engagement and retention, cultivate a culture that prioritizes physical and mental wellbeing, and create a sense of belonging within the ever-evolving workplace.
"We're excited to reach the one year milestone for Peloton Corporate Wellness," said Cassidy Rouse, Senior Vice President of Business Development and GM of Peloton Corporate Wellness. "We created this product to help people live happier, healthier and more balanced lives and have been encouraged by the positive feedback from clients and their employees. We look forward to expanding our Corporate Wellness footprint in the years to come."
In May, Peloton surveyed Members enrolled through Peloton Corporate Wellness to better understand the impact on their mental and physical wellbeing, as well as work performance – and the results were astounding. Ninety percent of these Members ranked Peloton Corporate Wellness as one of the top three benefits offered by their employer - ranking above financial wellness (52%), and mental health and therapy offerings (47%) - highlighting Peloton's influence within and outside the workplace.
Offsetting Burnout
Employee mental health continues to be a major challenge in the workplace. Findings from our May survey show that since the Peloton benefit was introduced in their workplace, 89% of Members have seen reduced burnout, stating they can manage stress more effectively. Nearly all respondents (97%) noted their wellbeing has been improved, while 93% have a more positive mindset, and 89% feel both calmer and more relaxed.
Increased Productivity
The Peloton Members surveyed have experienced an overall boost in productivity at work with 81% feeling more focused throughout their day. An overwhelming number of respondents have experienced an overall feeling of efficiency and achievement, with 92% having a greater sense of accomplishment, and 90% having more energy throughout the day.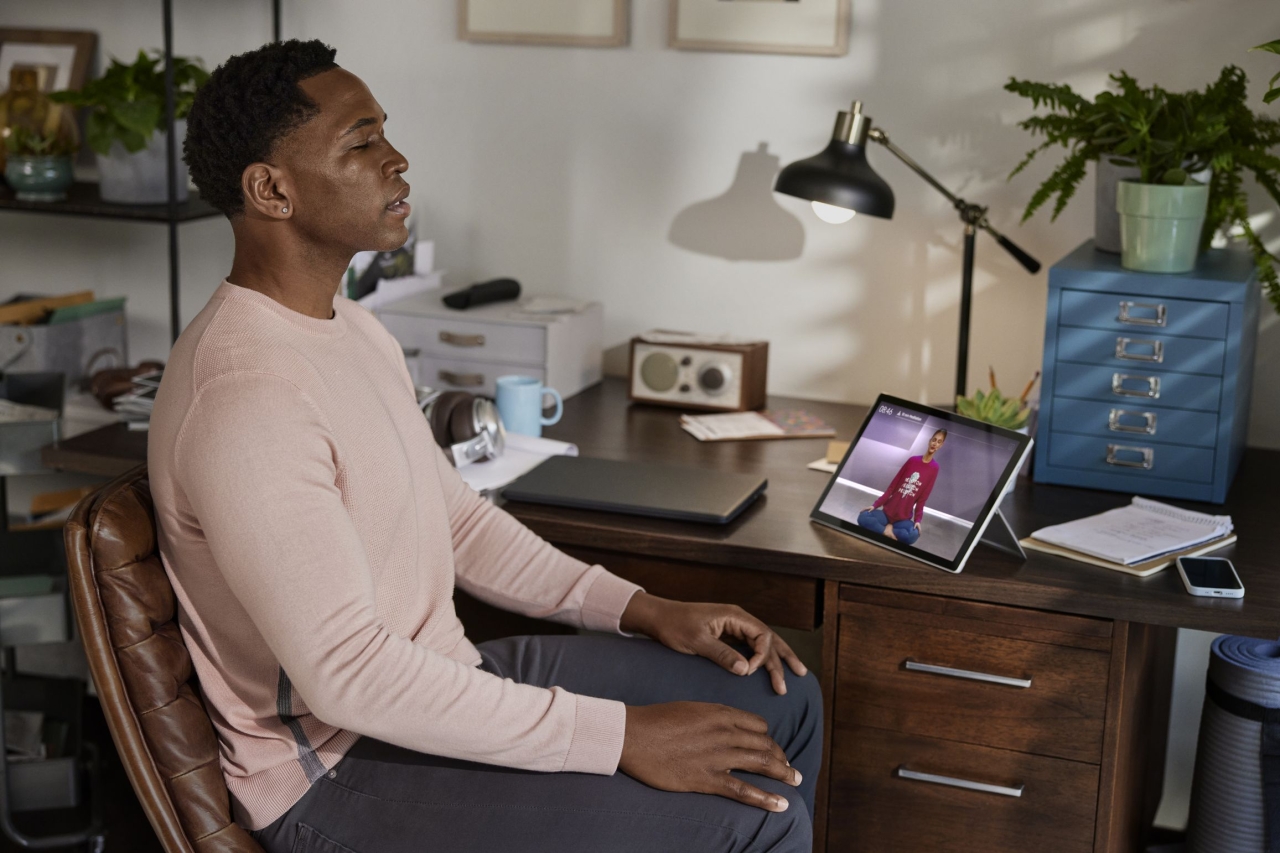 Accessibility & Flexibility Was Key in Building Wellness Habits
Everyone's motivations, fitness levels and workout location preferences differ, and through the Peloton App, Members are able to personalize their wellness journey to meet their needs. Nearly 80% of surveyed Members report working out more after joining Peloton, and over 70% ranked the flexibility of Peloton's offering as the most impactful in building their healthier habits. Reinforcing the need for flexible wellness benefits, over 85% of respondents report taking time out of their work day (between 9 AM-5 PM) to prioritize their physical and mental wellness.
Created a Sense of Connection
Building and cultivating culture is difficult even in an in-person setting, and within a hybrid or fully remote workplace it has become increasingly difficult. Surveyed Members reported using the Peloton benefit as a way to stay connected with colleagues and have a sense of community. Thirty percent of surveyed Members noted using Peloton to network and feel more connected to their coworkers, and over a third (34%) report using their company Leaderboard tag.
At its core, Peloton Corporate Wellness offers much more than just fitness – it encourages convenient access to mental and physical wellness; it's an outlet, a mood booster, a break in the day, and a productivity catalyst. Peloton remains steadfast in making it easier for new and existing Members to engage with a best-in-class fitness experience by providing Peloton Corporate Wellness to organizations across various industries and sizes.
LEARN MORE ABOUT PELOTON CORPORATE WELLNESS
Survey Methodology
These data were an outcome from a survey conducted in May 2022 of Peloton Members (n= 3,145) who received the Peloton benefit from their employer through Peloton Corporate Wellness. All respondents must have been active in the past 60 days to determine behavioral impact and outcomes.

Peloton
Peloton
Our mission: To use technology and design to connect the world through fitness, empowering people to be the best version of themselves anywhere, anytime.
Our Values
Put members first
Operate with a bias for action
Empower teams of smart creatives
Be the best place to work
Together we go far
More from Peloton