Published 08-05-22
Submitted by DOW
"We've got 125 years of history, but the most important chapter is the one that we're about to write."  - Jim Fitterling
by Eva Saha, host Seek Together podcast
Today, Dow is launching its brand new Seek Together Podcast and I have the pleasure of being the host of the series. We invite you to join us to hear more about challenges and solutions impacting everyone around the world, and how Dow is forging partnerships and collaborations to drive and scale solutions. Each episode will bring together diverse perspectives from experts across industry, business, government, and academia to address topics that focus on universal themes we encounter in our daily lives. And as an external, independent host, I will be asking challenging questions to have honest, meaningful conversations.
Vision for a more sustainable, mobile and inclusive planet
Let me share a few of the themes that will be addressed throughout the podcast series: Dow will be sharing its vision to help decarbonize and circularize our economy. Members from team Dow and external experts will address big topics like inclusion and the importance of attracting diverse talent to STEM-related fields. We will explore the history of the digital revolution and forecast where technology will take us in the future. There will also be episodes discussing the future of mobility, sustainability in sports, and much more!
On our inaugural episode of our Seek Together Podcast, I am joined by Jim Fitterling, Dow Chairman & CEO and Rebecca Bentley, Dow VP of Public Affairs, to discuss the milestone of Dow's 125th Anniversary celebration and what the future holds for the Company. While this remarkable milestone offers an opportunity to celebrate and reflect on the past, it also serves as an opportunity and responsibility to prepare for the next 125 years – enabling Dow to innovate and grow proactively alongside the social, cultural, environmental, and political trends that will define the next century.
Dow has a rich history of being on the forefront of imagining better and with this legacy comes the knowledge that better doesn't happen in isolation. The Seek Together podcast tells the story of the value and importance of collaboration and bringing together diverse perspectives. On behalf of team Dow, I am excited to invite you to join us on this audio-adventure.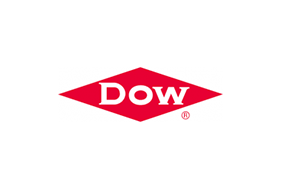 DOW