Published 08-03-22
Submitted by Science Applications International Corporation (SAIC)
At SAIC, we love what we do. Passion helps us build a smarter tomorrow and ensures our customers' success.

Every day our employees demonstrate their passion by advancing our mission and serving our customers. As SAIC continues to deliver transformational innovation, we know that our passion accelerates growth, brings modernization, and helps us reach our tomorrow. Our values define how we will act, how we will conduct business, and our expectations for one another. Our passion unifies us under a common purpose to advance the power of technology and innovation to serve and protect our world.
In this podcast, SAIC leaders and employees talk about their own passions and how they leverage it at work. Our team brings unique perspectives and diverse backgrounds to drive success for our customers and for growing SAIC. Each day, our employees go above and beyond to bring their passions to life, and in return, SAIC is committed to their success by fostering and valuing them as part of our transformation story.
In the fourth edition of our Talking Values podcast series, Michael LaRouche, president of SAIC's National Security and Space Sector, leads a discussion on empowerment with his colleagues Kimberly Dickson, Jose "JR" Rivera and Laura Blumberg. Listen to learn more about how we foster a culture of empowerment at SAIC.
Panelists:
Michael LaRouche, President, National Security and Space Sector
Kimberly Dickson, Intelligence Analyst Manager, National Intelligence Community Business Unit
Jose "JR" Rivera, Senior Director, Air Force Business Unit
Laura Blumberg, Vice President, Civil Space and Weather Information
MORE:
SAIC Talking Values Podcast Ep. 1: Passion
SAIC Talking Values Podcast Ep. 2: Inclusion
SAIC Talking Values Podcast Ep. 3: Integrity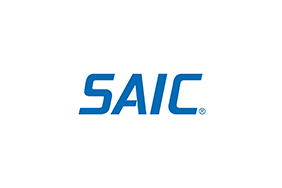 Science Applications International Corporation (SAIC)
Science Applications International Corporation (SAIC)
Science Applications International Corp. (SAIC) is a premier Fortune 500® technology integrator solving our nation's most complex modernization and readiness challenges across the defense, space, civilian, and intelligence markets. Our robust portfolio of offerings includes high-end solutions in systems engineering and integration; enterprise IT, including cloud services, cyber, and software; advanced analytics and simulation; and training.
With an intimate understanding of our customers' challenges and deep expertise in existing and emerging technologies, we integrate the best components from our own portfolio and our partner ecosystem to rapidly deliver innovative, effective, and efficient solutions.
More from Science Applications International Corporation (SAIC)