Published 08-03-22
Submitted by DOW
Celebrating Dow's 125 years
In honor of Dow's 125th anniversary year, we're celebrating our people because it's their ability to imagine better that has driven innovation and success throughout our history. It's through ingenuity and know-how that Dow's people have met technical challenges, engineered new solutions and are laying the groundwork for a more sustainable and equitable future for all. In partnership with The Wall Street Journal Custom Content, we're telling the stories of some of our colleagues from around the globe who exemplify what 'Imagine Better' is all about and how they contribute to our ambition to become the most innovative, customer-centric, inclusive and sustainable materials science company in the world. Learn more about these inspiring people and explore the full series here.
Encourage diversity as people and as a company
Dow employees worldwide are a global collective of diverse and multifaceted individuals. One of the things we all have in common is the passion to use science and our creative mindset to imagine better solutions to today's global challenges. Embracing the diversity of team Dow allows us to draw on our different perspectives and create an inclusive culture that enables solutions for a better tomorrow.
"IT TOOK ONE PERSON TO INSPIRE ME TO GO INTO THE STEM CAREER FIELD; I CAN DO THAT FOR ANOTHER STUDENT AS WELL."
Melanie Robinson is an inspiring example of an employee who imagines a more inclusive workplace and wider STEM community every day. Her technical title is Hydrocarbons Improvement Manager at Dow, but what we really see her as is a Trailblazer. In her Wall Street Journal 'Profiles in Innovation' Video she shares what attracted her to a career in STEM and is candid about the challenges she has surmounted throughout her career as a Black woman in engineering.
At Dow, we believe that our greatest discoveries start with multiple perspectives and diversity of thought. That's why the work that Robinson is doing to promote diversity and inclusivity in STEM and at Dow is so important. By creating a culture that encourages inclusive working and learning environments, we can help build strong communities at home and worldwide. "It took one person to inspire me to go into the STEM career field; I can do that for another student as well," Robinson says.
The journey to diversity in STEM begins with building diverse talent pipelines. An effective way for Dow to contribute to this is via strategic investments in diverse organizations. In 2020, we invested $5 million to foster the Black STEM pipeline at five historically Black colleges and universities (HBCUs). And we recently joined OneTen, a coalition of businesses that will work together over the next 10 years to upskill, hire and advance one million Black candidates into family-sustaining jobs with opportunities for advancement and professional development.
Shared mission to convert imagination into actions
Within Dow, we have embarked on numerous strategic actions with the goal of improving representation throughout our organization. We know it is not enough to condemn bigotry without taking action to disrupt it. That's why we established Dow ACTs -- Advocacy, Community and Talent-- a bold framework, informed by input from our employees, that is designed to address and dismantle systemic racism and inequity both within our company and in the communities where we live, work and play.
Another strategy is to activate our employee resource groups (ERGs) to ensure that our people are engaged with and connected to community. Our ten ERGs, have a membership of 15,000 employees across the globe and are foundational to advancing our inclusion and diversity strategy and creating a culture at Dow that is safe, open and collaborative. From helping to raise cultural awareness, to discussing corporate and business strategies, our ERGs are driving culture change and business success.
Head to Melanie's Wall Street Journal Profile to learn more about how she is ensuring expanded inclusion for women and people of color in STEM at Dow and beyond.
* Wall Street Journal Custom Content is a unit of The Wall Street Journal Advertising Department. The Wall Street Journal news organization was not involved in the creation of this content.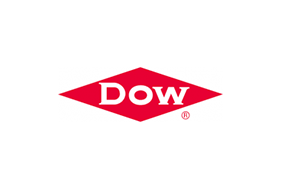 DOW
DOW
Dow (NYSE: DOW) combines global breadth; asset integration and scale; focused innovation and materials science expertise; leading business positions; and environmental, social and governance leadership to achieve profitable growth and help deliver a sustainable future. The Company's ambition is to become the most innovative, customer centric, inclusive and sustainable materials science company in the world. Dow's portfolio of plastics, industrial intermediates, coatings and silicones businesses delivers a broad range of differentiated, science-based products and solutions for its customers in high-growth market segments, such as packaging, infrastructure, mobility and consumer applications. Dow operates manufacturing sites in 31 countries and employs approximately 37,800 people. Dow delivered sales of approximately $57 billion in 2022. References to Dow or the Company mean Dow Inc. and its subsidiaries.  For more information, please visit www.dow.com or follow @DowNewsroom on Twitter.
More from DOW