Published 08-03-22
Submitted by Edison International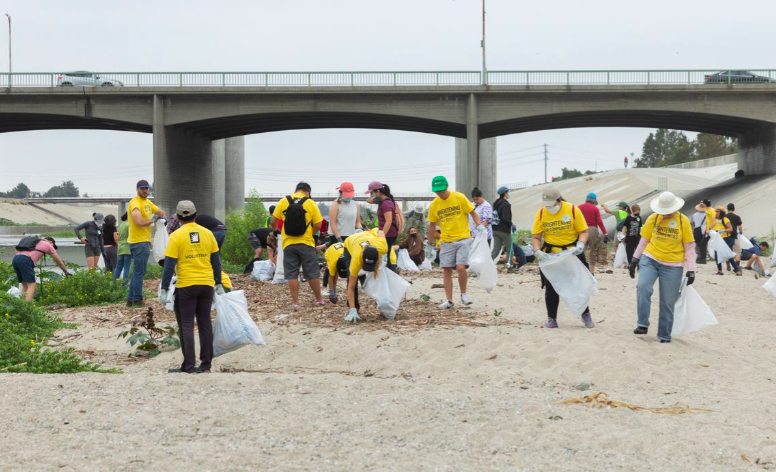 By Casey Wian, ENERGIZED by Edison Writer
After rappelling down a 40-foot concrete wall into the Los Angeles River's Willow Street Estuary, then spending the next few hours filling bag after bag of trash, volunteers might be expected to express relief that the ordeal was over.

"What a great way to spend a Saturday morning with teammates from Edison International and Southern California Edison," said President and CEO Pedro J. Pizarro, who joined dozens of Edison volunteers in the Great L.A. River Cleanup, which took place at 15 sites over eight weekends in June and July. Edison International has helped fund the effort through Friends of the L.A. River since 2012.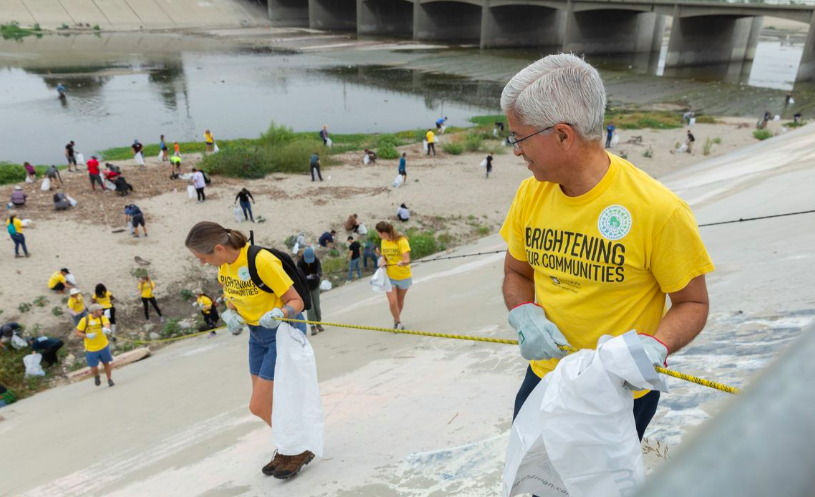 "It was awesome to see Edison employees coming together toward a common goal. By the end, we had pulled two full truckloads of garbage out of the L.A. River," said Nolan Kelleher, an SCE employee and community service chair of EcoIQ, an employee resource group.
Among the trash removed during the clean-up: a car bumper, a flat-screen TV, a microwave oven, and perhaps more importantly, endless tiny wildlife killers such as cigarette butts, hypodermic needles, bottle caps, foam packaging pieces and microplastics.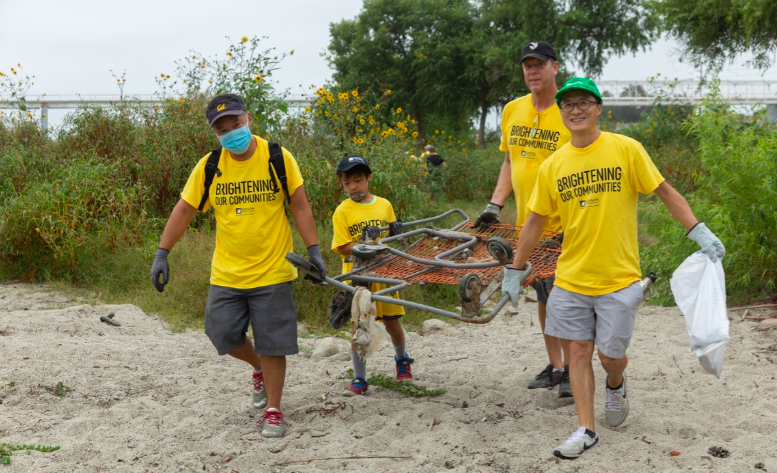 "These small objects are the ones that will cause severe damage to the environment, animals in the ecosystem and even humans. It was crucial for us to find and remove these items from the estuary," said Jennifer Conde, a resource optimization specialist with SCE Energy Procurement & Management.
The effort helps boost the Friends of the L.A. River's vision of a verdant Los Angeles River that supports vulnerable communities in climate adaptation.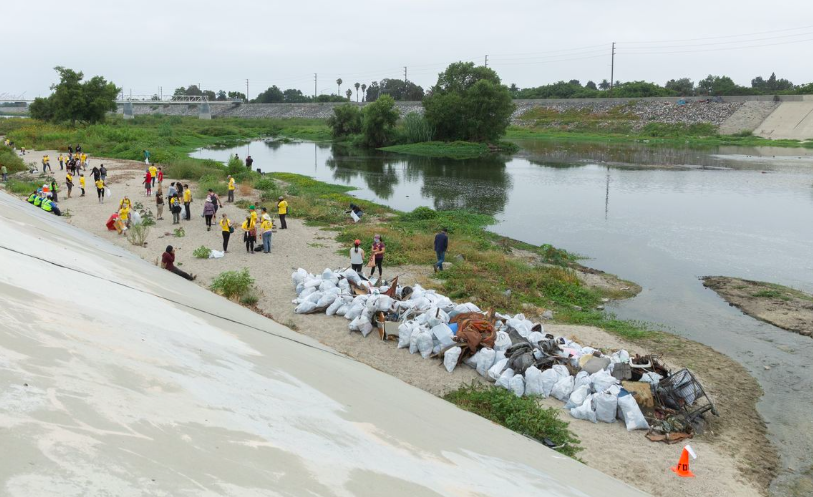 "The event demonstrates the large impact that a group of dedicated people, from many companies, including Edison, can have on the community that we live in and are a part of," said Alejandro Esparza, SCE principal manager of Philanthropy and Community Engagement.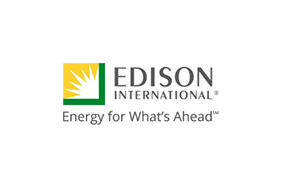 Edison International
Edison International
Edison International (NYSE:EIX), through its subsidiaries, is a generator and distributor of electric power and an investor in energy services and technologies, including renewable energy. Headquartered in Rosemead, Calif., Edison International is the parent company of Southern California Edison, one of the nation's largest electric utilities.
More from Edison International