Published 08-02-22
Submitted by NRG Energy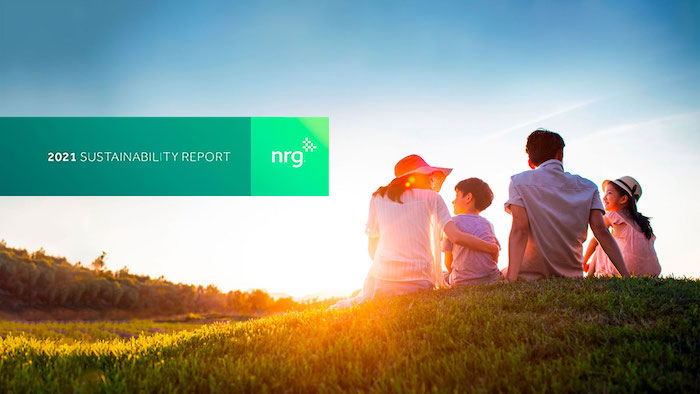 Originally published on NRG Energy Sustainability
Year at a Glance
2021 was a big year for NRG. We acquired Direct Energy, adding more than three million retail customers, doubling the size of our retail portfolio while further decreasing our electricity generation capacity through the sale of 4.85 GW of fossil generating assets. Our portfolio of brands and generation assets now serve roughly six million customers across the United States and Canada. In 2021, we announced approximately 1.6 GW of fossil generating assets will be retired in 2022.1
NRG is contributing to a more sustainable, resilient, and affordable energy ecosystem for the people we serve.
We strive for a rich, inclusive culture where everyone benefits from a range of strengths and perspectives. All brands encompass our diverse and unified NRG team. By combining our talent, services, products, tools, and expertise, we are stronger and more capable than ever to empower customers.
Weathering the storm, together
In February, Winter Storm Uri swept across the U.S. and a deep freeze engulfed Texas. As the historic cold temperatures and precipitation hampered the entire state's energy supply, we had already mobilized to ensure residential and business customers had as much information as we could provide them. Our tireless power plant employees moved quickly and worked 24/7 to try to keep the lights on. We also activated support teams to ensure that we remained available to customers. Across our retail brands and departments, NRG employees worked around the clock to help fellow Texans navigate the storm and subsequent recovery.
Our number one priority is to be there when our customers need us most. We have stood by them, through many challenges, including storms Ike, Sandy, and Harvey, and the ongoing COVID-19 pandemic. We know they look to us to provide resources, education, and guidance and we remain steadfast in our commitment to them.
Looking to the future
NRG remains deeply focused on preparing for changing climate conditions and an increasingly electrified future. From integrating clean energy and building resilience, to enabling electric vehicles (EVs) and energy efficiency, we value the role we play in our customers' lives and in fulfilling their sustainability goals. NRG offers the energy that keeps communities safe, businesses growing, and lives increasingly connected. However, we know power, natural gas, and energy services can be so much more. Along with our retail energy offerings, we've evolved our business with innovative plans, products, and digital tools. We envision becoming a home concierge by managing and advancing convenience, connectivity, sustainability, resiliency, and protection for our customers.
To learn more about NRG Energy's commitments to sustainability, download the 2021 Sustainability report here.
1PJM has since identified reliability impacts resulting from the proposed deactivation of one of those assets, Indian River Unit 4. As a result, NRG will continue operations at Indian River Unit 4 until the reliability upgrades identified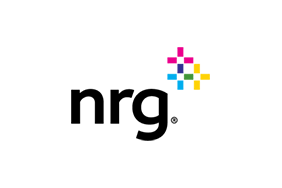 NRG Energy
NRG Energy
At NRG, we're bringing the power of energy to people and organizations by putting customers at the center of everything we do. We generate electricity and provide energy solutions and natural gas to millions of customers through our diverse portfolio of retail brands. A Fortune 500 company, operating in the United States and Canada, NRG delivers innovative solutions while advocating for competitive energy markets and customer choice, working towards a sustainable energy future.
More from NRG Energy