Published 08-01-22
Submitted by Bayer

According to a report from Eurasia Group, food insecurity will affect up to 1.9 billion people by November 2022 – mainly caused by the war in Ukraine and further accelerated by climate change and COVID-19. These developments could lead to a "hurricane of hunger" as stated by UN Secretary General Antonio Guterres which needs to be averted to protect our global food system. We spoke with Frank Terhorst, Head of Strategy & Sustainability at Bayer Crop Science about the emerging food crisis.
Frank, the new report from Eurasia Group states that "of all the implications of the Russia-Ukraine war, the one that isn't receiving close to enough attention is the impact on global food supply." Would you agree?
Yes, I completely agree. While the people of Ukraine face an ongoing nightmare, the Russian invasion has set in motion a looming food crisis that requires our attention and immediate action. The war has knocked the global food system off its axis, risking a humanitarian disaster. This shift comes on top of already existing disruptions, with record food prices that many people in poorer countries can no longer afford. Now we have reason to believe that a massive supply disruption is very likely to happen – with severe consequences for millions of people.
The Eurasia report emphasizes that our food systems have already been strained with many threats including climate change and COVID-19 – with the war in Ukraine, further issues are coming into play that compound the problem. Can you elaborate why this is such a complex issue and if there's a specific threat posing the greatest risk to food security?
It's a combination of factors that threaten food security and contribute to hunger in the world. Rising energy and fertilizer costs for farmers, a climate crisis that is destroying harvests, and the impact of the COVID-19-pandemic put tremendous pressure on the global food system.
Ukraine is one of the most important suppliers of wheat, corn, oils, and other essential commodities to the world. The country has traditionally secured the food supply for parts of the Middle East and East Africa, and the World Food Program normally gets more than half of its grain from Ukraine. Prior to the war, the USDA projected that Ukraine's grain exports would increase strongly to 14% of the world total. Now, Ukraine will not be able to make an adequate contribution to global food exports. Farmers are working hard to ensure there will be a harvest later this year, but this will be jeopardized if conflict zones spread to agricultural areas.
The report suggests that several policies could help ensure food equity and access, such as keeping agricultural trade open and ensuring access to existing stocks from leading producers such as India and China. Are those the most important actions to alleviate the problem in the short-term?
It's clear that the market alone will not solve the immediate impact on the global food system caused by the Russian war. What we need immediately is bold public-private action to prevent a wider humanitarian crisis. We need to quickly step up as companies, governments, and international organizations to ensure food security.
There are four immediate actions we can take together:
Support harvesting in the war zone and avoid any measures that would disrupt global food trade and negatively affect global food security.
Separate essential from non-essential goods. We need to balance the need for strong economic sanctions against Russia and the need to maintain recent levels of food production to avoid a catastrophe. I believe both is possible.
Collaborate at scale. We need to urge all relevant parties to protect food and food-related goods as essential and support their supply, especially to import-dependent countries. This is a call on countries to release their grain stocks on the market and support the hunger relief efforts of the World Food Program.
And finally, Governments and companies need to ensure that smallholder farmers and subsistence farmers receive full support to increase their agricultural output.
Two other levers mention the need to reduce food losses in the supply chain and support smallholders. How can an agriculture leader like Bayer contribute to take action in those areas? And where else can Bayer make a contribution?
Bayer actively supports the reduction of food losses on the field and in the supply chain. On average, about one third of fruits and vegetables are lost during production or transport – one in three apples simply don't reach the store. This is due to pests and pathogens in the field that threaten harvests, something that crop protection products help them withstand transportation and humidity – which is essential to the food supply chain.
The world's 550 million smallholders produce about 80% of food in developing countries, yet their yields often remain far below their potential. We want to reach 100 million smallholders by 2030 to increase their productivity by providing training, guidance and access to innovative seed and crop protection tools.
We also invest heavily in new agricultural solutions for farmers. In 2021, we spent more than €5bn on research and development. €2bn of the total R&D budget went into the development of more resource-efficient, resilient and carbon-smart agricultural solutions that increase productivity, reduce tilling and minimize harvest losses. This includes digital farming methods to assess and optimize soil composition, moisture, nutrient content, weather, seed varieties and much more that is needed to achieve higher yields.
And finally, fighting food shortages include fighting climate change. Agriculture has a major role to play in reducing greenhouse gas emissions and environmental impacts, promoting biodiversity and enhancing resilience in food systems. Now is the time to prevent hunger crises through increasing sustainable productivity. Our first farmer-centric, science-based, digitally enabled collaborative Global Carbon Initiative, incentivizes the adoption of climate-smart farming practices.
There is a concern that the need to plant more food and clear more land could lead to a further delay in the adoption of sustainable farming practices, potentially also leading to increasing food prices. Will this crisis indeed take its toll on sustainability?
For now, the focus is on providing rapid support in times of war. But that does not mean that we will compromise on sustainability. If the war teaches us one thing, it's the urgent need to transform food systems and invest in a sustainable future of agriculture. A future that allows families and communities to feed themselves and break their dependence. A future that helps contain global warming, allowing crops to thrive while using fewer resources.
In the medium to long term, innovations in agriculture will be indispensable to supply enough food for the world's growing population. They will help farmers get higher yields from less land, adapt to climate change and become less dependent on nitrogen fertilizers. We have several initiatives and projects that illustrate how we strive to create a more resilient, independent food system mid- to long-term, such as our carbon initiatives.
And finally, how confident are you that international institutions, national governments, the private sector, civil society and others will work together – which is desperately needed – to mitigate the "hurricane of hunger"?
In this situation, we need to act together as companies, governments, and international organizations to ensure food security. I can say we are more than ready to do our part and recognize our responsibility as a key player in the global food system. But no single player can do this alone – we need bold collaborative action at scale to tackle the food crisis. Ending hunger is one of the UN's Sustainable Development Goals. I'm confident that, if we come together as an international community and recognize food as an essential good for humankind, we can overcome existing barriers to food security and eradicate hunger across the world.
Eurasia Report about food insecurity can be found here.
View original content here.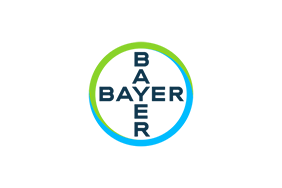 Bayer
Bayer
Bayer: Science For A Better Life
Bayer is a global enterprise with core competencies in the Life Science fields of health care and agriculture. Its products and services are designed to benefit people and improve their quality of life. At the same time, the Group aims to create value through innovation, growth and high earning power. Bayer is committed to the principles of sustainable development and to its social and ethical responsibilities as a corporate citizen. In fiscal 2015, the Group employed around 117,000 people and had sales of EUR 46.3 billion. Capital expenditures amounted to EUR 2.6 billion, R&D expenses to EUR 4.3billion. These figures include those for the high-tech polymers business, which was floated on the stock market as an independent company named Covestro on October 6, 2015. For more information, go to www.bayer.com.
More from Bayer