Published 08-01-22
Submitted by Baker Hughes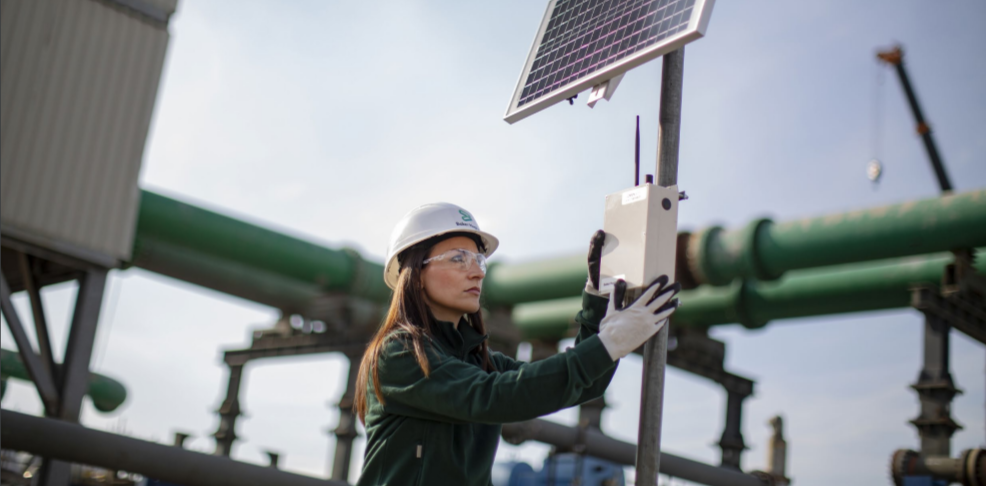 Energy Forward | 2021 Corporate Responsibility Report
2021 was a year of accelerating our net-zero commitment and sustainability to take energy forward.
The world has changed dramatically since Baker Hughes made its net-zero commitment in 2019. At that time, our roadmap did not include specific plans for a major pandemic, extreme geopolitical volatility, and an accelerated global focus on solving climate change. Despite these challenges, we have continued to take energy forward and make great progress on our sustainability goals.
2021 was a year of acceleration and action for our corporate responsibility efforts, to advance our sustainability goals while executing for our customers and delivering for our shareholders. The world still faces the dual challenge of meeting increasing energy demand while simultaneously reducing associated greenhouse gas emissions. Our strategy remains focused on solving this dual challenge by advancing our sustainability efforts within Baker Hughes. I am proud of our team in delivering against our three focus areas in 2021—People, Planet, and Principles—and our corporate responsibility report reflects our commitment toward progress and leadership in the energy and industrial sectors.
People
To lead in the energy transition, we believe we must retain and develop a globally skilled and diverse workforce. The challenges of the COVID-19 pandemic caused us to rethink how we attract and retain talent, and in 2021, we focused on strengthening our diversity, equity, and inclusion (DEI) programs. Led by our Global DEI Council, we improved our talent acquisition processes, enhanced our employee resource groups, and increased our outreach to diverse organizations. A standout example of these efforts is in the United States (US), where we launched a new educational partnership with four Historically Black Colleges and Universities. We believe our focus on DEI is critical for a responsible energy transition that helps us to operate in ways that foster equality while addressing energy poverty, reliability, and access.
Planet
We made great progress on improving our environmental performance in 2021. We have been steadily mobilizing our workforce to reduce our Scope 1 and 2 greenhouse gas emissions (GHG) toward our interim goal of 50% reduction by 2030 and our goal of net zero by 2050. To date, we have achieved a 23% reduction in our Scope 1 and 2 greenhouse gas emissions versus our 2019 base year, and we have expanded base year and annual value chain (Scope 3) emissions reporting. Externally, we engaged with our customers and suppliers in new and innovative ways, reviewed our stakeholder engagement opportunities, and strengthened industry relationships throughout the year. We are now a signatory of the Methane Guiding Principles that commits us to reduce methane emissions, a key focus from COP26.
Principles
Safety, health, integrity, compliance, and human rights are foundational elements of our culture. We continue to be guided by our values and our strong governance. I am proud Baker Hughes employees act with integrity throughout our workplace, striving to maintain ethical supply chains and promoting respect for fundamental human rights globally. Our disciplined approach to occupational safety, health, and emergency management helped us to navigate the challenges of the COVID-19 pandemic for another year, including the implementation of robust vaccination and flexible work programs. In 2021, we accelerated our energy transition strategy, executed for our customers, and continued to build on our sustainability performance. I want to thank our customers, employees, and investors for their support. Our results and activities underway position us for continued growth in 2022 and beyond, as we help to build a more prosperous and sustainable world. I look forward to another year of taking energy forward.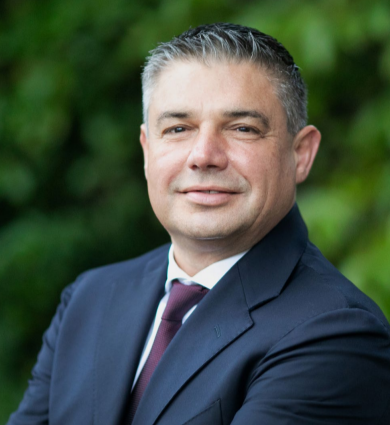 Lorenzo Simonelli
Chairman, President, and Chief Executive Officer
Read more in the 2021 Corporate Responsibility Report here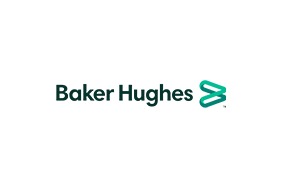 Baker Hughes
Baker Hughes
Baker Hughes (NYSE: BKR) is an energy technology company that provides solutions to energy and industrial customers worldwide. Built on a century of experience and with operations in over 120 countries, our innovative technologies and services are taking energy forward - making it safer, cleaner and more efficient for people and the planet. Visit us at www.bakerhughes.com.
More from Baker Hughes