Published 07-29-22
Submitted by GoDaddy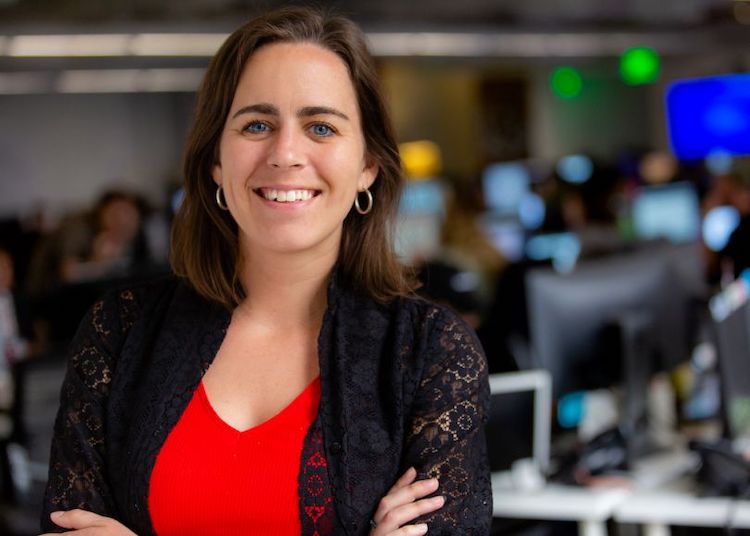 Empower by GoDaddy serves entrepreneurs in underserved communities by providing the training, tools and resources needed to ignite their businesses. The Empower program relies heavily on GoDaddy employee volunteers to share important recommendations and guidance to support entrepreneurs in taking their business to the next level.
Morgan Nielsen, operations leader for GoDaddy's Do-It-For-You Marketing Services team began volunteering with the Empower program in 2020, at a time where everyone was working remotely. It became top of mind for many people – especially at GoDaddy – that small businesses needed help staying afloat during COVID-19 pandemic lockdowns. With a strong background in digital marketing, Morgan found an opportunity to share and teach her skills to entrepreneurs in underserved communities through Empower.
"There are so many things you can do with social media, and there are a lot of online articles with tips on how to apply different skills, but we're often seeing entrepreneurs inundated with information and possibilities," Morgan explains. "Being able to simplify and cut out that noise and give folks the basic five tips and tricks to get started, then the next five to maintain consistency, and five more to experiment with growing your business – that pacing, and breakdown has been really beneficial for the entrepreneurs I helped."
In the last couple years, Morgan worked one-one-one with Empower participants, spoken at larger group discussions, and presented on digital marketing and social media topics, strategies, and challenges to anywhere from 10 to 50+ entrepreneurs at a time.
"I'm trying to cultivate a space where other members of an Empower cohort can share past experiences and learnings," she adds. "Getting started with marketing tips is one thing, but the goodness and effectiveness of the program comes from creating a space where others can share their experiences and collaborate."
Morgan recalls her first pairing through the Empower program, where she was matched with The Georgia Micro Enterprise Network (GMEN), an organization in Atlanta that provides resources to local women entrepreneurs.
"I was super nervous when I first joined the program and was asked to speak to groups of participants," she reflects. "I'm not a business owner and I can't imagine all the challenges these entrepreneurs work through day-to-day. I wanted to come to these presentations with the secret sauce for success and how to market yourself through social media."
Morgan continues, "I was up all-night thinking of what to say that would be impactful, and then suddenly it hit me: these entrepreneurs are the secret sauce to marketing themselves and making their business successful, and it's my job to empower them to recognize that, find their purpose, and then support them in bringing that story to life online. Once an entrepreneur is solid on their purpose and why they are doing what they are doing, then they are 80% of the way there."
Being able to interact with the business owners and the entrepreneurs, and the energy that comes from being part of the Empower group discussions continues to drive and inspire Morgan to volunteer.
"Hearing the stories of each entrepreneur and learning about their ideas and what's inspired them – it's truly rewarding," Morgan shares. "Seeing the collaboration happen among the entrepreneurs and the hands-on interactions I've had with these individuals motivates me to do my job better at GoDaddy and continue supporting small business owners in whatever they set their minds to do."
Morgan perceives great importance in the concept of inclusive entrepreneurship, which means that anyone, no matter their background or circumstance, should have the opportunity to start their own business.
"Regardless of how much money or backing an individual has, all entrepreneurs should have the opportunity to get their ideas out there," she explains. "But for inclusive entrepreneurship to be possible, there must be more resources and acceleration programs, like Empower, to support entrepreneurs in giving them that initial boost to get started."
Morgan shares that social media is an effective and smart, yet simple tool for communities to support small businesses.
"There's so much power in word of mouth. If you really appreciate a product or service a business offers, promote it on your social media. Share an Instagram story or post, tag the business, and add a bit about what you love about them. Businesses can then share your post with their followers, and from there it becomes a positive feedback loop."
Morgan offers four tips for people interested in starting a small business of their own:
"Make sure you are rooted in what your purpose is as a person and as a business, who you are serving and why. Locking down that foundation is essential. When you hit hurdles and challenges, if you don't have your story solidified it will become difficult to want to keep going but having that clarity into the 'why' will make the process of doing, learning, failing and trying again so much easier."

"When it comes to social media marketing, start simple, start small, and find consistency. Then, you can tiptoe into more experimental tactics with paid ads, video and all that good content. Focus first on branding and cadence consistency, whether that's weekly or monthly routine posting, then get into all the other detail rather than overwhelming yourself."

"Use others to inspire you, but don't compare yourself to other businesses. It's always a process to build up your brand presence and awareness, and we don't always see the challenges being faced internally from the outside."

"Don't be afraid to ask for help. Utilize the resources available to you. People are the most valuable resources. Spark conversations in your community or run ideas by a friend or family. The more dialogue and conversations you have, the easier you can get out of your head and move your business forward successfully."
And for business owners interested in expanding their digital marketing capabilities, Morgan suggests:
"It's important to meet people where they are at and get on key social media platforms like Facebook and Instagram. There are a few basic tips to keep in mind for setting up your pages and making your brand identifiable: Keep your business name the same on all platforms; update your hours, location and about me; include a link to your website; and make your profile image a simple and identifiable logo. If you need a tool to help you get started creating a logo, GoDaddy Studio is great and easy to use."

"Cultivate a community online: Follow and engage with other businesses in your geographic area and/or industry – showing your support will encourage reciprocity and can help you tap into new markets and collaborations down the line."

"Lastly, it can be tough to think of ideas for what to post on the fly. Aim for a variety of content by considering these angles: Product or service highlights, educational posts, customer testimonials, employee spotlights, and promotions or discounts."
Many programs exist to help small business owners, but few focus on low income and underserved communities. Since 2017, Empower by GoDaddy has helped more than 5,000 entrepreneurs build an effective presence online and grow their small business knowledge. GoDaddy employees are relentless advocates for entrepreneurs and apply their passion and skills to coach small business owners through the program. Learn more: https://www.godaddy.com/godaddy-for-good/empower
Empower by GoDaddy Spotlight Series: By partnering with diverse local nonprofits around the world, Empower by GoDaddy aims to reach those who haven't otherwise had access by offering skills training, resources, and mentoring to help accelerate their business journeys. This article is part of the Empower by GoDaddy spotlight series that shines a light on the individuals who make this unique initiative possible.   
Learn more about Empower by GoDaddy here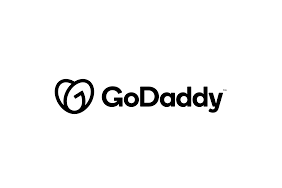 GoDaddy
GoDaddy
GoDaddy is empowering everyday entrepreneurs around the world by providing all of the help and tools to succeed online. GoDaddy is the place people come to name their idea, build a professional website, attract customers, sell their products and services, and manage their work. Our mission is to give our customers the tools, insights and the people to transform their ideas and personal initiative into success. To learn more about the company, visit www.GoDaddy.com.
GoDaddy focuses on making opportunity more inclusive for all in the communities where we work, live and play across the globe. We rally behind inclusive entrepreneurship and other critical local needs that empower people to succeed through philanthropic and in-kind donations, volunteerism, strategic partnerships and advocacy.
Empower by GoDaddy is GoDaddy's global community and philanthropic program equipping entrepreneurs in underserved communities with training, tools and peer networks to accelerate their journeys. GoDaddy rallies behind entrepreneurs in underserved communities by building their confidence and skills to strengthen their small business' digital presence.  Entrepreneurs engage in customized learning experiences, work 1-1 with GoDaddy volunteer coaches and local mentors, and gain access to wrap-around services, in-kind products and networks boosting their small businesses success.
More from GoDaddy