Published 07-28-22
Submitted by Comcast Corporation
Comcast NBCUniversal is honored to be named one of the "Best Places to Work for Disability Inclusion" after receiving a top score of 100 on the annual Disability Equality Index (DEI) for the eighth consecutive year.
The DEI is a joint initiative of the American Association of People with Disabilities (AAPD), the nation's largest disability rights organization, and Disability:IN, the global business disability inclusion network, to collectively advance the inclusion of people with disabilities. The DEI is widely accepted as the world's most comprehensive benchmarking tool measuring disability inclusion in the workplace.
Comcast NBCUniversal is honored to be part of this distinguished list. For us, it's a reflection of our dedication to fostering a culture of inclusion across our company - from our workforce, to our customers, and the communities we serve. This includes our Employee Resource Group, MyAbilities Network, and our Accessibility Center of Excellence (COE) for Xfinity customers who rely on accessibility services.
It also represents more than a decade's worth of work to make our products, technology, services, and experiences accessible to the widest possible audience while opening new doors to independence for people with disabilities. From breakthrough product innovations like Xfinity's Adaptive Web Remote which was named TIME Magazine's "Best New Invention" in 2019, to offering the industry's first dedicated customer support in American Sign Language, disability inclusion continues to be at the heart of how we create experiences that everyone can enjoy. To further support our teammates, we also rolled out a comprehensive inclusive design training and education to thousands more of our developers and engineers during Global Accessibility Awareness Day earlier this year.
"Disability inclusion is a rapidly expanding aspect of corporate culture, and it's gratifying to partner with 415 companies on the 2022 Disability Equality Index," said Jill Houghton, President and CEO of Disability:IN. "These top-scoring companies not only excel in disability inclusion, many are also adopting emerging trends and pioneering measures that can move the disability agenda from accommodation to inclusion and ultimately, genuine belonging."
Comcast NBCUniversal is proud to be one of those top scorning companies – and we look forward to continuing this important work as a part of our commitment to Diversity, Equity, and Inclusion.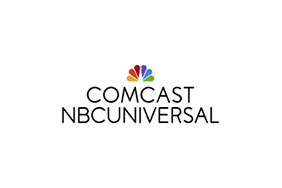 Comcast Corporation
Comcast Corporation
Comcast Corporation (Nasdaq: CMCSA, CMCSK) is a global media and technology company with two primary businesses, Comcast Cable and NBCUniversal. Comcast Cable is one of the nation's largest video, high-speed Internet and phone providers to residential customers under the XFINITY brand and also provides these services to businesses. NBCUniversal operates news, entertainment and sports cable networks, the NBC and Telemundo broadcast networks, television production operations, television station groups, Universal Pictures and Universal Parks and Resorts.
More from Comcast Corporation