Published 07-27-22
Submitted by Whirlpool Corporation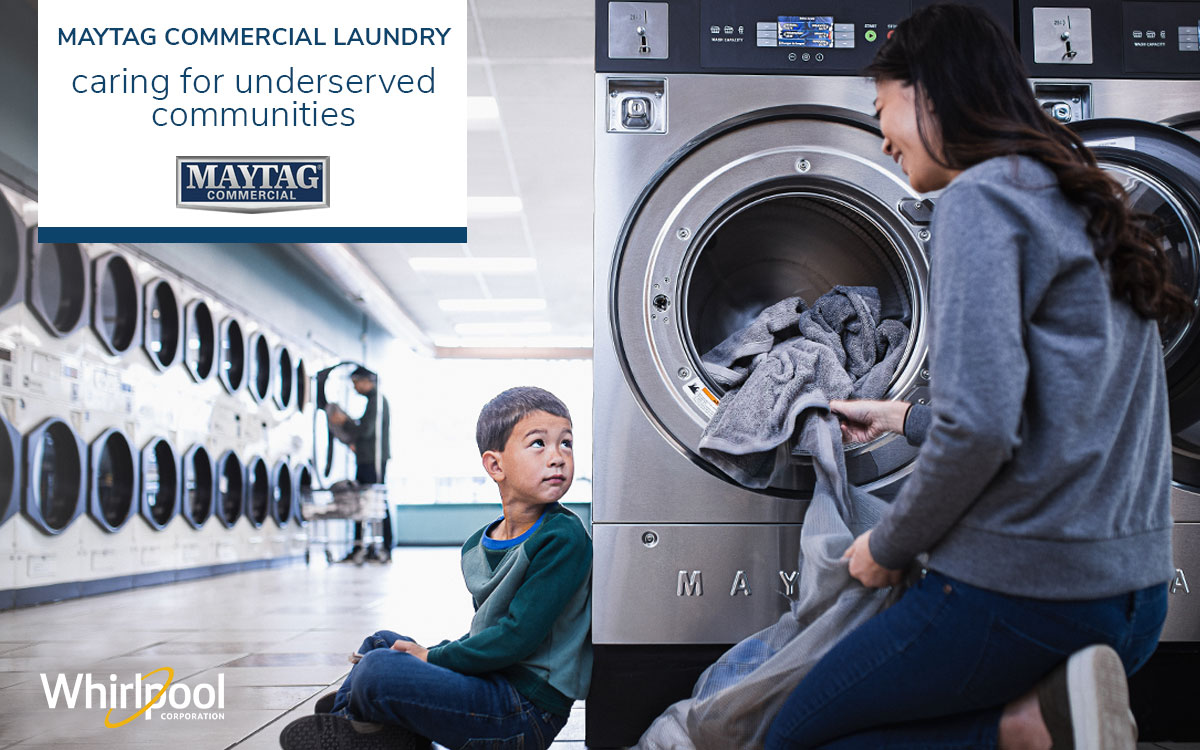 When people think of Whirlpool Corporation, they think about washers, dryers, refrigerators, dishwashers, cooking and small appliances for the home; but the company also manufactures commercial laundry machines that are used in a number of environments including hotels, fire stations, apartment buildings and laundromats. Whirlpool Corp.'s commercial laundry team works very closely with the Coin Laundry Association (CLA), which was founded over 60 years ago and has become the largest trade association for the self-service laundry industry. CLA members include laundromat owners, prospective laundromat owners, equipment distributors and manufacturers.
"CLA is a very strong ally of ours," said Commercial Laundry Brand Manager Renee Catania. "We collaborate with them on marketing activations and a variety of other programs."
One of those programs is the Laundry Cares Foundation, with the mission of enriching the communities of its members through programming that addresses the unmet needs of laundry customers. The foundation has instituted an industry-wide effort for laundry facilities to deliver basic needs services in under-served communities around the world.
Whirlpool Corp. is involved closely with the foundation through Maytag Commercial Laundry on two of its main programs. The first is "Free Laundry Days."
"Under this program, residents who may not be able to afford laundromat services are given the opportunity to come in and do free laundry for an afternoon," said Catania. She explained how important laundromats are to the community. "They really become the hub of the neighborhood, and if you've got a great laundromat that's safe and clean, it becomes a family place, and a lot of laundromat owners take great pride in caring for their community."
During Free Laundry Days, machines will wash up to 33,000 lbs. or more of laundry in one day. Throughout the afternoon event, there is often free food, face-painting and storytelling for the kids, as well as giveaways for those in attendance.
The second way the Commercial Laundry team and CLA supports communities is through a literacy program that provides "Family Read, Play & Learn" kits to laundromats. Four different-sized kits are available to purchase by laundromat owners that include up to 50 start-up books, a monthly 20 book subscription, and art easels and couches or chairs and tables where young people can spend time increasing their reading literacy while their parents do laundry. These spaces create a quiet, comfortable space for children to read, play, and learn.
"We have supported an estimated 70,000 families already this year, with the Family Read, Play & Learn Program," said Dan Naumann, Laundry Cares Foundation executive VP. "We can do that thanks to support from companies like Whirlpool Corporation who believe in doing well by doing good. It's all about having a commitment to doing something bigger than ourselves."
Catania said, "It's just a great opportunity for kids to access and read books. Every month, another shipment of books arrives so there are always new titles to read and more to learn. Children are also encouraged to take the books home so they can build their own library. We're very proud to support these important community programs in conjunction with CLA."
For information about LaundryCares Foundation programs, go to laundrycares.org.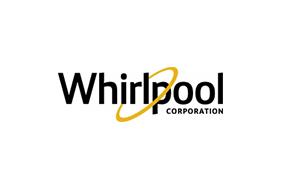 Whirlpool Corporation
Whirlpool Corporation
About Whirlpool Corporation: 
Whirlpool Corporation (NYSE: WHR) is committed to being the best global kitchen and laundry company, in constant pursuit of improving life at home. In an increasingly digital world, the company is driving purposeful innovation to meet the evolving needs of consumers through its iconic brand portfolio, including Whirlpool, KitchenAid, Maytag, Consul, Brastemp, Amana, Bauknecht, JennAir, Indesit and Yummly. In 2021, the company reported approximately $22 billion in annual sales, 69,000 employees and 54 manufacturing and technology research centers. Additional information about the company can be found at WhirlpoolCorp.com.
More from Whirlpool Corporation