Published 07-26-22
Submitted by Franklin Templeton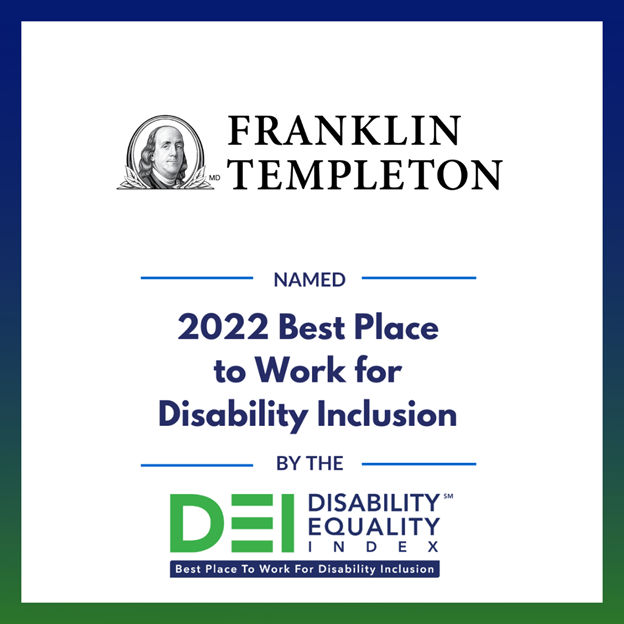 Franklin Templeton has been named a 2022 Best Place to Work for Disability Inclusion and earned a top score in the Disability Equality Index (DEI).
The DEI was launched in 2015 by Disability:IN and The American Association of People with Disabilities (AAPD) and is acknowledged today as the most robust disability inclusion assessment tool in business.
Now in its eighth year, the DEI exists to help businesses make a positive impact on the unemployment/underemployment of people with disabilities.
The 2022 DEI measured: Culture & Leadership; Enterprise-Wide Access; Employment Practices (Benefits, Recruitment, Employment, Education, Retention & Advancement, Accommodations); Community Engagement; Supplier Diversity; Non-U.S. Operations (Non-Weighted).
About Disability Equality Index
The Disability Equality Index (DEI) is a comprehensive benchmarking tool that helps companies build a roadmap of measurable, tangible actions that they can take to achieve disability inclusion and equality. Each company receives a score, on a scale of zero (0) to 100, with those earning 80 and above recognized as a "Best Place to Work for Disability Inclusion."
The DEI is a joint initiative of the American Association of People with Disabilities (AAPD), the nation's largest disability rights organization, and Disability:IN, the global business disability inclusion network, to collectively advance the inclusion of people with disabilities. The organizations are complementary and bring unique strengths that make the project relevant and credible to corporations and the disability community. The DEI Advisory Committee, a diverse group of business leaders, policy experts, and disability advocates, developed the Disability Equality Index. Learn more at: www.DisabilityEqualityIndex.org.
About Franklin Templeton
Franklin Resources, Inc. [NYSE:BEN] is a global investment management organization with subsidiaries operating as Franklin Templeton and serving clients in over 155 countries. Franklin Templeton's mission is to help clients achieve better outcomes through investment management expertise, wealth management and technology solutions. Through its specialist investment managers, the company offers boutique specialization on a global scale, bringing extensive capabilities in fixed income, equity, alternatives, and multi-asset solutions. With offices in more than 30 countries and approximately 1,300 investment professionals, the California-based company has 75 years of investment experience and approximately $1.4 trillion in assets under management as of June 30, 2022. For more information, please visit www.franklintempleton.com.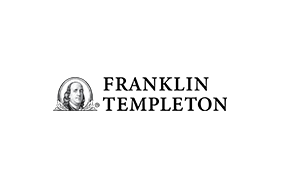 Franklin Templeton