Published 07-25-22
Submitted by GoDaddy
Photo: Stacy Cline, Senior Director of Corporate Responsibility, GoDaddy, Phoenix
Originally published by Bizwomen
By Ellen Sherberg, Bizwomen Contributor
Bridging the digital divide was challenging pre-pandemic but when work from home became the new normal, that divide widened. Stacy Cline and her GoDaddy colleagues are determined to bridge the gap.
"There is no doubt that the pandemic both exacerbated the digital divide and exposed digital inequities. Even prior to the pandemic, it was evident that entrepreneurs in underserved communities often faced additional barriers to success.
It is true that there are people across the country who do not have access to capital, have little equity, and face unreliable internet. It's possible they don't have a support network or simply don't know where to start.
At GoDaddy, we are relentless advocates for inclusive entrepreneurship and believe anyone should have the opportunity to pursue their dreams of owning and running a successful business. Using our expertise in building websites, establishing a digital presence, and helping small business owners, we launched Empower by GoDaddy in 2017 by partnering with diverse nonprofits around the world to reach entrepreneurs who otherwise haven't had access to proper tools, resources, and networks.
Continue reading the full article here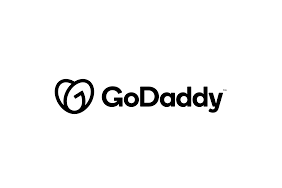 GoDaddy
GoDaddy
GoDaddy is empowering everyday entrepreneurs around the world by providing all of the help and tools to succeed online. GoDaddy is the place people come to name their idea, build a professional website, attract customers, sell their products and services, and manage their work. Our mission is to give our customers the tools, insights and the people to transform their ideas and personal initiative into success. To learn more about the company, visit www.GoDaddy.com.
GoDaddy focuses on making opportunity more inclusive for all in the communities where we work, live and play across the globe. We rally behind inclusive entrepreneurship and other critical local needs that empower people to succeed through philanthropic and in-kind donations, volunteerism, strategic partnerships and advocacy.
Empower by GoDaddy is GoDaddy's global community and philanthropic program equipping entrepreneurs in underserved communities with training, tools and peer networks to accelerate their journeys. GoDaddy rallies behind entrepreneurs in underserved communities by building their confidence and skills to strengthen their small business' digital presence.  Entrepreneurs engage in customized learning experiences, work 1-1 with GoDaddy volunteer coaches and local mentors, and gain access to wrap-around services, in-kind products and networks boosting their small businesses success.
More from GoDaddy