Published 07-26-22
Submitted by Benevity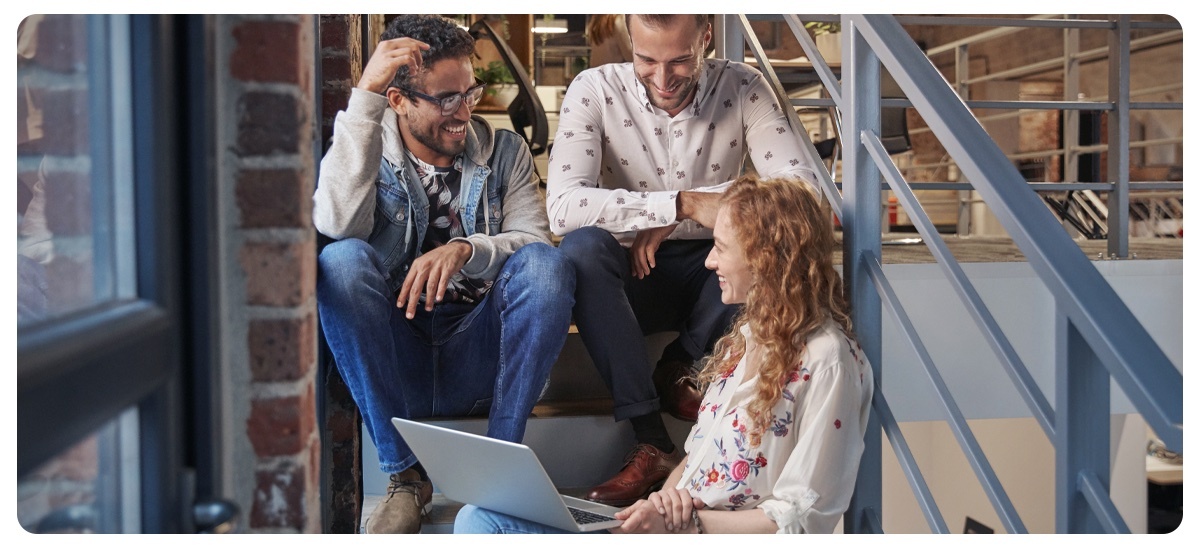 Originally published on Benevity.com
The Great Resignation — or what we believe is the Great Search for Purpose — has left companies scrambling and employees reevaluating what they're looking for at work. For your people, feeling a sense of belonging is high on their list of must-haves — for good reason.

People spend an enormous amount of time and energy at work, and work is often an integral part of identity. So, it makes sense that your people want to bring their whole selves to work and feel like they're part of something bigger than themselves.

This yearning for belonging has been amplified when you consider the fundamental shift in social consciousness and values so many of us have experienced in the past two years. People have changed — they want more meaning in all facets of life — and now they're looking to their employers to change with them.

Companies are no longer just the place where work happens; they're becoming asynchronous, inclusive communities where everyone can connect, belong, thrive, learn and take action on what matters to them no matter their gender, race, ability, status, location or other intersecting categories of identity and experience.

So, what can be done to retain top talent, engage a new generation of workers that want to make a positive impact, and create a culture of belonging that's good for your people and your business? Just look toward the passionate people who've come together to form your employee resource groups (ERGs), or affinity groups, and use them as a strategic lever to create a workplace of the future that's rooted in community.
The Future of Work: Where Companies Are the New Communities
Over the past few years, there's been a fascination with what the future of work holds for employees and the companies they work for. Many companies have prioritized their investment in diversity, equity and inclusion (DEI) initiatives and have begun to dip their toes into the waters that are race, justice and politics, transforming workplaces into hubs for honest, vulnerable and often difficult — yet critical — conversations.
It was a change people were eager to see. According to a racial justice survey Benevity conducted in May and June 2021, 83% of employees said they wanted their company to prioritize addressing racial injustice in the coming year. Employees also indicated they would walk away from their jobs, with nearly 40% saying they would likely quit if their company did not prioritize addressing social or racial injustice. And as companies navigate a return to the workplace, nearly half of employees said the lack of inclusivity in their workplace makes them less likely to choose in-person work.
Failure to take action on advancing belonging can be costly:
51% of people said they had quit their jobs because they didn't feel a sense of belonging at work [McKinsey & Company].
40% of employees feel isolated at work [Harvard Business Review].
U.S. businesses spend nearly $8 billion each year on diversity and inclusion training programs that miss the mark [Harvard Business Review].
Conversely, belonging is good for business and a BetterUp study shows workplace belonging leads to a:
56% increase in job performance
50% reduction in turnover risk
75% decrease in employee sick days
Statistics like these illustrate why creating a greater sense of belonging has become increasingly important. Especially now — with an incredibly competitive talent market, fear of burnout and increased expectations from all stakeholders — most companies still need to make more progress in increasing belonging across all parts of their business. For many of the companies leading the way, transformation wasn't possible without the work led by grassroots ERGs and the passionate people behind them.
Employee resource groups (ERGs), or affinity groups, are voluntary, employee-led groups of people who come together based on shared characteristics or life experiences.
According to Forbes, in 2017, 90% of major U.S. employers already had ERGs, and the number that had 10+ ERGs was steadily growing. Our own insights tell us the pace of growth in these groups has been unprecedented since 2020. The purpose can vary, but generally these groups build community by helping to create an inclusive workplace through support and education.
Whether it be a safe space for LGBTQ+ employees or those facing mental health challenges, a network for Black people or veterans, or a hub for those with varying abilities or a passion for the environment, ERGs are bringing their unique skills together to cocreate meaningful impact on company culture and out in the world. For example, ERGs can host company-wide events to increase visibility and raise awareness of key issues impacting their communities, partner with nonprofits to highlight important topics, and liaise with the CSR team to organize donation campaigns, volunteering and grants for causes they care about.

The next era of work will build on the massive momentum started by ERGs — and it's time to start thinking of companies as being more than just places where work happens. To truly move the needle on diversity, equity, inclusion and belonging (DEIB), keep employees engaged and attract top talent, it's time to reimagine companies as communities. Places where diverse groups of people can show up vulnerably and authentically; find belonging and purpose; cocreate a better, more equitable work culture; and make more of an impact on society at large in an empowered, employee-led way.
How ERGs Are Fostering Belonging at Work
Want a leg up in the current competition for talent? Look no further than your ERGs. They're a key ingredient to attracting candidates, with 70% of respondents aged 18-24 and 52% of those aged 25-34 saying they'd be more likely to apply for a role at a company with an ERG, while 50% of employees would stay at a company because it offered ERGs.
There are a few acronyms out there similar to DEIB, but it's not as much about the acronym as it is understanding what each individual element means and how they all relate to one another.
Let's get into it:
Diversity — This is all about differences. Differences in race, social identity, sexual orientation, class, ways of thinking, communication styles and more.
Equity — Equity recognizes that each individual has a different set of circumstances and it works to provide specific support so everyone can have an equal opportunity at an equal outcome.
Inclusion — Inclusion addresses the differences people have and informs the way you create culture, policies and practices. It also means listening to and leveraging diverse perspectives.
Belonging — When all individuals feel their humanity is valued and can bring more of their selves to work, that's belonging; and when your people feel it, your DEI efforts are working.
We know that belonging is good for business, but how exactly are ERGs fostering the sense of belonging employees crave? And, what can companies and leaders do to support the work of ERGs and set them up for success?
ERGs help foster belonging by:
Creating spaces for discussion and support, where people with shared identities can bring their authentic selves
Providing an avenue to empower marginalized employee communities and a place to catalyze meaningful community impact
Promoting career growth through mentoring and other personal and professional development programs
Presenting opportunities for employees to directly shape workplace diversity and culture and influence the business overall
Providing ways for employees to connect and celebrate shared heritage, identities and interests
Educating others about the issues their communities face and how they can be allies and elevate those issues
To Belonging at Work and Beyond ...
The work ERGs are doing leads to a heightened sense of belonging, which means higher retention rates and more engaged employees. Plus, ERGs help recruit and support underrepresented groups, developing a stronger, more diverse talent pipeline. Most importantly, ERGs educate employees at all levels, inspiring self-awareness, reflection, community action and impact.

Aside from nurturing belonging, ERGs are a breeding ground for growth — both personal and professional. They don't just enable people to be themselves, but they can inspire people to look at issues in new ways, create connections, drive innovation and act as a critical resource for companies who need insights into experience gaps, employee dissatisfaction and systemic issues within the business.

Plus, they offer an excellent channel for companies to hear and learn from their employees, and they even provide guidance on how to make products or services more inclusive so they resonate with a broader audience.
ERGs in Action: How Employee Resource Groups Are Making an Impact and Fostering Belonging
How Arm Supports Their People for Great Impact and a Stronger Culture
Arm, who partnered with Benevity in 2018, has built a diverse network of ERGs to help them inform, inspire action and create a culture of belonging for all of their people. And to showcase the importance of these affinity groups, everyone's encouraged to join an ERG, whether it be as a member or an ally. Arm also elevates those who play a role in their ERGs by showcasing stories on their internal Giving Hub and helps them further their skills through training. Plus, to make creating impact even easier, Arm provides their ERGs with Benevity resources like ready-to-go content and vetted nonprofits so they can confidently engage their peers in campaigns around issues that matter to them. It's all made an impact — in Arm's latest volunteer survey, 90% of Arm volunteers felt that volunteering "increased their sense of pride in Arm" and 60% said it "increased their connection to colleagues" during the pandemic — amazing numbers that no doubt their ERGs have helped create.
How CSAA Is Creating an Inclusive Culture With the Help of ERGS
CSAA Insurance Group believes that creating an inclusive workforce is an essential component of their company's core beliefs — and it shows through the whopping 460 employees who participate in inclusion groups at the company! New to Benevity in 2021, CSAA's ERG groups represent shared life experiences, characteristics, interests and the desire to create a positive workplace culture. These groups have helped them move the needle on belonging and inclusion by creating an environment where employees can leverage their differences to innovate, problem-solve and thrive. Not to mention the business benefits. CSAA says that understanding the experience of their employees is critical to their business success, while highly engaged employees positively impact their ability to deliver on their goals and vision.
Invest in Your ERGs
Creating a workplace of the future and a business that thrives, where everyone feels like they belong and is empowered to give their best and make an impact, is within reach. You can accelerate your journey now by harnessing the power of your people and investing in your ERGs.

From executive-level sponsorship to event funding, visibility and awareness, leadership training and technology purpose-built for ERGs — these passionate groups need support and resources to continue to flourish and foster a culture of diversity, equity, inclusion and belonging.

Learn More About Affinity Groups
Benevity Affinity Groups, our new inclusion and belonging solution, is helping transform companies into communities where employees with shared goals or experiences can organize, socialize, educate, innovate and drive change — all in one place.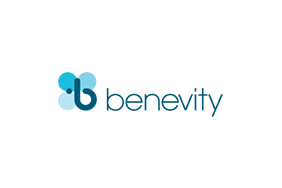 Benevity
Benevity
Benevity, a certified B Corporation, is the leader in global corporate purpose software, providing the only integrated suite of community investment and employee, customer and nonprofit engagement solutions. Recognized as one of Fortune's Impact 20, Benevity offers cloud solutions that power purpose for many iconic brands in ways that better attract, retain and engage today's diverse workforce, embed social action into their customer experiences and positively impact their communities. With software that is available in 22 languages, Benevity has processed more than $12 billion in donations and 58 million hours of volunteering time to support 418,000 nonprofits worldwide. The company's solutions have also facilitated 900,000 micro-actions and awarded 1.2 million grants worth $18 billion. For more information, visit benevity.com.
More from Benevity