Published 07-22-22
Submitted by DOW
Creating solutions that have a positive impact on society and communities close to where we operate is an important aspect of our mission and core Global Citizenship values. It is only when we collaborate with all stakeholders, including customers, suppliers, academia, community, governments and NGOs, that we can effectively address social and environmental challenges that drive business results and support local economies.
On World Rainforest Day, we wanted to spotlight an example where this is evident in Project Ybá: Conservation that Transforms – an initiative taking place at Dow's Breu Branco site within the Amazon rainforest community in Brazil. Ybá, which in the Tupi Guarani language translates to 'tree' or 'fruit', refers to the identity of the Amazon region, Pará, Brazil, and the Indigenous people who call it their home.
Having operated in Breu Branco for almost 35 years, we have deep roots in the region, a strong understanding of the Amazon community, and most importantly, a shared desire to conserve rainforest resources.
To set the stage, in the Amazon rainforest, Dow owns a total of 45K hectares of land, 80% of which is conserved native Amazon Rainforest and the remaining 20% is a eucalyptus plantation that is sustainably cultivated and harvested, guided by the Forest Stewardship Council (FSC). This eucalyptus is used to produce charcoal in our carbonization plant, which is part of our Natural Resources Operation.
Project Ybá is designed to promote the social and economic development of local communities in Breu Branco through the commercialization of non-timber resources, while contributing to the overall conservation of the Amazon Rainforest. The project aims to develop a local cooperative to sell the bioactive products in Dow's preserved areas of the Amazon Forest to increase family incomes, while conserving the rainforest. When the commercial cooperative is fully trained and organized, it is estimated that up to 150 local families could benefit from Project Ybá's sustainable commerce.
But projects like these can only be successful if we have the backing of the community along with buy-in from our key partners. For Project Ybá for instance, we were able to collaborate with a local renowned NGO called Peabiru Institute, who completed the social mapping and biodiversity mapping for Project Ybá, and a long-time partner in The Nature Conservancy (TNC), who were able to contribute their expertise in the forms of measuring ecosystem services – such as temperature regulation and water preservation – that benefit the community through Dow's preserved areas. In addition, Natura cosmetics brand – part of Natura & Co group, the fourth largest personal care company in the world, is the first commercial collaborator for Project Ybá. Natura provided its expertise in the technical evaluation of the fruits and seeds, and is assisting in the formation of a local cooperative to commercialize the bioactives.
Through partnership and collaboration, we are doing our part to preserve one of the planet's most sacred ecosystems in the Amazon rainforest, while remaining committed to meeting our ESG targets.
Learn more about Dow's ambitious 2025 sustainability goals
Eric Peeters, Vice President for Sustainability, Performance Materials & Coatings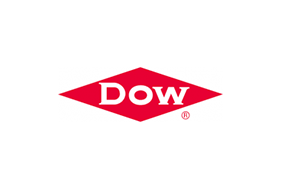 DOW
DOW
Dow (NYSE: DOW) combines global breadth; asset integration and scale; focused innovation and materials science expertise; leading business positions; and environmental, social and governance leadership to achieve profitable growth and help deliver a sustainable future. The Company's ambition is to become the most innovative, customer centric, inclusive and sustainable materials science company in the world. Dow's portfolio of plastics, industrial intermediates, coatings and silicones businesses delivers a broad range of differentiated, science-based products and solutions for its customers in high-growth market segments, such as packaging, infrastructure, mobility and consumer applications. Dow operates manufacturing sites in 31 countries and employs approximately 37,800 people. Dow delivered sales of approximately $57 billion in 2022. References to Dow or the Company mean Dow Inc. and its subsidiaries.  For more information, please visit www.dow.com or follow @DowNewsroom on Twitter.
More from DOW