Published 07-21-22
Submitted by Chevron Corporation
SAN RAMON, Calif., July 21, 2022 /CSRwire/ - Chevron Corporation (NYSE: CVX) announced that it has received a score of 100 for the fourth consecutive year on The Disability Equality Index® (DEI), the world's most comprehensive benchmarking tool to measure disability workplace inclusion against competitors within the Fortune 1000.
"I am so proud that Chevron is receiving this top recognition in promoting an inclusive workplace for people with disabilities for the fourth consecutive year," said Josetta Jones, chief diversity and inclusion officer for Chevron. "For 20 years, our ENABLED employee network has focused on ensuring our employees with disabilities are valued as members of the Chevron community. This honor is a testament to ENABLED and the tremendous impact it has made on our company through the implementation of many significant programs and processes to support people with disabilities."
"At Chevron, we are committed to creating an accessible and inclusive work environment. To advance these goals, we have launched a neurodiversity hiring program, introduced new digital tools and programs, and entered into partnerships with groups like Disability:IN to improve digital and workplace accessibility," said Bruce Niemeyer, vice president, strategy & sustainability at Chevron and the executive sponsor of ENABLED. "Most recently, our Chairman and CEO, Mike Wirth, signed the Disability:IN CEO Letter on Disability Inclusion that serves as a call to action for other companies to benchmark with the Disability Equality Index and advance disability inclusion for business."
One of eleven employee networks, Chevron's ENABLED network's mission is to support people with all disabilities, and those whose lives are touched by them, by raising awareness and removing disability stigma. Globally, people with disabilities represent over 1 billion people. Disability is a natural part of the human experience, and it crosses lines of age, ethnicity, gender, gender identity, race, sexual orientation, socioeconomic status and religion.
"Disability inclusion is a rapidly expanding aspect of corporate culture, and it's gratifying to partner with 415 companies on the 2022 Disability Equality Index," said Jill Houghton, President and CEO of Disability:IN. "These top-scoring companies not only excel in disability inclusion, many are also adopting emerging trends and pioneering measures that can move the disability agenda from accommodation to inclusion and ultimately, genuine belonging. Congratulations to Chevron for achieving the title of 'best places to work for disability inclusion' and working to advance inclusion in the workplace."
Chevron is among 240 U.S. businesses that received a DEI score of 100 along with the distinction of "Best Places to Work for Disability Inclusion." To earn this designation, the 2022 DEI measures: Culture & Leadership; Enterprise-Wide Access; Employment Practices (Benefits, Recruitment, Employment, Education, Retention & Advancement, Accommodations); Community Engagement; and Supplier Diversity.
"There is no single best way to practice disability inclusion, however, the companies taking the DEI share the desire to create a workplace that fosters the concept of bringing your whole self to the office," said Maria Town, President and CEO of AAPD. "We look forward to working with all of the participants to help identify meaningful ways to build upon their current practices as we continue on the disability inclusion journey together."
About Chevron
Chevron is one of the world's leading integrated energy companies. We believe affordable, reliable and ever-cleaner energy is essential to achieving a more prosperous and sustainable world. Chevron produces crude oil and natural gas; manufactures transportation fuels, lubricants, petrochemicals and additives; and develops technologies that enhance our business and the industry. We are focused on lowering the carbon intensity in our operations and seeking to grow lower carbon businesses along with our traditional business lines. More information about Chevron is available at www.chevron.com.
About The Disability Equality Index
The Disability Equality Index (DEI) is a comprehensive benchmarking tool that helps companies build a roadmap of measurable, tangible actions that they can take to achieve disability inclusion and equality. Each company receives a score, on a scale of zero (0) to 100, with those earning 80 and above recognized as a "Best Place to Work for Disability Inclusion."
The DEI is a joint initiative of the American Association of People with Disabilities (AAPD), the nation's largest disability rights organization, and Disability:IN, the global business disability inclusion network, to collectively advance the inclusion of people with disabilities. The organizations are complementary and bring unique strengths that make the project relevant and credible to corporations and the disability community. The DEI Advisory Committee, a diverse group of business leaders, policy experts, and disability advocates, developed the Disability Equality Index. Learn more at: www.DisabilityEqualityIndex.org.
About the American Association of People with Disabilities (AAPD)
AAPD is a convener, connector, and catalyst for change, increasing the political and economic power for people with disabilities. As a national cross-disability rights organization AAPD advocates for full civil rights for the 60+ million Americans with disabilities. Learn more at: www.aapd.com.
About Disability:IN®
Disability:IN is a global organization driving disability inclusion and equality in business. More than 400 corporations partner with Disability:IN to create long-term business and social impact through the world's most comprehensive disability inclusion benchmarking and reporting tool, the Disability Equality Index (DEI); best-in-class conferences and programs; expert counsel and engagement; and public policy leadership. Join us at disabilityin.org/AreYouIN #AreYouIN.
###
Contact:
Alexander
1 925-842-6549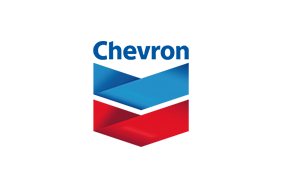 Chevron Corporation
Chevron Corporation
Chevron Corporation is one of the world's leading integrated energy companies. Through its subsidiaries that conduct business worldwide, the company is involved in virtually every facet of the energy industry. Chevron explores for, produces and transports crude oil and natural gas; refines, markets and distributes transportation fuels and lubricants; manufactures and sells petrochemicals and additives; generates power; and develops and deploys technologies that enhance business value in every aspect of the company's operations. Chevron is based in San Ramon, California. 
Affordable energy is a catalyst for economic growth and prosperity. Our company's values drive us to provide that energy responsibly while protecting the environment and working with our partners to strengthen communities because our success is tied to the success of the communities where we operate.
We conduct our business in a socially responsible and ethical manner, protect people and the environment, support universal human rights, and benefit the communities where we work.
More from Chevron Corporation