Published 07-21-22
Submitted by The Hershey Company

Key Takeaways:
The Hershey Company's purpose and our passion to create connections, foster community and advance diversity, equity and inclusion inspired our partnerships for Black Music Month.
We are proud to partner with the Memphis Music Initiative and support its efforts to create more opportunities for local Black and brown youth to grow and develop through music and art.
Limited-edition KIT KAT® and Cookies 'n' Crème bars have been specially designed to celebrate Black music and artistry and will be available at Targets nationwide just in time to celebrate Black Music Month in June.
By Maurice Stanfer Manager, Innovation & Research and Development
The Hershey Company was founded with a purpose to make more moments of goodness, and we do this by creating connection, being a part of culture, and supporting the communities where we live and work. In my five years with the organization, I've been fortunate enough to contribute to creating moments of goodness and to shape company culture through my work with the Black Heritage Business Resource Group, Diversity Design Council and volunteering at the Milton Hershey School.
At Hershey, we actively strive to find key moments in time that support the people and occasions that advance goodness. After the murders of George Floyd and Breonna Taylor in 2020, Hershey leadership paused and listened to how employees were feeling. We also reflected on consumer engagement to ensure we were engaging all demographics in an equitable way. We saw this as an excellent opportunity to leverage two powerhouse brands, Kit Kat and Cookies 'n' Crème, to develop a holistic strategy to better service the needs of Black consumers in a sustainable manner.
This led to Hershey's first-ever Black Music Month Activation. Music is a universal thread that connects cultures and communities, and Black culture and music has a profound impact on society. That is why, this Black Music Month, Hershey is proud to partner with individuals and organizations that support, recognize and further Black music and art.
Playing a Role in the Communities We Serve
We partnered with the Memphis Music Initiative (MMI) to support its mission to invest in youth through transformative music engagement and to create equitable opportunities for Black and brown youth in Memphis. Memphis used to be a city I called home — since moving away, I still have yet to experience any city where music is etched into its core DNA quite like it is in Memphis.
MMI is committed to giving youth the opportunity to harness the power of music. From traditional music training to professional and creative counsel, MMI serves as a holistic resource to pave the way for local youth. Through our donation, and a collaborative relationship that extends beyond Black Music Month, we are supporting MMI and its work to cultivate a thriving arts and culture ecosystem that opens opportunities for all.
With more than 500 employees at our Memphis manufacturing facility, Memphis is one of the places that Hershey employees call home and an important place for us to make a difference locally. We are proud of our strong legacy within the Memphis community and know by bringing youth into the conversation, we can celebrate the city's iconic music history and its sure-to-be pivotal role moving forward in an even more meaningful way.
Launching a Campaign to Celebrate Black Music Month
In addition to our partnership with MMI, we're lending the canvas of our packaging as a way to elevate Black voices. We partnered with The GRO Agency, a certified minority-owned and women-led design agency to engage three Black artists, Shae Anthony, Baraka Carberry and Laetita Charles-Belamour, who have designed limited-edition packaging for our iconic Kit Kat and Cookies 'n' Crème bars. Shae, Baraka and Laetita created six distinctive designs and transformed our traditional candy bar wrappers into visual celebrations of Black musicians, artistry, and their impact on culture.
The incorporation of Black artistry and expertise throughout our campaign places Black artists at the center of our efforts — harnessing our packaging as a vehicle to reach millions of consumers, generate visibility and provide a platform to elevate their work.
Developing a More Inclusive Hershey
We've also been intentional on our journey to foster an inclusive environment where all employees around the world can bring their whole selves to work each day. The Pathways Project, our plan to make our workplace and communities even more inclusive, serves as our holistic DEI strategy..
By 2025, we seek to increase the representation of our employee base to be 30 to 40 percent people of color (POC), and 15 to 22 percent of people leader roles occupied by POC. We're on track to achieve this goal with refreshed hiring policies in place which require 50 percent diverse slates of candidates and interviewers, as well as the continued training and development of our existing talent to provide pathways to grow. In 2021, more than 40 percent of all talent acquisition search volume was led by diverse-owned firms.
To further foster opportunity for marginalized communities, we have scaled our DEI recruitment efforts to include additional Historically Black Colleges and Universities (HBCUs) – as well as increasing recruitment from two to 15 historically Hispanic-Serving Institutions (HSIs) – with the aim of achieving a college recruiting portfolio that is at least 50 percent diverse. In fact, in 2021, we added 23 new HSIs and HBCUs to our recruiting portfolio. As a proud HBCU graduate, I am pleased with Hershey's progress towards establishing a recruiting pipeline for sourcing diverse talent.
Black Music Month is just one example of how we continue to live our values (togetherness, integrity, making a difference and excellence) and purpose (to make more moments of goodness) each day.
Our values and purpose have driven us forward for more than 125 years and will continue to do so as we care for our people and the communities around us.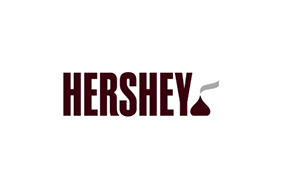 The Hershey Company
The Hershey Company
The Hershey Company is headquartered in Hershey, Pa., and is an industry-leading snacks company known for bringing goodness to the world through its iconic brands, remarkable people and enduring commitment to help children succeed. Hershey has approximately 19,700 employees around the world who work every day to deliver delicious, quality products. The company has more than 100 brand names in approximately 80 countries around the world that drive more than $10 billion in annual revenues, including such iconic brand names as Hershey's, Reese's, Kit Kat®️, Jolly Rancher and Ice Breakers, and fast-growing salty snacks including SkinnyPop, Pirate's Booty and Dot's Pretzels.
For more than 125 years, Hershey has been committed to operating fairly, ethically and sustainably. Hershey founder, Milton S. Hershey, established The Hershey Chocolate Company in 1894 and created Milton Hershey School in 1909 which offers a cost-free education to students of need. The Hershey Company's growth and success over the years has directly benefited the students of the Milton Hershey School as well as children across the United States and around the world through the company's philanthropic partnerships focused on helping children succeed.
To learn more about Hershey visit www.thehersheycompany.com.
More from The Hershey Company