Published 07-21-22
Submitted by The Home Depot
Originally published on Built From Scratch
Angie Richardson is a store associate in Oak Lawn, Illinois. Her home recently caught fire, causing the entire building to become unsuitable for living. Here's how The Homer Fund helped in her time of need.
The Homer Fund, the company's employee assistance program, is funded by associates and the company to help associates in need.

Since 1999, The Homer Fund has granted nearly $233 million to more than 165,000 associates in need, thanks to the collective support from fellow Home Depot associates. Since 2020, The Homer Fund supported associates through the unexpected pandemic with grants for COVID-19 related struggles, including necessary travel, loss of childcare, illness, bereavement and more.
To learn about donation options, check eligibility or apply for a grant, visit THDHomerFund.org.
Keep up with all the latest Home Depot news! Subscribe to our bi-weekly news update and get the top Built from Scratch stories delivered straight to your inbox.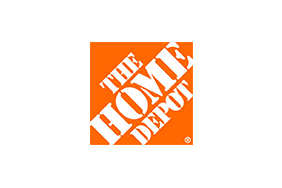 The Home Depot
The Home Depot
About The Home Depot
We are the world's largest home improvement specialty retailer with stores in all 50 states, the District of Columbia, Puerto Rico, U.S. Virgin Islands, 10 Canadian provinces, and Mexico.
More from The Home Depot