Published 07-20-22
Submitted by Ericsson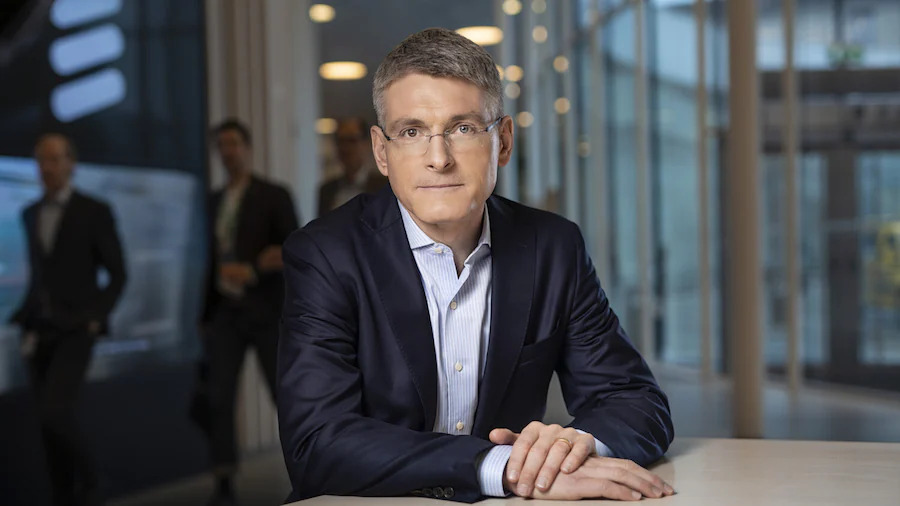 Digitalization can be a silver bullet solution to grow beyond today's shared sustainability and economic challenges. Yet with nearly 3 billion people still without access to connectivity, we risk losing much of that potential. To meet shared challenges, it is critical that we leave no one and no country behind.
Originally published by Ericsson
Top attention needs to be given to the here-and-now crises such as Ukraine and COVID-19. At the same time, the world cannot afford to slacken its pace in meeting global, long-standing Sustainable Development Goals (SDGs). Failing to meet these goals sets us up for more crises down the line.
Not only can we not afford to lose a step in the march towards the 2030 SDGS, we need to be marching faster, especially as we now face the headwinds of a protectionist discourse that undermines global cooperation when it is most needed.
A digital silver bullet
One of the few silver bullets we have to meet the SDGs is digitalization. We need governments to unleash its potential faster. Digitalization is something industries and governments of all stripes can rally around. It provides a range of social, economic and environmental benefits, and helps fulfill all 17 of the 2030 Sustainable Development Goals.
For industry, digitalization offers a chance to drive up productivity, drive down waste and bring forward novel solutions in new markets. The AI market alone is expected to reach $4.5 trillion by 2025, while the IoT market is expected to reach $15 trillion by 2025.
Ericsson's Global Lighthouse accredited 5G Smart Factory in Lewisville, Texas demonstrates the art of the possible in one sector, in one country. Through connected exponential technologies, such as AI and IoT, this US factory has delivered 120% improved output per employee, is designed to reduce water usage by 75% with a comparable building and is powered entirely by renewable electricity. Imagine what we can achieve if we apply exponential technologies across all sectors, everywhere.
Digital transformation is increasingly a global engine of sustainable economic growth, with over 60% of GDP expected to depend on digital technologies by 2022. At the same time, digital solutions have the potential to reduce greenhouse gas emissions 15% by 2030.
For governments, these digital benefits mean not only delivering green and digital agendas, but can enable them to be digital leaders in their own right, fundamentally altering how citizens engage with the state and its services.
For societies writ large, digitalization does nothing short of redefining and revolutionizing how we engage with each other; how we earn, learn, socialize and experience the world.
The rub
Connectivity is a prerequisite for digitalization, and we simply do not have enough of it. Progress is certainly being made. For example, between 2019 and 2021, the number of people using the internet jumped 17%. That means 782 million people made the life-changing move from unconnected to connected. Yet, with 2.9 billion people still offline, we are far from delivering universal connectivity in line with SDGs. In less developed countries, Internet adoption is at 19.5%, well below the 35% target that the Broadband Commission has set for 2025, a key milestone to achieving universal connectivity in 2030.
On connectivity we should set the bar high; this means securing broad coverage with the most modern connectivity where feasible.
5G is modern connectivity. Scaling faster than any previous mobile generation, it is an exponential technology which, by dint of its unique capabilities (data rate, latency etc.), allows digitalization's exponential technologies, such as AI, VR, to flourish.
Here, the inequities are apparent. For example, the Ericsson Mobility Report estimates that by 2027, 90% of North American mobile subscriptions are expected to be 5G, compared to only 10% in Sub-Saharan Africa.
To avoid societies and industries being left behind, and for the world to reach the SDG's sooner, we need to speed towards universal connectivity.
The ask
Societies and industries are ready to pioneer. Now we need governments to enable. This means improving digital literacy and skills, helping people safely participate in a digitizing society. It also means speeding up the rollout of high-capacity, future-proof digital infrastructures.
These were two key asks from the B20 Digitalization Taskforce to the G20 last year, where I was deputy co-chair. The message was driven home in the G20 Rome Leaders' Declaration: "Recognizing that sustainable investment in quality digital infrastructure can greatly contribute to reducing the digital divide, we will promote universal, and affordable access to connectivity for all by 2025."
A year on and with less than a thousand days remaining to deliver universal connectivity by 2025, I expect all national leaders at the World Economic Forum's Davos gathering next week to join me in a full-throated promotion of universal connectivity and digitalization.
+++
Erik Ekudden is CTO of Ericsson, returning deputy co-chair of the Business 20 (B20) Digitalization Taskforce 2022 in Indonesia and a UN Broadband Commissioner
This blog was first published on WEF Agenda here.

Ericsson
Ericsson
Ericsson is one of the leading providers of Information and Communication Technology (ICT) to service providers. We enable the full value of connectivity by creating game-changing technology and services that are easy to use, adopt, and scale, making our customers successful in a fully connected world.
Our comprehensive portfolio ranges across Networks, Digital Services, Managed Services and Emerging Business; powered by 5G and IoT platforms.
More from Ericsson