Published 07-20-22
Submitted by DOW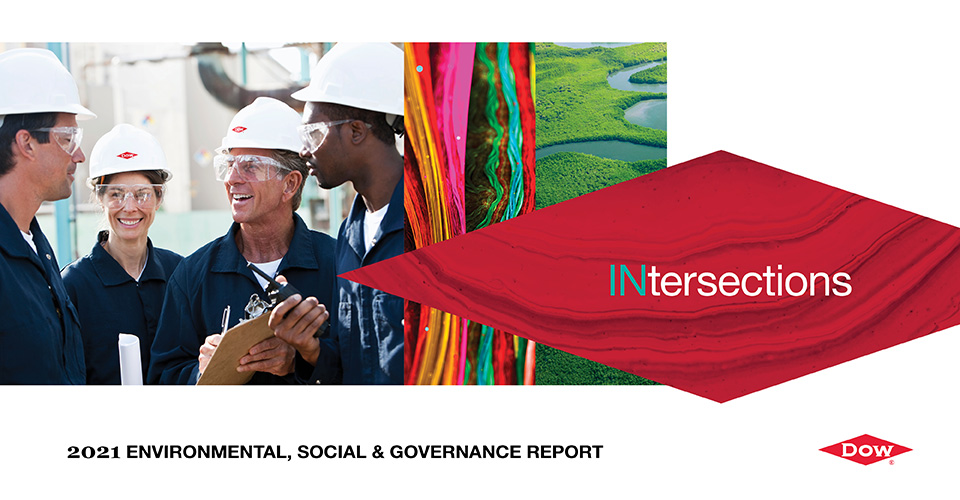 It's clear that the complex environmental, economic and social challenges our world faces cannot be solved with yesterday's thinking. As we celebrate Dow's 125th anniversary this year, we are reflecting on our heritage of eagerly taking on finding answers to the most pressing challenges and focusing on how we Imagine Better to build a strong foundation for a sustainable and equitable future. It is central to our purpose, to our growth strategy, and to driving best-in-class performance and accountability.
With that, I am happy to share Dow's 2021 Environmental, Social and Governance (ESG) report, "INtersections," which offers a holistic look at how we're advancing our ESG priorities. Within the report, you'll find how we're taking new and stronger steps to improve and account for our environmental performance, inclusion, diversity & equity (ID&E), corporate governance and community outreach. I hope you'll take a look.
Across Dow, I'm excited about how our ESG priorities are acting as a catalyst for innovation and collaboration to create new products, new business models and new approaches to create value for all of our stakeholders.
We're innovating to meet the increasing needs of our customers and consumers who are demanding more circular and sustainable products. Take our packaging products, for example. Today, 85% of our products sold into packaging applications are reusable or recyclable. And to help stop plastic waste and increase recycling, we also are scaling supply partnerships with companies such as Mura Technology and Fuenix, with the goal of producing circular feedstocks from advanced recycling processes by the end of 2022.
We are intensifying our actions to reduce global carbon emissions and achieve a carbon-neutral Dow by 2050. The modernization of our manufacturing assets will play a key role in helping us achieve our plan to decarbonize AND grow. In 2021, we announced our plan to build the world's first net-zero carbon emissions integrated ethylene cracker and derivatives site at our Fort Saskatchewan, Alberta, complex. The project will triple the site's ethylene and polyethylene capacity and decarbonize 20% of our global ethylene capacity. At the same time, we are one of the top 25 global corporations using clean energy and are investing in next-generation technology such as electric cracking.
We are creating a culture that embraces and values differences. To tackle global challenges and innovate for our customers, we need wide-ranging, fresh perspectives from a diverse and inclusive Team Dow. In 2021, our 10 Employee Resource Groups (ERGs) helped drive greater engagement with our people and communities. And to help grow their impact, we introduced new global paid-time-off policies that provide employees with equal opportunity to volunteer and engage in ERG activities.
We are collaborating in new ways to grow our positive impact and drive collective action. Through Dow ACTs, we are engaging in strategic partnerships to help address systemic racism and inequity in our communities. In 2021, we joined OneTen, a coalition of businesses that are coming together to upskill, hire and advance 1 million Black individuals in America over the next 10 years into family-sustaining jobs. We also invested $2 million in seed grants for projects in 12 countries, including infrastructure projects that help keep plastic waste out of the environment.
From a governance standpoint, we are continuing to improve our transparency and accountability on all our ESG efforts. In 2021, we raised the bar in our ESG reporting and disclosures through improved carbon emissions and circularity reporting, and improved climate risk disclosures and greenhouse gas intensity metrics. And this is just a start. Within the report, you'll find many stories about our continuing progress, and I couldn't be more proud of all the hard work and dedication of Team Dow.
Our ESG efforts aren't just about improving and growing our business. They also are about building a more sustainable world and helping our customers and partners do the same.
Together, we can build the foundation today to give all of us on our planet a better future.
Jim Fitterling, Chairman and Chief Executive Officer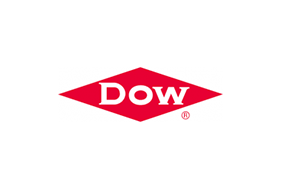 DOW
DOW
Dow (NYSE: DOW) combines global breadth; asset integration and scale; focused innovation and materials science expertise; leading business positions; and environmental, social and governance leadership to achieve profitable growth and help deliver a sustainable future. The Company's ambition is to become the most innovative, customer centric, inclusive and sustainable materials science company in the world. Dow's portfolio of plastics, industrial intermediates, coatings and silicones businesses delivers a broad range of differentiated, science-based products and solutions for its customers in high-growth market segments, such as packaging, infrastructure, mobility and consumer applications. Dow operates manufacturing sites in 31 countries and employs approximately 37,800 people. Dow delivered sales of approximately $57 billion in 2022. References to Dow or the Company mean Dow Inc. and its subsidiaries.  For more information, please visit www.dow.com or follow @DowNewsroom on Twitter.
More from DOW