Published 07-19-22
Submitted by NRG Energy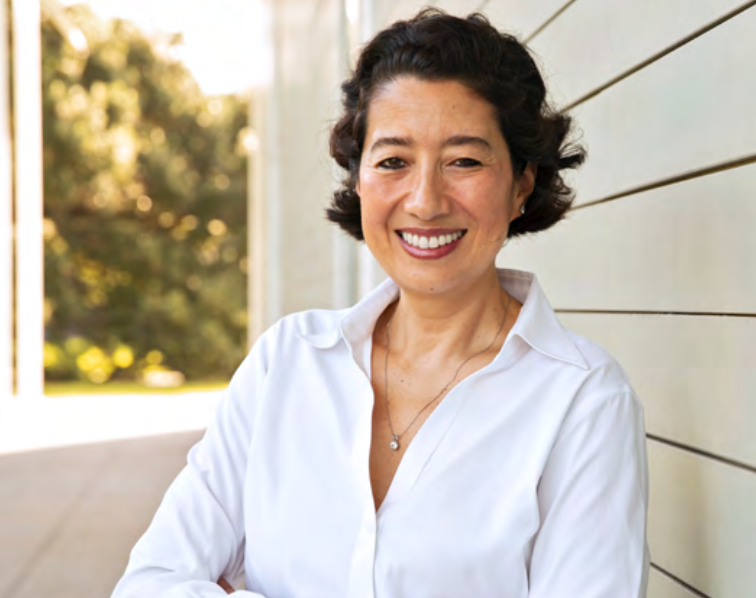 Originally published on NRG Energy Sustainability
2021 was another year of progress, made possible through collaboration and innovation. This is our twelfth sustainability report and it's humbling to look back on the headway we've made.
We remain committed to transparency and disclosure of our sustainability strategy, governance, plans, and progress. We follow the most widely accepted standards and strive to provide our investors with information that is concise, comparable, and decision-useful. This year, we:
Published our inaugural Task Force on Climate-related Financial Disclosures (TCFD) report

Reported Sustainability Accounting Standards Board (SASB) metrics for the sixth year

Released several years of Equal Employment Opportunity (EEO)-1 reports

Supplemented our annual public policy and political contributions disclosure with an inaugural report on the climate positions of our disclosed membership organizations

Created a data file containing figures in this report, as well as four years of historical data

Compiled a list of "Further Reading," showcasing the many additional NRG publications on sustainability-related topics to guide readers who wish to delve deeper in a particular subject.
As always, we welcome your feedback on our reporting and how it can be further improved.
We continued to advance on climate. Our goals —to reduce carbon dioxide equivalent emissions by 50% by 2025 from our current 2014 baseline and to achieve net zero by 2050 – were certified by the Science Based Targets initiative as consistent with limiting global warming to 1.5 degrees Celsius. We remain on track to meet our 2025 goal, and from 2014 through 2021, reduced our CO2e emissions by 27 million metric tons or by 44%, the equivalent of avoiding 68 billion miles driven by an average passenger vehicle. Expanding our ambition, we added a goal to electrify our entire light-duty vehicle fleet by 2030. Finally, we strengthened the alignment between our financing and sustainability strategies by issuing an additional series of sustainability-linked bonds on the heels of our 2020 inaugural sustainability-linked bond issuance, the first issuance for any North American company in any sector.
We recognize the critical role that energy plays not only in the lives of our customers, but also in decarbonizing the economy more broadly. However, no single entity can make this transition happen on its own and a flexible, all- of-the-above approach is required, rather than a singular reliance on any one technology. Therefore, we continued to engage with a multitude of stakeholders on various decarbonization pathways including electrification, carbon capture, use, and storage, hydrogen, and reducing the carbon footprint of the natural gas supply chain. We also continued to support the climate-tech start-up ecosystem, which we believe will help us identify technologies and partners that could help both us and our customers decarbonize.
Beyond our corporate sustainability efforts, we continued to support our customers with the achievement of their sustainability goals. In early 2021, we acquired Direct Energy, doubling our customer base to nearly 6 million residential and business customers across North America. In addition to our historic strength in electricity, our portfolio now includes a significant natural gas business and various energy services. Here are a few of our sustainable products and services:
Renewable electricity

Residential: customized for specific needs such as electric vehicle charging, integration with rooftop solar and storage systems, and community solar; nearly 50 subscription options currently provided across our major brands
Business: renewable and virtual renewable power purchase agreements


Certified carbon offsets and renewable electricity credits for home and business allowing customers to compensate for their consumption of natural gas, gasoline, and fossil-fired electricity

Energy resilience and back-up solutions for both home and business

Demand-side solutions for home and business including time-of-use plans and demand response programs that reward customers for using less electricity – and in the process reducing power grid emissions

Sustainability concierge and advisory services including consultation, design, and installation support for residential rooftop solar and storage systems and bespoke electricity and natural gas supply solutions for business
Innovation in sustainable products and services is our way of leading the low-carbon transition and is a core part of our strategy to provide customers with more choices over the energy they consume – not only its source and type, but also how and when it is consumed. It's inspiring to be part of this shift to cleaner energy and to witness this evolution in real time.
Finally, I am pleased that we received several sustainability-related honors in 2021: a Climate Leadership Award for Excellence in Greenhouse Gas Management from the Center for Climate and Energy Solutions and The Carbon Registry and being named to Newsweek's "Most Responsible Companies" and to Forbes' inaugural "Green Growth 50," which recognized companies that have both reduced their carbon footprints and increased their profits. I was personally honored to receive an ALLY Energy GRIT (Growth, Resilience, Innovation, and Talent) Award for Climate and Sustainability Champion. The work we do every day is challenging and receiving outside recognition helps confirm we are on the right path.
I'm incredibly proud of our progress over the last year and am excited to continue our journey to 1.5. While there's still a lot left to accomplish, with our talented team, unwavering leadership support, and aligned vision, I believe we have created the perfect storm for success.
Jeanne-Mey Sun, Ph.D.
Vice President, Sustainability I NRG Energy, Inc.
To learn more about NRG Energy's commitments to sustainability, download the 2021 Sustainability report here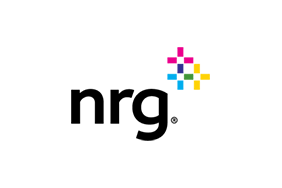 NRG Energy
NRG Energy
At NRG, we're bringing the power of energy to people and organizations by putting customers at the center of everything we do. We generate electricity and provide energy solutions and natural gas to millions of customers through our diverse portfolio of retail brands. A Fortune 500 company, operating in the United States and Canada, NRG delivers innovative solutions while advocating for competitive energy markets and customer choice, working towards a sustainable energy future.
More from NRG Energy