Published 07-18-22
Submitted by Duke Energy
Joey Hunt got busy learning skills. He spent time getting his high school diploma, developing computer skills, working through college readiness programs and getting certifications, including a certification in heavy equipment operations.
He did that in prison in South Carolina.
"I've heard of people doing time, and I've heard of people doing time the proper way," Hunt said. "The mindset I went into prison with was destructive. So I had to learn some patience."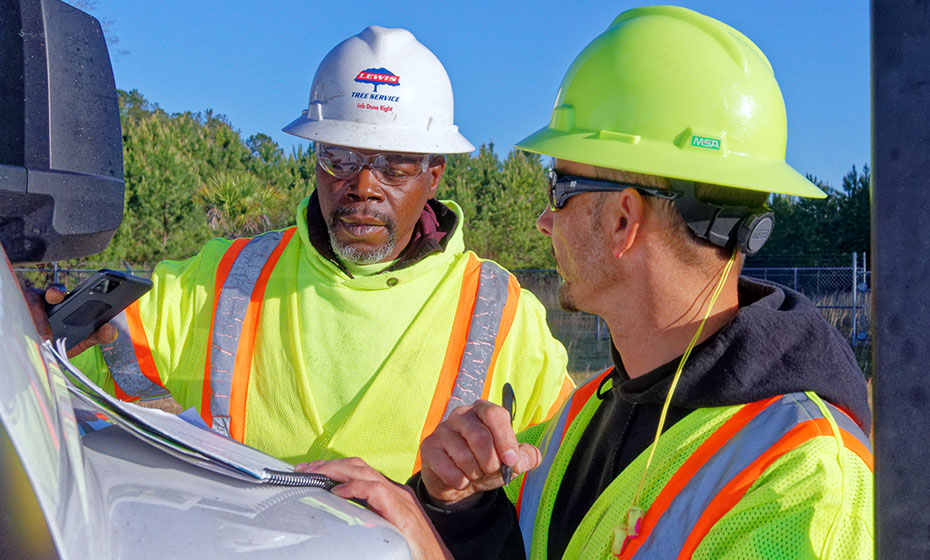 He was recently released from prison and landed a job as a groundsperson and intermediate trimmer with Lewis Tree Service through the Energy Industry Second Chance Pilot Program.
He and three other inmates participated in the two-week training program at Wateree River Correctional Institution. The program prepared them to reenter society and work full-time for Lewis Tree Service in utility vegetation management.
Lewis Tree Service developed the pilot program with the S.C. Department of Corrections, Joseph Outreach (the nonprofit arm of professional services firm DESA) and the REEMERGE program (which is funded by the U.S. Department of Commerce Minority Business Development Agency). Joseph Outreach interviewed potential participants to make a recommendation to Lewis Tree Service.
To build onto the job training, a $27,000 grant from the Duke Energy Foundation made it possible for Joseph Outreach and REEMERGE to provide transportation, meals, transitional housing and clothing.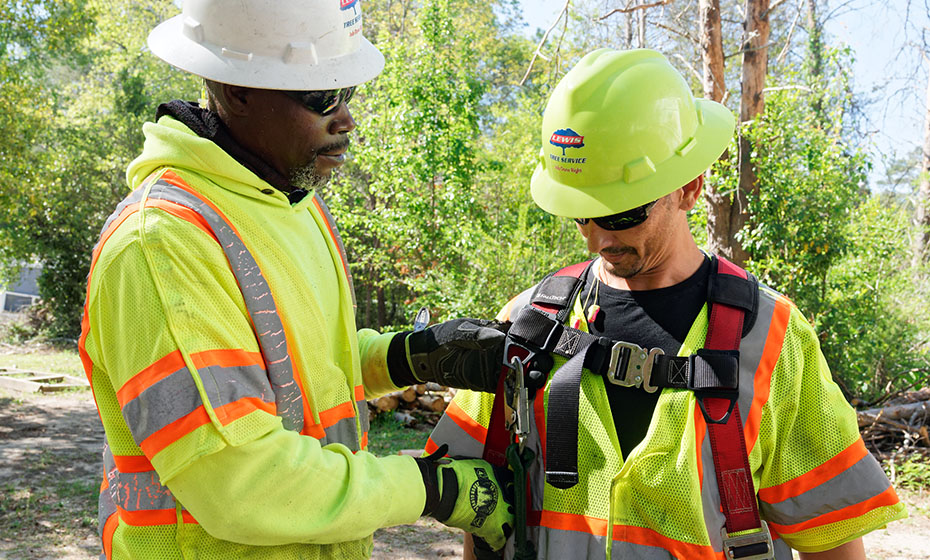 Duke Energy supports workforce development programs throughout its six-state service area.
"We are committed to keeping South Carolina's economy and communities resilient and strong," said Mike Callahan, Duke Energy's South Carolina president. "One of the ways we do that is to continually look for innovative ways to support and grow our state's workforce. This unique program is a step in the right direction in addressing some of those needs and we hope it can be a model for other industries to explore."
"Without the pay and the wraparound services, people that are leaving a correctional facility leave with nothing," said Dennis Brown, president of Lewis Tree Service. "This was an opportunity to prepare them well."
The partners also held classes in behavioral skills, communication and financial literacy. Diane Sumpter, founder and CEO of DESA/Joseph Outreach, said counselors met weekly with participants "to acclimate them from being in prison, being told what to do, to being now free and exercising some thinking and skill sets to move and have their best life."
"The most important thing with this program is how they laid out the path for success," Hunt said. "It was a beeline, straight path, with short-term goals, and then medium goals and then long-term goals."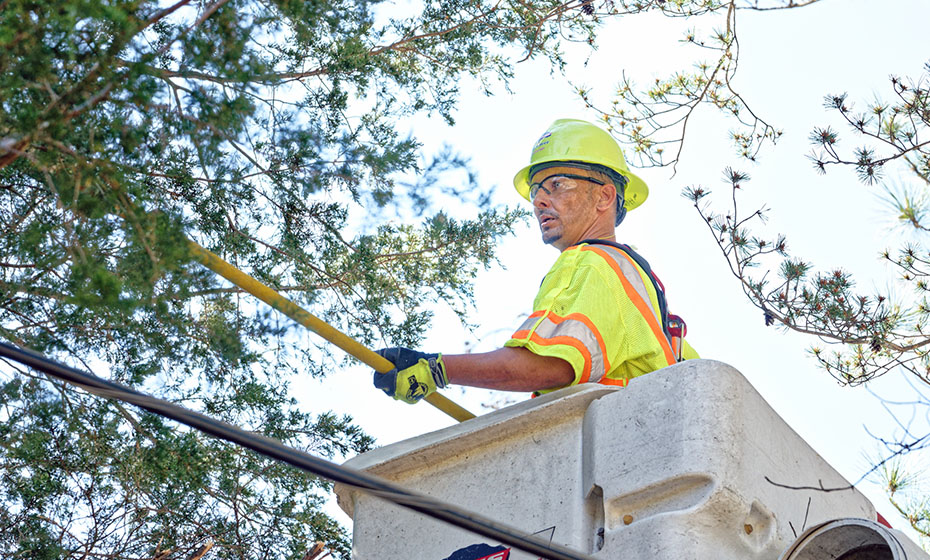 For Hunt, his short-term goal is to take a test for a higher-level trimmer position. For a medium-term goal, he aims to get a bachelor's degree, likely in forestry and business management. As for a long-term goal? Possibly owning his own company in logging.
"I had some type of anxiety about reentering the world and not having the tools you need to build your own path," Hunt said. "This was life-changing."
Not only does a program like this offer incarcerated individuals a fresh start with the tools they need to excel, but it helps an employer like Lewis Tree Service solve industry labor shortage problems.
Hunt started his job in Florence, S.C., at the beginning of March. He had a bank card, a cellphone and a month of prepaid rent at an extended stay hotel. During the workweek, he trims tree limbs that are interfering with utility lines.
He just celebrated his 40th birthday.
"I'm not going to necessarily say I wasted the first 40 years," Hunt said. "But the first 40 years was my learning curve. Now it's time to apply what I learned."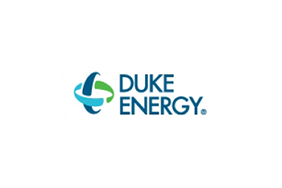 Duke Energy
Duke Energy
Duke Energy (NYSE: DUK), a Fortune 150 company headquartered in Charlotte, N.C., is one of America's largest energy holding companies. Its electric utilities serve 8.2 million customers in North Carolina, South Carolina, Florida, Indiana, Ohio and Kentucky, and collectively own 50,000 megawatts of energy capacity. Its natural gas unit serves 1.6 million customers in North Carolina, South Carolina, Tennessee, Ohio and Kentucky. The company employs 27,600 people.
Duke Energy is executing an ambitious clean energy transition to achieve its goals of net-zero methane emissions from its natural gas business by 2030 and net-zero carbon emissions from electricity generation by 2050. The company has interim carbon emission targets of at least 50% reduction from electric generation by 2030, 50% for Scope 2 and certain Scope 3 upstream and downstream emissions by 2035, and 80% from electric generation by 2040. In addition, the company is investing in major electric grid enhancements and energy storage, and exploring zero-emission power generation technologies such as hydrogen and advanced nuclear.
Duke Energy was named to Fortune's 2023 "World's Most Admired Companies" list and Forbes' "World's Best Employers" list. More information is available at duke-energy.com. The Duke Energy News Center contains news releases, fact sheets, photos and videos. Duke Energy's illumination features stories about people, innovations, community topics and environmental issues. Follow Duke Energy on Twitter, LinkedIn, Instagram and Facebook.
More from Duke Energy