Published 07-18-22
Submitted by 3M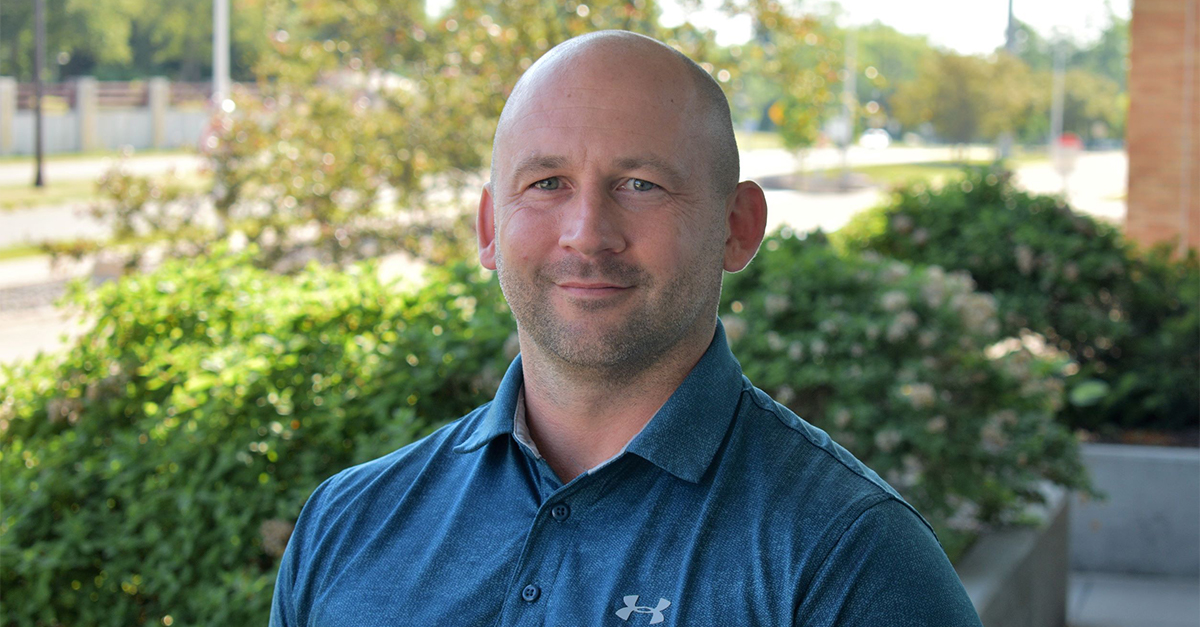 Originally published on 3M News Center
Companies in the consumer electronics industry are constantly challenged to be more innovative and anticipate their consumers' demand for brighter, more efficient and more lifelike screens. They also know 3M can help them tackle their challenges and achieve the newest screen display upgrades.
Jeremy Swanson, Ph. D., senior product development specialist for the 3M's display materials & systems division (DMSD), is energized by the chance to work side by side with his customers to solve these tough challenges.
"In the fast-paced electronics environment, it's incredibly challenging, but equally rewarding when we can deliver solutions to our customers that enable them to realize their vision," Jeremy said.
Bold innovations shaping our digital world
In the display technology space, customers crave the most cutting-edge technology. Consumer electronics manufacturers are looking for innovative ways to optimize image quality with a broader range of color and provide unique form factors to provide their end users with the most vivid experience possible. These customers count on 3M to help them develop solutions to advance their technology. Luckily, Jeremy and his team are no strangers to bold thinking.
Taking a holistic approach begins with optical modeling and combines a wealth of 3M materials and process expertise. Jeremy's team believe the possibilities are endless. By understanding display trends, 3M continues to advance elements of its optical technology portfolio to drive innovation in display efficiency, uniformity and color conversion technology, enabling customers to reimagine what, where and how display technologies can be integrated.
Recently, Jeremy and his team have taken a fresh look at combining the breadth of 3M technology to enhance displays in ways older technologies do not allow. These new approaches are one way 3M is helping manufacturers create enhanced display experiences for their end-users,
"With this evolution, we are able to take that next step and enable our customers to deliver the most advanced displays that have been developed to date," said Jeremy.
Teamwork is key
The DMSD product development team is spread all over the globe. But it doesn't stop them from collaborating, even when it requires creative thinking. The team uses virtual tools, including AR/VR to collaborate, engage and share ideas with each other and customers.
"3M's collaborative culture is critical to our success," Jeremy said. "Without our drive to create an environment of open communication, working at the speed and caliber our customers demand, would likely be insurmountable."
Within the DMSD team, everyone is encouraged to share and build on ideas. To Jeremy, teamwork is critical to moving at the industry's rapid rate and is key to solving customer challenges in new ways.
"We realize it's very difficult to make significant scientific advancements on our own," Jeremy said. "Especially in our industry, it's important we leverage expertise from everyone on the team and across 3M."
Makers of what's next
Within the electronics space, it's easy to get lost in the development cycle. However, it's important to draw motivation for the future when today's challenges are solved.
"We don't take enough time to really look back at our accomplishments," Jeremy said. "However, when we do, we realize we're capable of doing amazing things when we collaborate, think boldly and work creatively."
As makers of what's next, Jeremy and DMSD are constantly dreaming, iterating and driving toward the future. They continue to boldly solve tough customer challenges, one display at a time.

3M
3M
About 3M
At 3M, we apply science in collaborative ways to improve lives daily as our employees connect with customers all around the world. Learn more about 3M's creative solutions to global challenges at www.3M.com or on Twitter @3M or @3MNews.
More from 3M