Published 07-18-22
Submitted by DICK'S Sporting Goods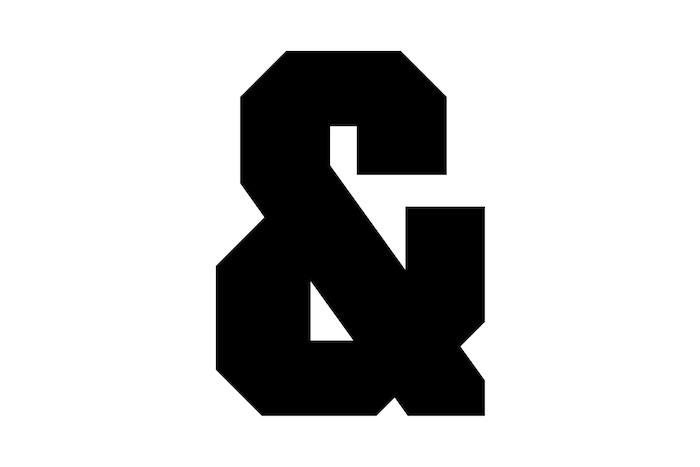 Originally published on DICK'S Sporting Goods Sideline Report
For Joe Carreno, graphic design is about making connections. He's skilled at weaving the layers of ideas, actions and feelings into a canvas that can educate and inspire.
So, when the Diversity, Equity & Inclusion Council at DICK'S Sporting Goods put out a call for a graphic design that would best represent the group, Joe took on the challenge. Joe's connection to and passion for DE&I work fueled the creative process as he contemplated how to bridge many of the gaps that exist in society and connect our joy, humanity and even the vulnerabilities and challenges many of us share.
The symbol to bridge that gap was the ampersand, and it has become synonymous with our company's work to level the playing the field and clear hurdles. It symbolizes connection in so many ways, such as:
Love & Compassion
Cancer & Survivor
Gay & Veteran
You & I
And, of course, Diversity, Equity & Inclusion.
"Joe is a champion of our DE&I mission and a supremely talented artist, both of which really shine through in his work," said Paloma DeNardis, senior director of DE&I at DICK'S Sporting Goods. "His graphic designs deliver a clear message to our teammates and athletes that we support them and are here for them as they are."
The ampersand symbol not only serves as a common thread between our key DE&I initiatives and moments, but also as a constant reminder to teammates that, no matter their story, they are not alone. They see it in their inboxes, attached to their bulletin boards and on the pins that decorate their lanyards.
"This messaging opens the door for people," said Joe. "We can all connect in different ways. Being a part of this and having the conversations really inspired me."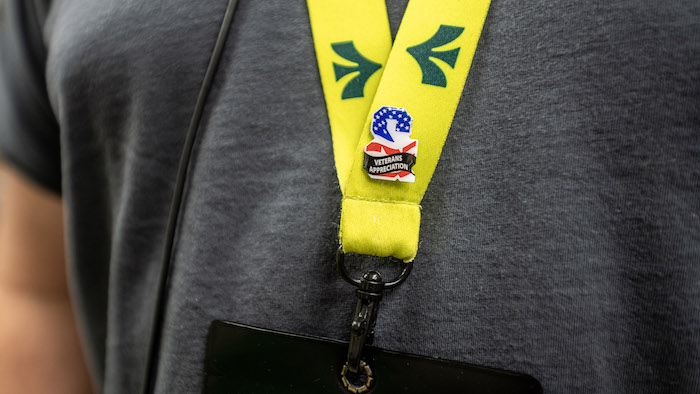 Joe is a first generation American and the only member of his immediate family who was not born in Argentina. He is fluent in both Spanish, which was spoken inside the home, and English, which was spoken outside of it.
The family lived in Bridgeport, Connecticut. While the tight-knit group showed love and respect for one another, not everyone in the hardscrabble neighborhood was as fortunate. As he grew up, Joe lost friends to gun violence or incarceration. It was during this time that Joe and his two older brothers developed a love and appreciation for graffiti and typography. The natural progression for Joe was to follow his passion to pursue his interest at the Fashion Institute of Technology in New York City.
Just like that, Joe was in a new world of experiences that continued shaping the evolution of his worldview. He befriended and lived with people from all backgrounds, an experience he is thankful for and credits for helping him grow and understand the cultures of other groups, such as the LGBTQ+ community.
"You get exposed to new things as you grow and I've grown exponentially," said Joe, who has settled in New Hampshire.
As his journey continued, Joe's love of art continued to evolve. He was a tireless worker, insisting upon perfecting his work, no matter what it took.
"I've always had this super high expectation of myself," said Joe. "In college, I'd be up until 5 in the morning perfecting things and getting them right and going the extra mile."
He did and still does describe his work as a reflection of himself and constantly strives to create art with a "wow" factor. As he began his career, his love of street art and popular culture helped drive his vision and add a unique flair that propelled him to new heights. His DE&I work really took flight when he was honored with an American Advertising Federation Diversity Achievement Mosaic Award in 2010. He credited his work at a multi-cultural ad agency for being able to make general market ideas resonate within diverse cultural communities.
Since then, Joe has continued to champion inclusivity and infuses it into our company culture at DICK'S. As an artist and ally, he has made a huge difference and inspired us through his work across campaigns that include Pride, Hispanic Heritage Month, International Women's Day, Asian American and Pacific Islander Heritage Month, Mental Health Awareness Month and more important moments.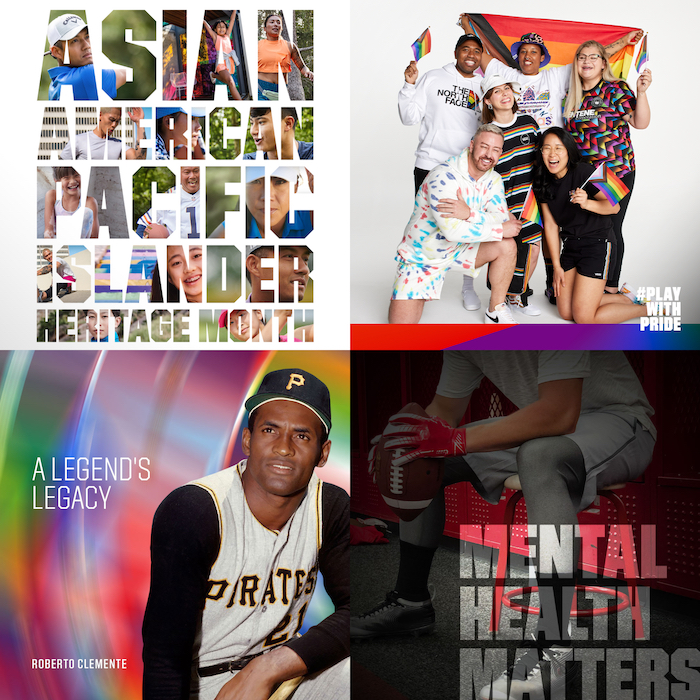 "You really need to be concise and hit as hard as possible in that space with great imagery," Joe said of his recipe for a powerful graphic. "Find that one that connects with the idea you want to get across and the overall campaign."
The work Joe does is profound. It makes us feel, care about, and respect one another. It gives people hope and courage. It exposes our humanity and helps us better appreciate one another.
Quite simply, Joe's work does what he set out to do: It connects us.
"I'm trying to lead with love, not being harsh or too strong, but educating and moving the needle forward to have people engage a little more," he said. "I want to move the conversation forward and help people grow. I know I've grown so much from doing this work."
To learn more about our company's commitments and efforts, see our newly launched DE&I website.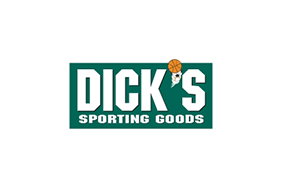 DICK'S Sporting Goods
DICK'S Sporting Goods
Founded in 1948, DICK'S Sporting Goods is a leading omni-channel sporting goods retailer offering an extensive assortment of authentic, high-quality sports equipment, apparel, footwear and accessories. As of October 30, 2021, the Company operated 734 DICK'S Sporting Goods locations across the United States, serving and inspiring athletes and outdoor enthusiasts to achieve their personal best through a combination of its dedicated teammates, in-store services and unique specialty shop-in-shops dedicated to Team Sports, Athletic Apparel, Golf, Outdoor, Fitness and Footwear.
Headquartered in Pittsburgh, DICK'S also owns and operates Golf Galaxy, Field & Stream and Public Lands specialty stores, as well as GameChanger, a youth sports mobile app for scheduling, communications, live scorekeeping and video streaming. DICK'S offers its products through a dynamic eCommerce platform that is integrated with its store network and provides athletes with the convenience and expertise of a 24-hour storefront.
For more information, visit the Investor Relations page at dicks.com.
More from DICK'S Sporting Goods