Published 07-15-22
Submitted by The Chemours Company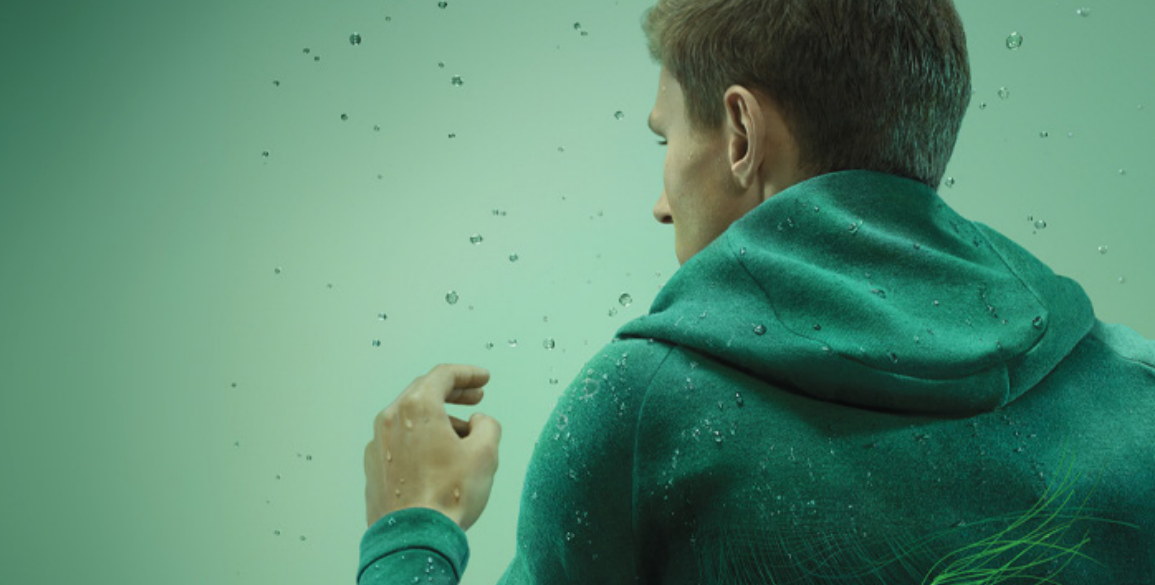 Originally Published in Sourcing Journal's "The Road to 2030" Report
As the number of consumers seeking eco-friendly products rises each year, The Chemours Company has sought to embed sustainability throughout its organization, developing an assessment methodology called EVOLVE 2030 to set and carry out its goals. Amber Wellman, sustainability director, Advanced Performance Materials at Chemours, dives deeper into the new goals the chemical company has set and the achievements already made.
Sourcing Journal: What role do you feel your company plays in the sustainability conversation in 2022?
Amber Wellman: Chemours is committed to creating a better world through the power of our chemistry and leading our industry on sustainability. I am very proud of our work toward achieving our 2030 Corporate Responsibility Commitment goals—including a bold 60 percent reduction in greenhouse gas emissions from operations on a journey to net zero by 2050, as well as a 99 percent or more reduction in process emissions of fluorinated organic compounds. I believe in the power of our chemistries to help improve people's lives. Chemours' chemistries enable thousands of products people use every day, from phones to cars and medical devices. These are also critical to building a sustainable future, including the realization of global decarbonization ambitions.
What role do you feel your company plays in the sustainability conversation in 2022?
A.W.: Corporate responsibility is a differentiator for Chemours, and we do well by first doing good. Whether that's through expanded science, technology, engineering and math (STEM) scholarship initiatives, commitment to creating a more inclusive and diverse workplace, or investment in innovation as we drive toward more sustainable solutions.
When it comes to delivering more sustainable solutions, we developed a third-party verified portfolio sustainability assessment methodology called EVOLVE 2030. To set ourselves apart from ambiguous, greenwashed sustainability claims, we used a data-driven and science-based approach to evaluating how our products contribute to the United Nations Sustainable Development Goals with clear criteria for scoring. Moreover, it allows us to assess our products from a full lifecycle perspective. This assessment approach powers Chemours' decision-making to drive more strategic portfolio management, meaningful product improvements, and ultimately, value for our customers while minimizing the impact on our planet.
Can Chemours elaborate on its net zero journey goals that it established last year?
A.W.: Chemours is a solution-minded company that responds to societal needs and expectations. Last year, when we committed to achieving a 60 percent reduction in scope 1 and scope 2 emissions by 2030, on a path to net zero by 2050, it demonstrated how we continue to challenge ourselves and our approach. So far, we have achieved a 29 percent absolute reduction of operations-related GHG emissions toward our 2030 goal. At our sites, we're deploying emissions control technologies for manufacturing; pursuing energy efficiency; and integrating renewables in a broader, deeper way. For example, our Mechelen, Belgium site has achieved carbon-free energy, and in 2021, we signed a renewable power purchase agreement to support 26 percent of our Louisville, Ky. site demand.
How has Chemours evolved in its development of chemicals for apparel/footwear clients?
A.W.: Teflon EcoElite™ is the first renewably sourced, plant-based, and non-fluorinated water and water-based stain repellent technology for fabrics. Teflon EcoElite™ finish can be applied to a variety of fabrics without impacting feel or breathability, and it is up to three times more durable than other non-fluorinated, water-repellent finishes. Because many of its ingredients can be regrown and replaced over time, its production leaves a smaller environmental footprint. With so much focus on how fast fashion can impact the environment, Teflon EcoElite™ finish keeps apparel and footwear looking newer longer and extending its useful life.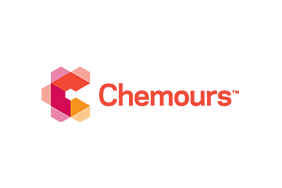 The Chemours Company
The Chemours Company
About The Chemours Company
The Chemours Company (NYSE: CC) is a global leader in Titanium Technologies, Thermal & Specialized Solutions, and Advanced Performance Materials providing its customers
with solutions in a wide range of industries with market-defining products, application expertise and chemistry-based innovations. We deliver customized solutions with a wide range of industrial and specialty chemicals products for markets, including coatings, plastics, refrigeration and air conditioning, transportation, semiconductor and consumer electronics, general industrial, and oil and gas. Our flagship products are sold under prominent brands such as Ti-Pure™, Opteon™, Freon™, Teflon™, Viton™, Nafion™, and Krytox™. The company has approximately 6,600 employees and 29 manufacturing sites serving approximately 2,900 customers in approximately 120 countries. Chemours is headquartered in Wilmington, Delaware and is listed on the NYSE under the symbol CC.
More from The Chemours Company