Published 07-15-22
Submitted by HP Inc.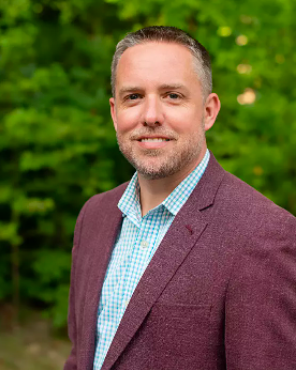 By James McCall, Chief Sustainability Officer
In 2021, HP announced a range of ambitious climate action targets, including a commitment to be net zero by 2040 — a full decade ahead of the Paris Agreement. We've published our Sustainable Impact Report for over 20 years and have actively worked to reduce our footprint for decades. That's because it's in our company's DNA to push toward the goal of being the most sustainable and just tech company in the world.
We've had many successes. Last year HP was one of only 14 companies worldwide, and the sole tech firm, to receive a prestigious Triple A rating in Climate, Water, and Forest benchmarks from the not-for-profit Carbon Disclosure Project (CDP) — our third year in a row. And because consumers care about their footprint and want their purchases to have a positive impact, whether they're buying a new computer, printer, or coffee machine, sales related to our sustainability efforts have more than tripled, hitting $3.5 billion in fiscal year 2021.
But we realize there is more to be done to reach our goal of cutting our absolute greenhouse gas emissions 50% by 2030, which means minimizing Scope 1, 2, and 3 emissions across our end-to-end value chain.
Scope 1 emissions are from HP's direct operations. Scope 2 are indirect emissions, such as the electricity that powers our operations. Scope 3 relates to activities not controlled by HP, such as "upstream" emissions from our supply chain and "downstream" emissions from customer use of our products. Together, Scopes 1, 2, and 3 represent the cradle-to-grave emissions of our products, and nearly all our emissions (99%) are Scope 3, with almost 70% of those coming from our supply chain and 30% from customer use.
Tackling Scope 3 emissions
With our supply chain representing over two-thirds of our emissions, our mandate was clear: To reduce the footprint of our printers, computers, and monitors, we had to reduce the footprint of the components, manufacturing, assembly, and transportation of those items. We have hundreds of suppliers, so we needed to take a data-based approach to this problem. We examined our supply chain data and found that our 30 largest partners were responsible for nearly 80% of the Scope 3 emissions from our directly-contracted-suppliers operations. If we could assist those 30 companies in becoming more eco-friendly, the results would be far-reaching. To help these suppliers reach the next level of success, we leaned into the philosophy of "If you give a man a fish, you feed him for a day. If you teach a man to fish, you feed him for a lifetime." Not only would helping the suppliers help HP, but it would benefit their bottom line, other customers, the communities where they operate, and the planet as a whole. So we got to work.
Sharing knowledge
Because HP has stressed responsible sourcing, human rights, and sustainability as part of our supplier selection, many of our partners already had a strong base but needed extra support. Building off our real-world learnings within HP, we partnered with them to create environments where they could adopt long-lasting environmentally conscious approaches that would be best for their unique businesses.
Over the last two years, HP has brought in top-tier environmental groups such as the CDP and World Wildlife Fund (WWF) to host virtual workshops for those 30 suppliers. Participants learned about energy efficiency, renewable energy, setting science-based targets, external reporting, and more.
At the same time, we asked our partners to disclose their footprint using CDP Supply Chain reporting tools. Nearly 200 suppliers (representing over 95% of our yearly spending) are currently doing so. This transparency helps HP better understand our footprint and informs the broader tech industry utilizing this supply chain.
Tackling the rest
The results have been incredible: Twenty of our top 30 suppliers have formally committed to setting meaningful greenhouse gas reduction targets following the Science Based Targets Initiative. We are also proud that 100% renewable electricity now powers the final assembly of over 95% of our worldwide PC and display products. HP and our supply chain partners are making substantial progress, but there's still much more to do. It's vital that we address the "upstream" supply chain adding to our footprint. However, we cannot reach net zero without also tackling the 30% of our emissions generated during the ongoing customer use of our products. The good news is that customers are actively seeking sustainable choices on shelves, online, or as part of enterprise purchase for printers, computers, and monitors. Our goal is to help them do just that—to make the home, office, or hybrid work setup of the future the most sustainable ever.
How HP is building a sustainable and ethical supply chain
Hundreds of suppliers make up HP's supply chain — one of the largest in the IT industry — and the company's commitment to make ethical, sustainable, and resilient products protects its business and brand, strengthens customer relationships, and creates opportunities to innovate.
Raw materials
HP works with peers across the IT industry to engage the entire supply chain in efforts to eradicate minerals that directly or indirectly support armed groups and to promote responsible sourcing of minerals regardless of origin. In the European Union, for example, we support the Conflict Minerals Regulation, which focuses on responsible smelter sourcing regardless of country of mineral origin, including conflict-affected and high-risk areas (CAHRAs) worldwide.
Components
We summarize supplier performance using Sustainability Scorecards, designed to incentivize suppliers and drive ongoing improvement through consistent, comprehensive, and actionable feedback. The results contribute to a supplier's overall procurement score, which impacts their relationship with HP and ongoing business.
Final assembly
In collaboration with NGO partners and other external organizations, we provide programs designed to help suppliers continually improve along their sustainability journey. These programs focus on areas such as worker well-being, rights and responsibilities, and environmental, health, and safety (EHS) awareness. In 2021, there was a 114% increase in factory participation in HP's Supply Chain Sustainability Programs.
Logistics
We partner with logistics suppliers that have the same environmental mindset as HP to provide solutions to reduce CO2 impact, such as biofuels for ocean freight and electric vehicles for road freight. We are also investigating Sustainable Aviation Fuel for air freight. Additionally, in the United States, HP is a Gold Level Sponsor of Truckers Against Trafficking (TAT), which helps combat human trafficking by educating and mobilizing our trucking supplier network, in coordination with law enforcement agencies.
Distributors
Our Amplify Impact program invites partners to help drive meaningful change across the global IT industry. Partners that pledge will tap into our extensive knowledge, training, and resources to assess and work to improve their own sustainability performance. To date, 1,400 channel partners have been trained, educated, and empowered through HP Amplify Impact.
Retail sale / Customer use
HP Planet Partners is the company's return-and recycling program for computer equipment and printing supplies. HP ink and LaserJet cartridges returned through HP Planet Partners go through a multiphase "closed loop" recycling process. Recycled plastic from empty cartridges is used to create new Original HP cartridges and other everyday products.
Post-sale / End-of-use
We develop services that aim to keep products in use longer, offer service-based solutions, and recapture products and materials at end of use. For instance, through our HP Device Recovery Service we buy used devices securely to give them new purpose, extend their life spans, and reduce negative environmental impact. Customers receive reverse logistics, data sanitization with a certificate, a sustainability benefit report, and the fair-market value of the device.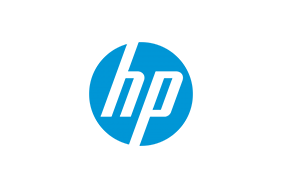 HP Inc.
HP Inc.
HP Inc. creates technology that makes life better for everyone, everywhere. Through our portfolio of printers, PCs, mobile devices, solutions, and services, we engineer experiences that amaze. More information about HP (NYSE: HPQ) is available at www.hp.com.
Sustainable Impact at HP, Inc.
Sustainable Impact is our commitment to create positive, lasting change for the planet, its people and our communities. Click here for more information on HP's Sustainable Impact initiatives, goals and progress.
More from HP Inc.